Hi all, I am new here, my name is Frank and I recently discovered the adventures of estate pipe restauration.
This is one of the first estate pipes I bought in the last weeks and it cost me a bit more than I would pay for such a pipe today. Well, you live and learn...
It seems to be of no particular brand, at least I could find out who made it. The condition was quite good with not much cake to remove. Only the stem
was heavily oxidised.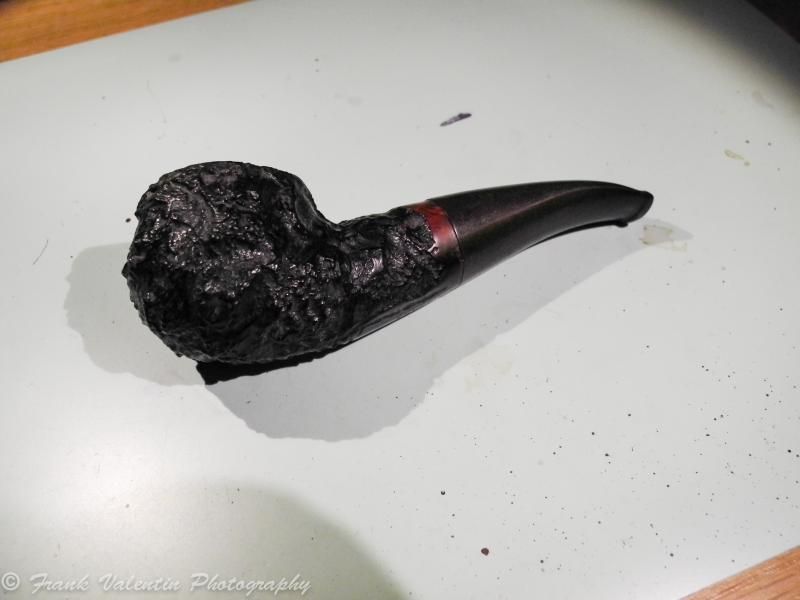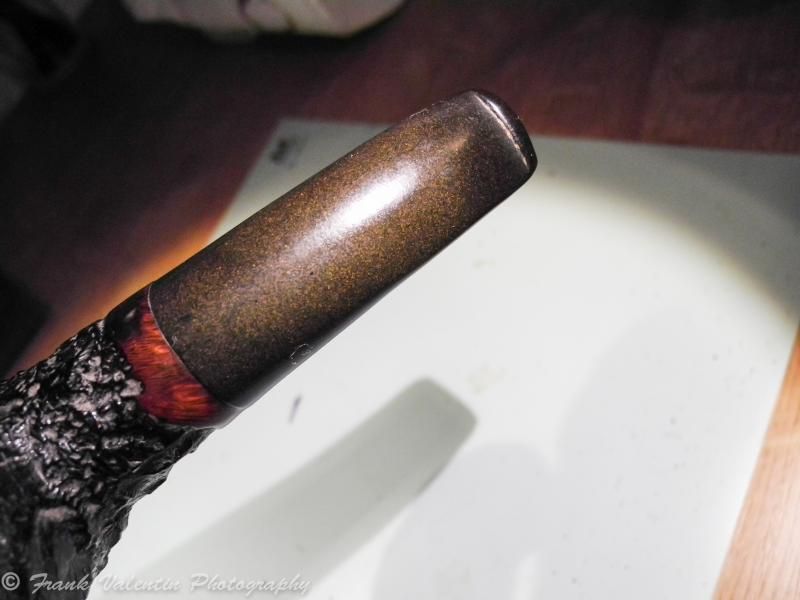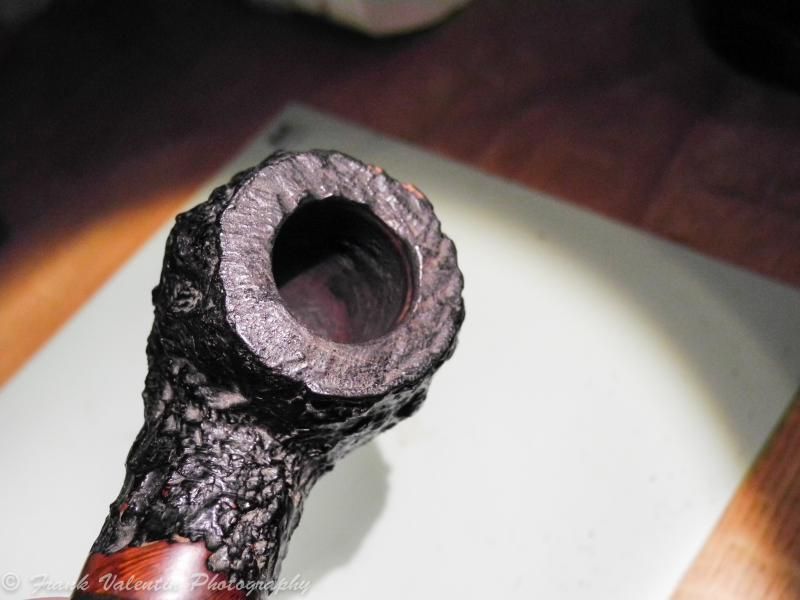 All in all not really that much to do. So let´s start reaming and sanding the bowl from the inside.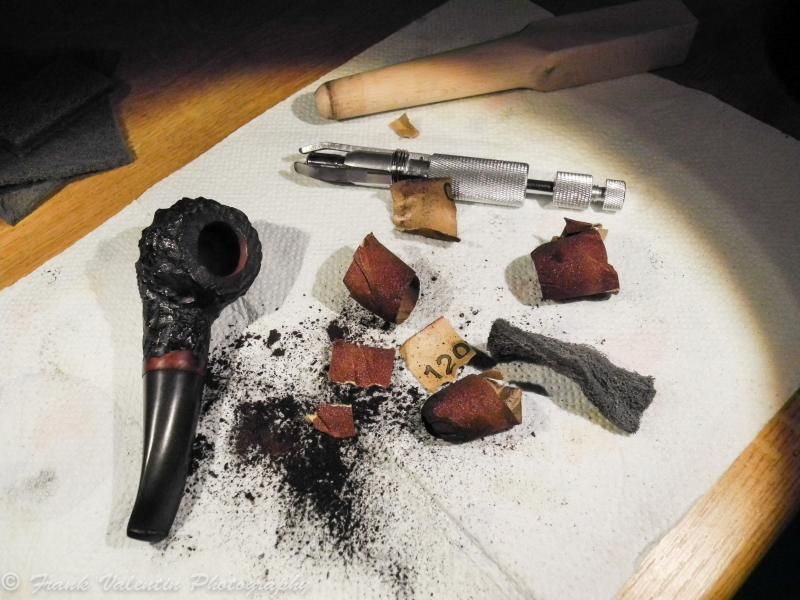 Much better now.
Because I like my pipes REALLY clean I decided to leave the bowl in an alcohol bath for 24h. The all black finish was slightly boring either so it wouldn´t hurt if it would come off in the bath.
Meanwhile I went for sanding the stem and trying to get off the oxidation. This one was real stubborn! I prefer to sand as less as possible for not altering the shape of the stem and to leave
enough material for a future restauration. The sulphur had formed a kind of "glazed" surface on the stem and was a bitch to get off.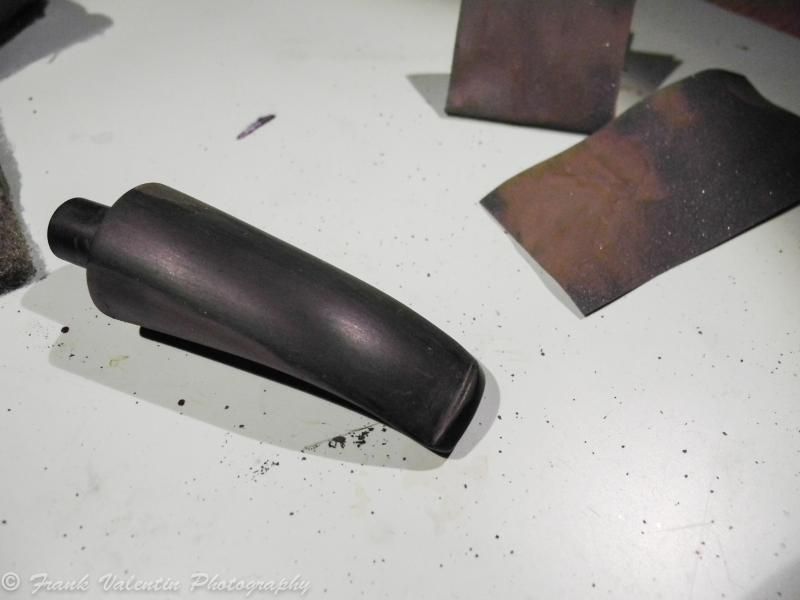 I did find the all black rusticated bowl not very appealing and so I decided to sand it over to highlight it. I did this before on a Savinelli Capri and liked the result very much.
Here´s after sanding and a thorough brushing with a brass wire brush:
I then stained the bowl in dark brown.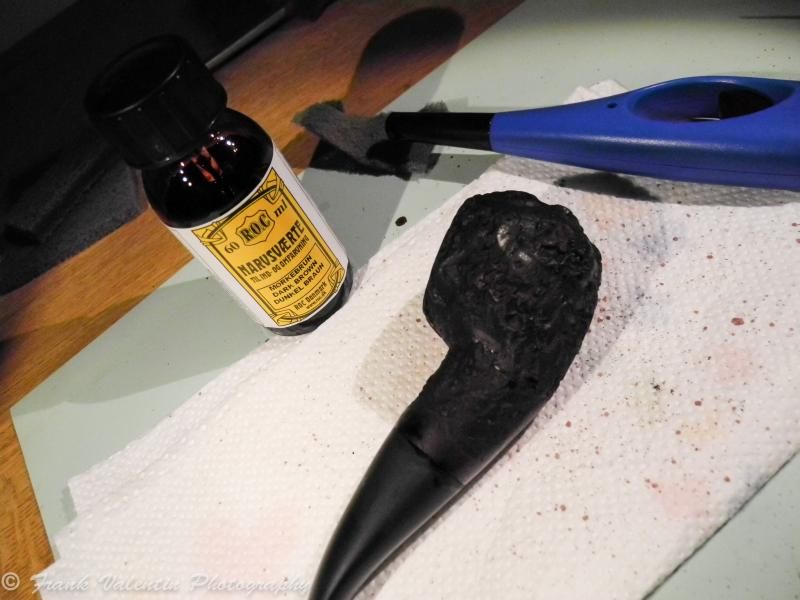 Meanwhile I had polished the stem on my bench buffer and so it was on to the bowl. After buffing with two wheels and two compounds I gave it a go with my new retort. Up to now I am not particular
happy with retorting and I found out that it is best done BEFORE restaining the bowl (ask my how I found out.....).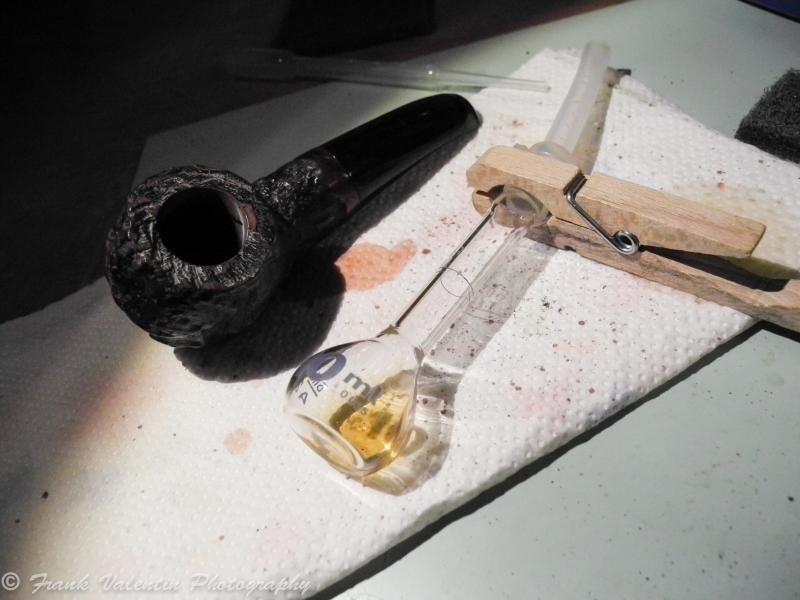 After a thorough clean I brushed the bowl with furniture wax and a shoe cleaning brush. This takes care of all the nooks and crannies that can´t be reached by the buffing wheel propperly.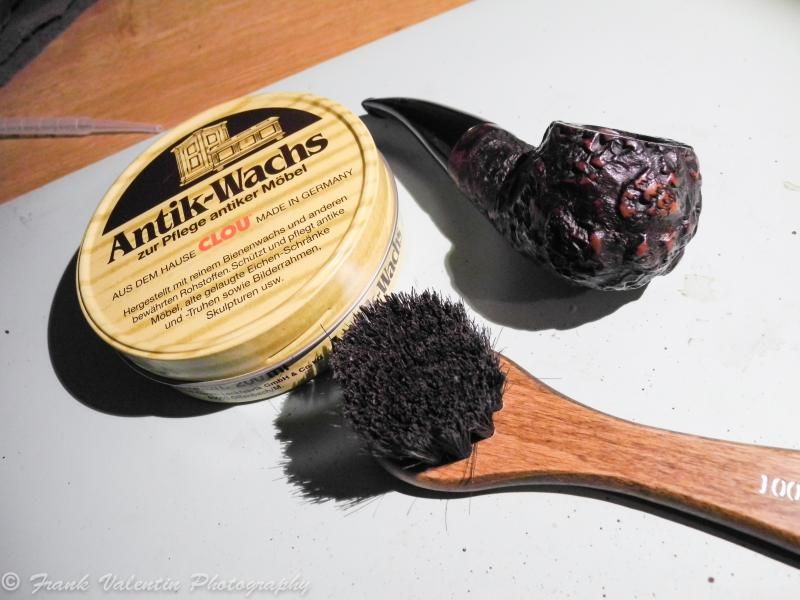 After waxing the bowl with the soft furniture wax it received a coat of carnauba wax on the bench buffer.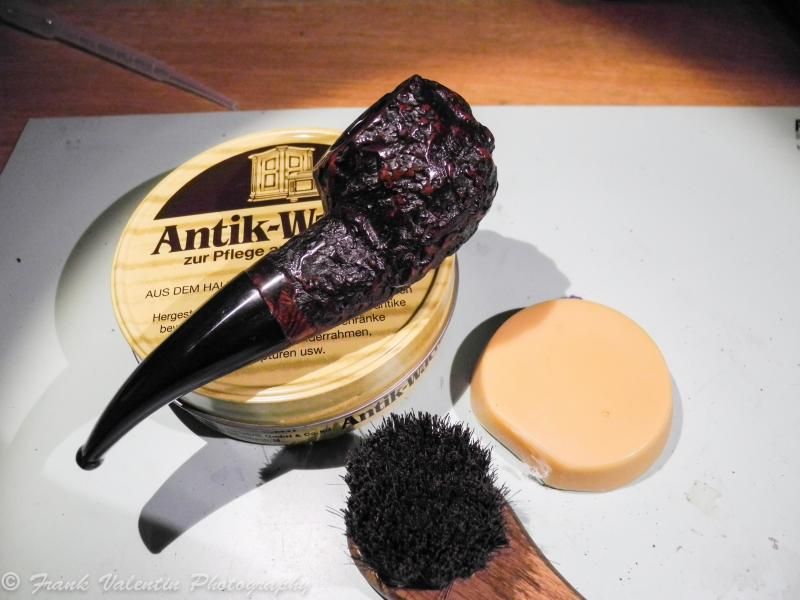 And there you go: A second life for another neglected pipe! Hoorraaa! :D
Edit: Fixed the title/Al