Good afternoon gents and getntesses!
I know, like myself, all of my new found pipe smoking cyber buddies on here like a photo or two to browse so here is my collection so far. I must add I've only been at this hobby since December and these are just my smokers! I have a box of eBay estates to refurbish!
So here they all are together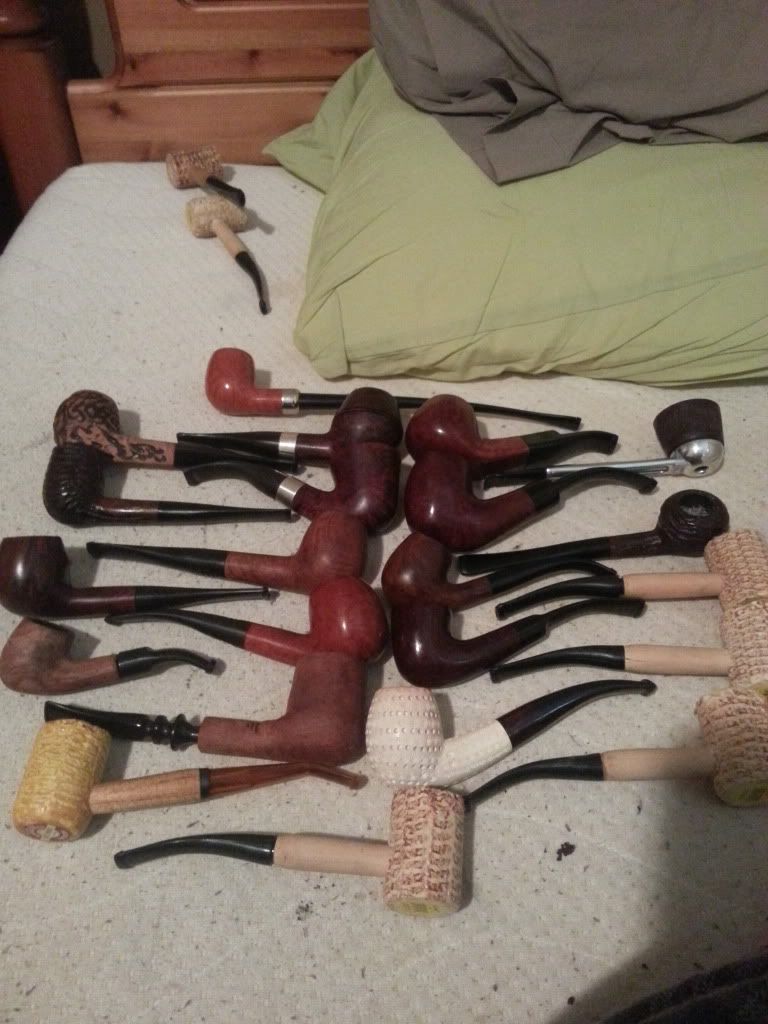 And here are some that have a story or interest of sorts (not just basket pipes)
From the top - a Peterson B10 and Peterson B2. Purchased in quite a smelly state from eBay but now my two favourites. A Jean Claud church warden that was a an online " basket" purchase but is superb! The next two down are un branded and I sanded the odd thick almost plastic based coat off of them which has made them smoke beautifully if not lacking aesthetically . Then a Careys magic inch meerschaum lined, my first pipe and a magic inch estate that I paid 99p for! Finally my first attempt at making my own pipe which on close inspection shows all my mistakes and lessons learned along the way but give me great pleasure to smoke.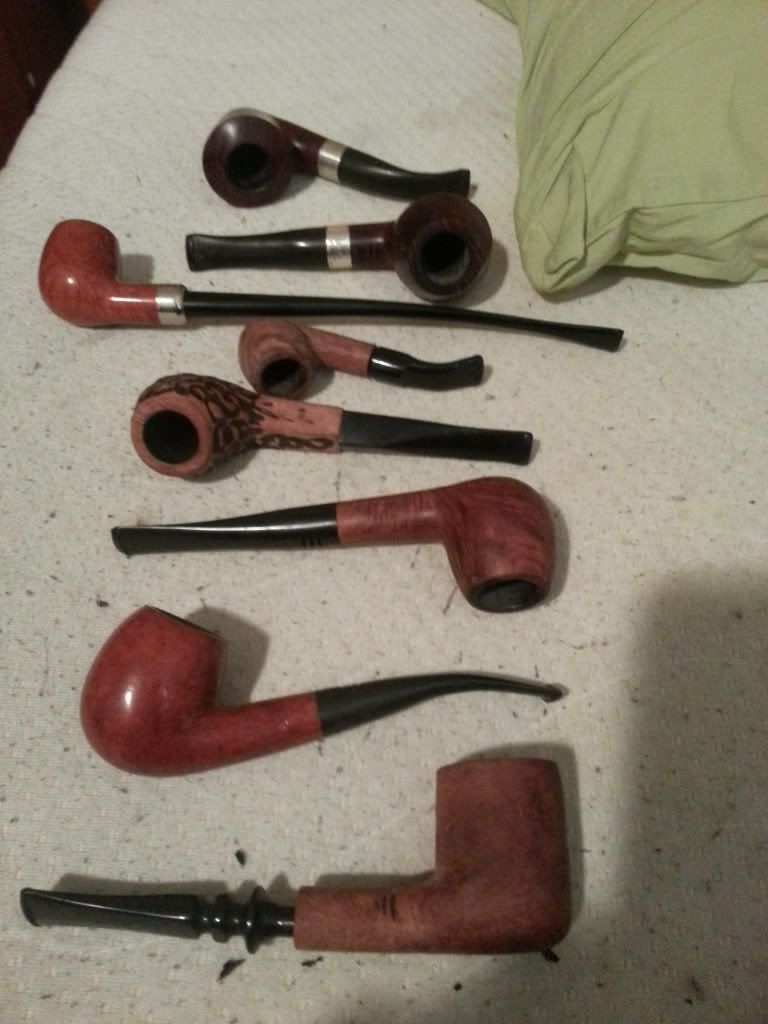 Hope you enjoyed.