I purchased this pipe at the NY pipe show. It is a Morta Poker with a Green Cumberland stem and white lucite shank accent. I've been wanting a Morta for some time and the price was one I just couldn't pass up, plus I took pleasure in supporting some new blood in the pipe making world. The makers, Ben and Sean, have been at it for about a year and are doing some interesting stuff. You can check out their available pipes at www.capemaypipes.com. They call their company A&G Tobacco Pipes.
My pipe. I've never had a Morta before, but it was pleasing to the eye and had a nice blast. Also the drilling was spot on and the stem work is very nice. I broke in the bowl with my go to Cut Virginia Plug. This is what I always smoke in a new pipe. In my opinion if the pipe will smoke a good flake well, it will smoke anything well. I found the pipe to have a perfect draw, smoked cool and dry all the way to the bottom. I have smoked it three times so far and the experience has been three perfect smokes. I am very pleased with it. The pipe also came with a big leather pouch which you will see in the pictures. Also they give their pipes names which I also like to do. My pipe is named Maleficent. I would definitely buy from these guys again.
Here is a pic of me with Ben and Sean.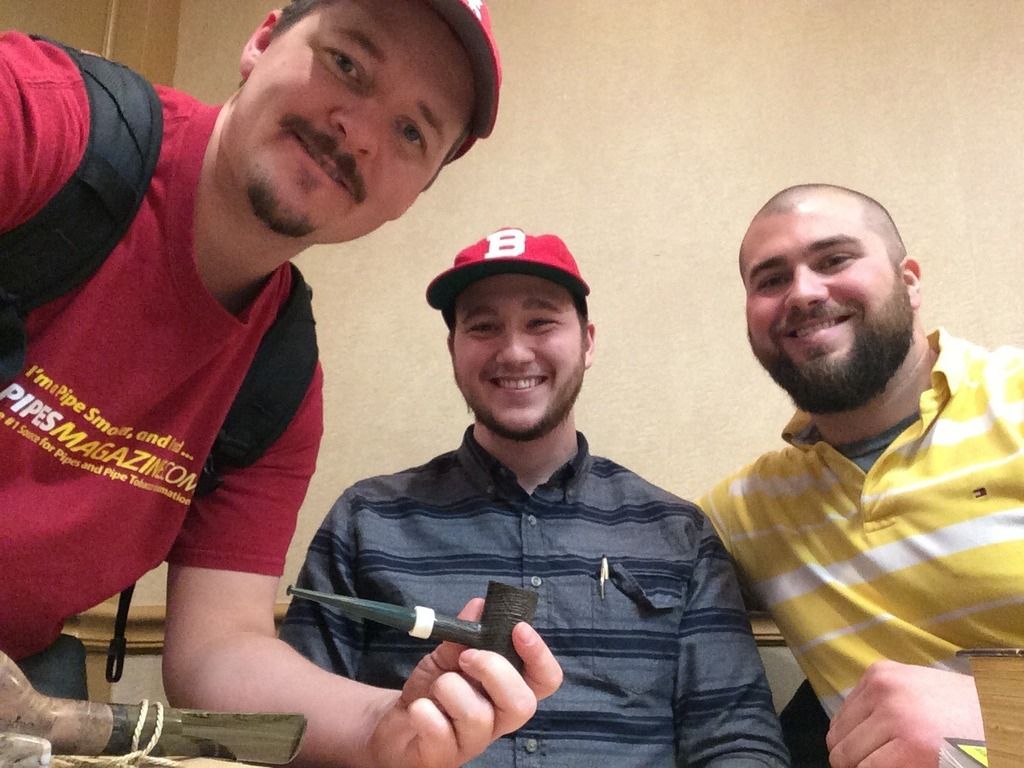 Here are some pics of the pipe on its leather pouch.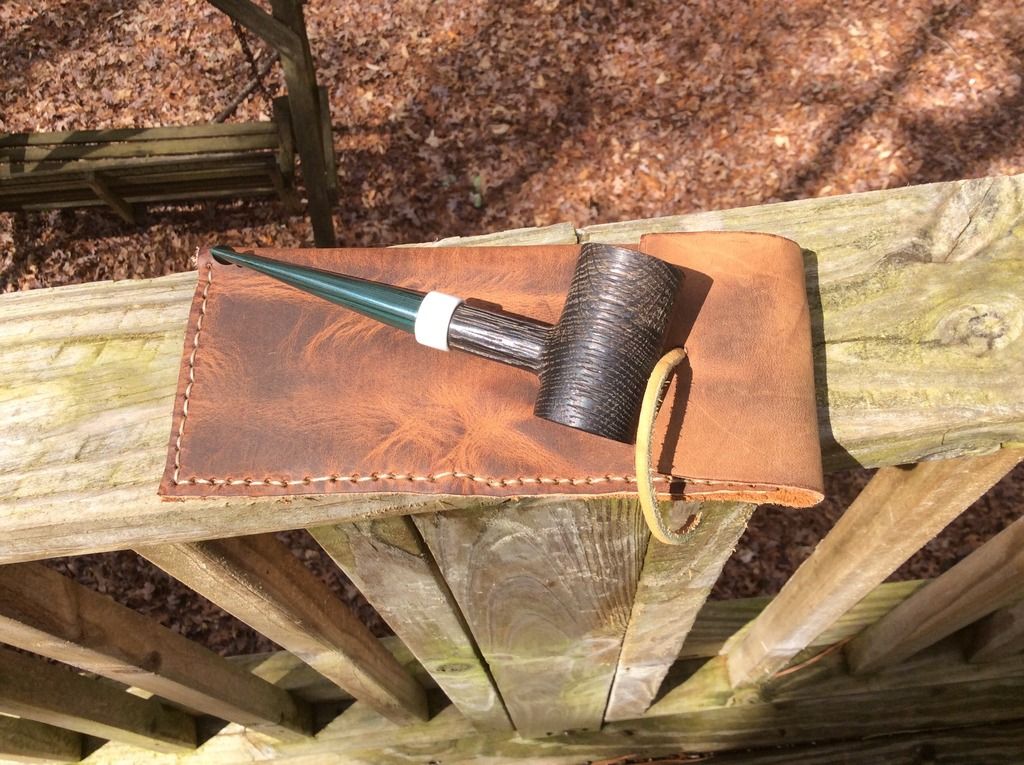 And one of me smoking it.