For Christmas, my wonderful boyfriend bentmike gave me this beautiful meerschaum pipe by Meerqueen. I was shocked and awed! It's absolutely stunning, and it smokes like a dream. My first smoke in it was Erinmore.
Ever since picking up the pipe,I've longed for a meerschaum pipe of my very own, and now my dream has come true.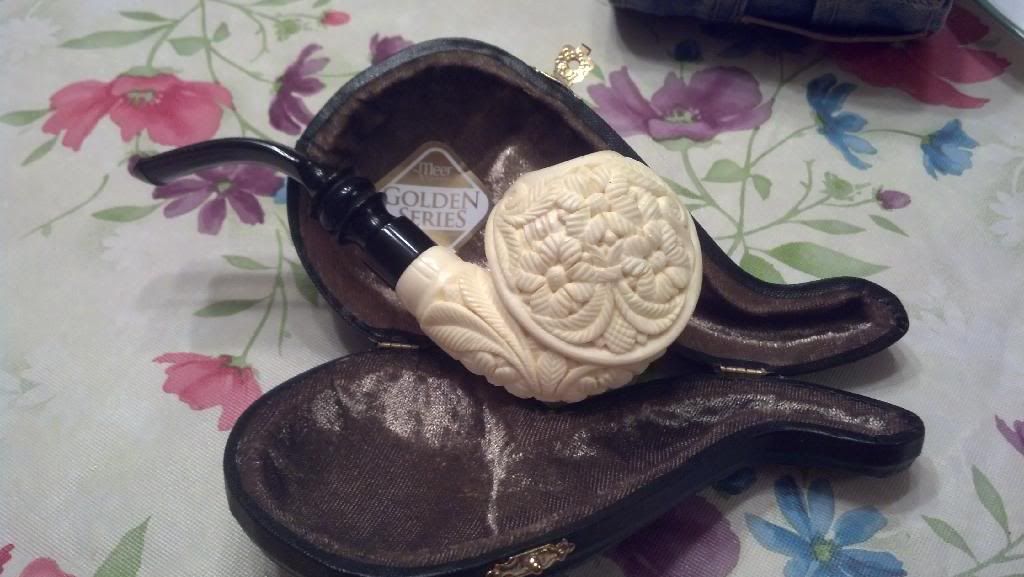 Thank you, bentmike!