I won this pipe and a Dr.Grabow on Ebay and started a resto on the KBB tonight. The stem was stuck so I put the pipe in the freezer for about 2 hours, then took it out and tried to remove the stem.
No such luck
So out came the pipe cleaners and 99% isopropyl alcohol.
I could not blow through or get a pipe cleaner through the pipe.
So I kept working a wet pipecleaner down through the stem. Eventually alot of the nasties can out and I was able to separate the pieces.
This pipe was a bit different inside and I am not sure of the correct terminology for the piece inside but it had a hole that was plugged so I dug out the hole with a dental pick.
It that piece is very dirty and I am asking that I should clean it with.
I read that the stem can be polished with toothpaste and am still looking for something to clean the bowl up with.
I will do some more research on this but any suggestions would be appreciated.
Mark
So here is the pipe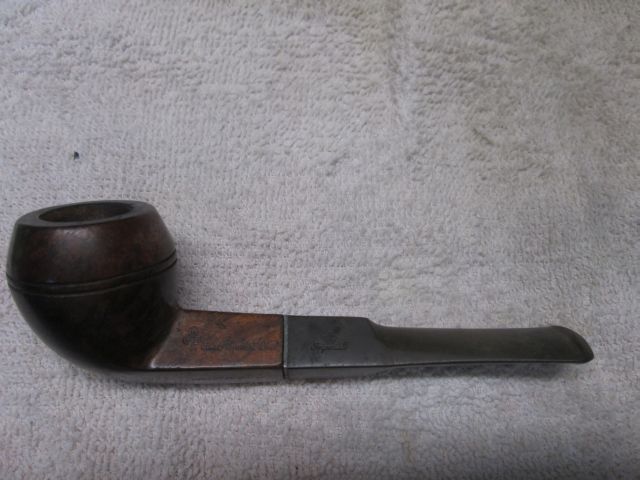 After getting it apart this piece had a plugged hole