Oh man, where to start...
... My wife hates latakia. Seriously. But, I am all for blends that pack a ton of flavor, so I went ahead and picked up this little set up right here: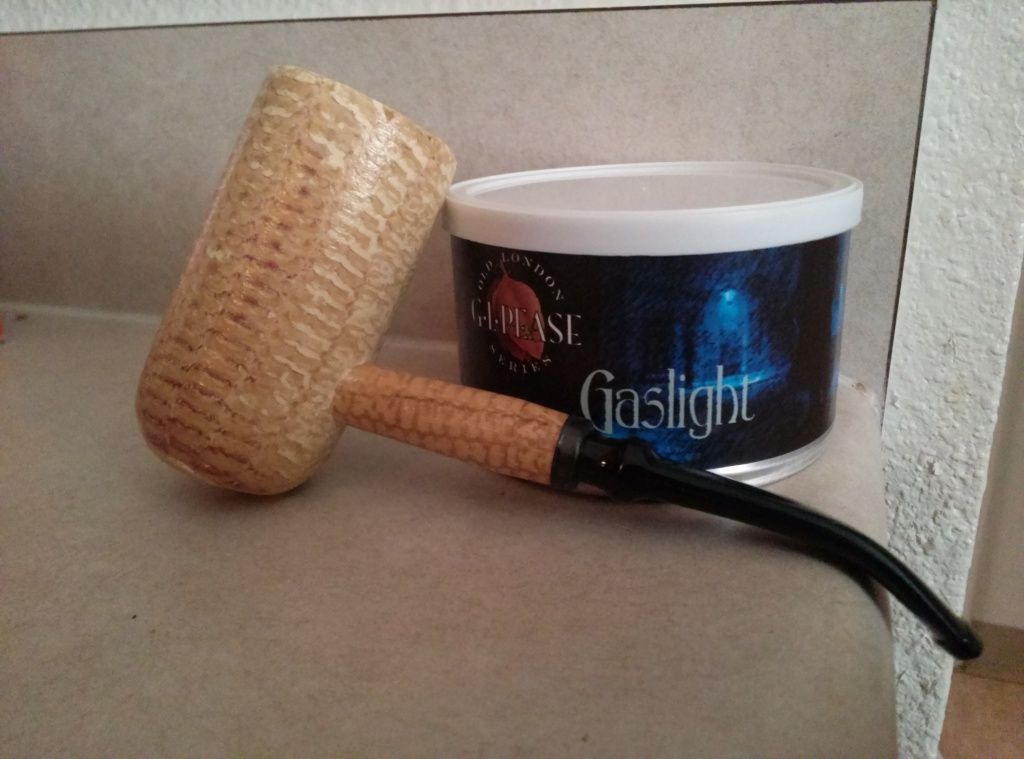 For starters, both the name and tin art got my attention months ago. The reviews made the itch worse. Then, I got to read the flavor text on the tin today, and I couldn't wait. I cracked the tin, the distinct scent of latakia floats out, strong and smokey. I pulled out one dark oily plug with a smile.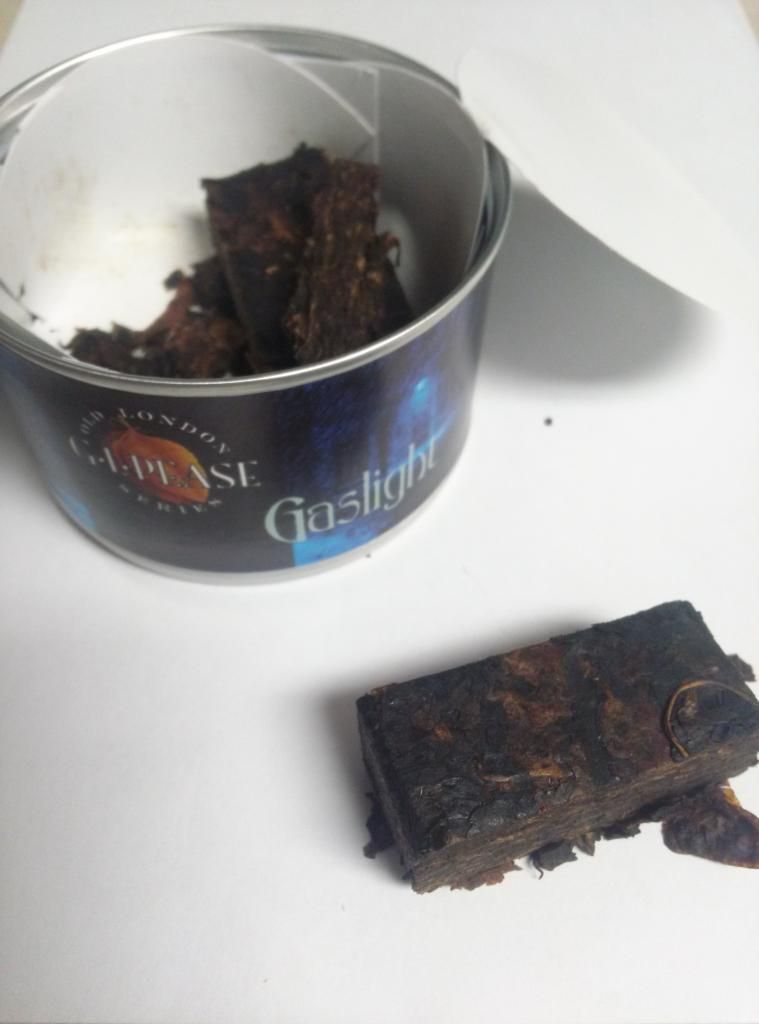 Here's closer shot, so you guys can see the detail in this bad boy:
I sliced a bit, the wrong way (intentionally) to get a good look inside of the plug. It truly is a thing of beauty. Nearly solid black, it's mouth watering.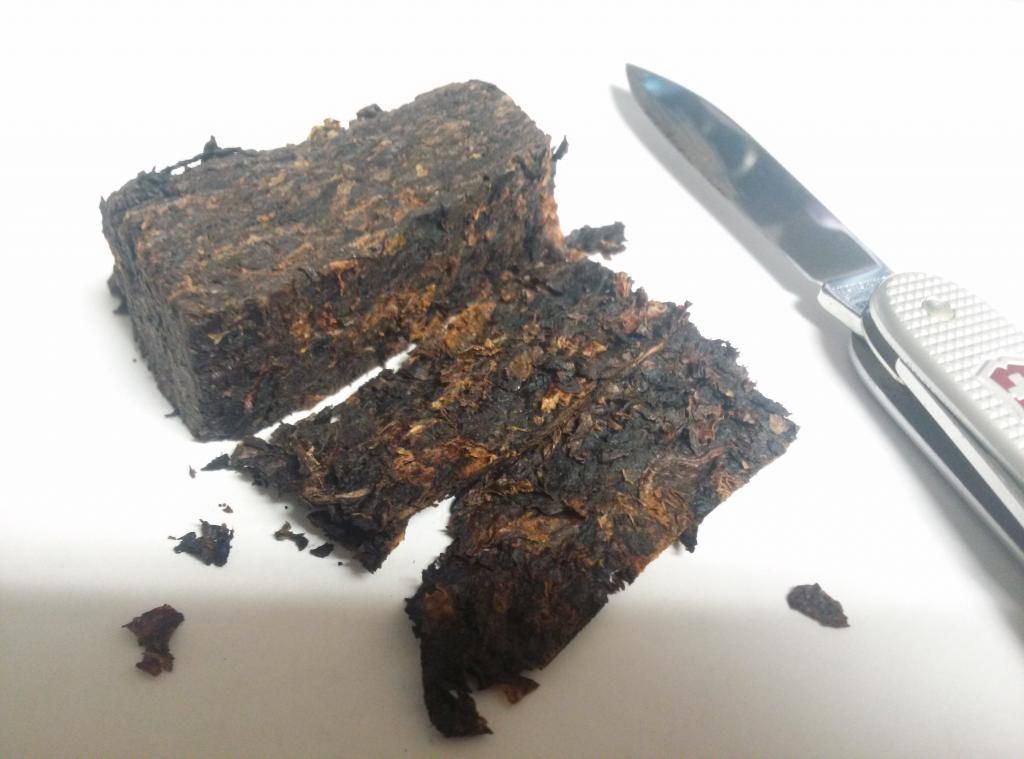 Then I proceeded to slice a bit more, the right way, and rub it out. I made sure there was enough to fill the General.
I let it sit on the paper for a bit, then loaded it up. I am about 3/4 through the bowl as I type this.
I have tried several latakia blends, including Mr. Pease's own Westminster, which I thoroughly enjoyed. But nothing comes close to this one. From charring light, clear through the bowl, the heavy latakia is forward. The rich, dark, smokey flavor is intense. Find a chair, this is not a blend for you lunting fans, it is best served seated. Plenty of nicotine, for us addicts, and a rich smoke you could nearly chew on. I'm not sure I could smoke it all day, but I could certainly end each day with some. Burns cool and slow, stays lit quite well. Towards the bottom of this towering General the ash on top is becoming dense, but not smothering. A fantastic smoke. Greg, if you happen to read this, you knocked it out of the park on this one. Gaslight has definitely stepped straight into the top latakia slot in my book.
Guys, if you like latakia, or intense flavor period, and you haven't given this incredible blend a try, do yourselves a favor and grab some soon. You won't regret it. I wish I hadn't waited so long. This blend had me wrought with anticipation and still managed to blow my expectations out of the water.