Here's a pipe I grabbed for a cheap bargain. I'm guessing because the nomenclature is all but gone, there is a silver accent (Barling no less from 1902) and the stem is a bit chewed. It's got all the makings of a FrankenPipe, but an AWESOME one.
The stem fits flush to the mortise. I wasn't paying attention when I put it back together.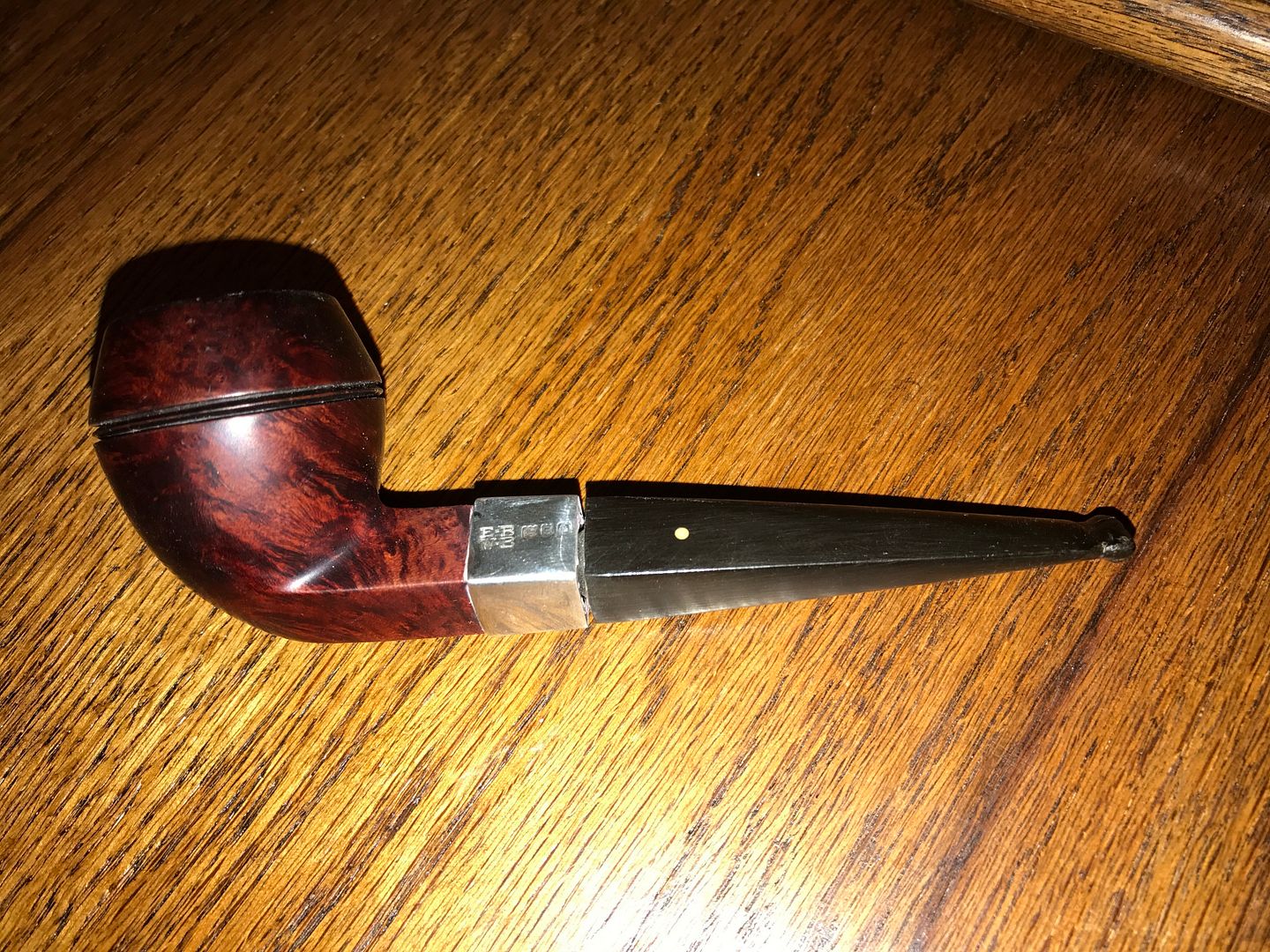 I'm calling this a silver accent because of two reasons: 1- It's not dated correctly to the pipe 2- As far as I can tell with a magnifying glass the shank is sound.
The remnant of Dunhill is the there and London is started.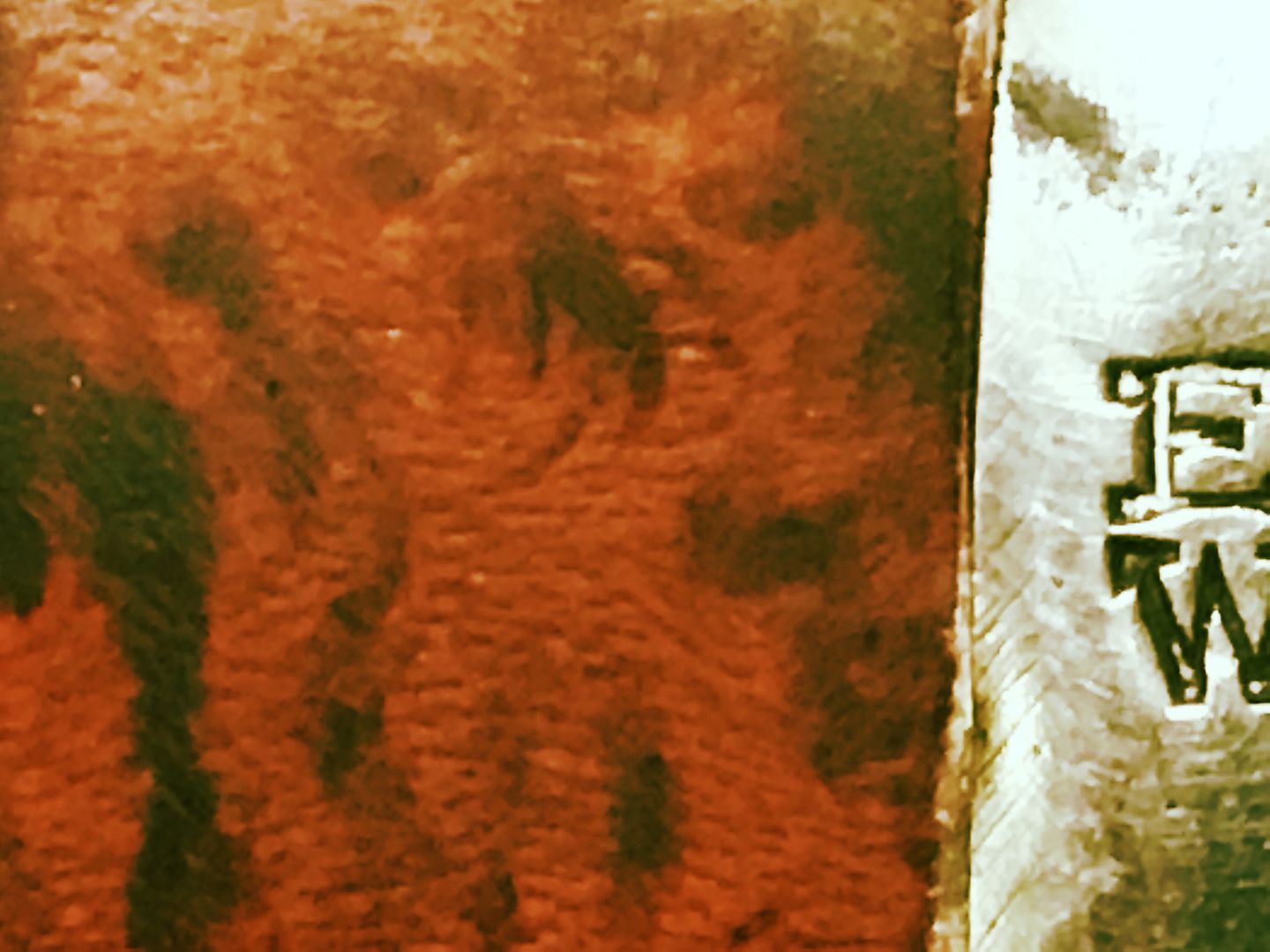 Here is "Inner Tube" with the Patent and Shape # 47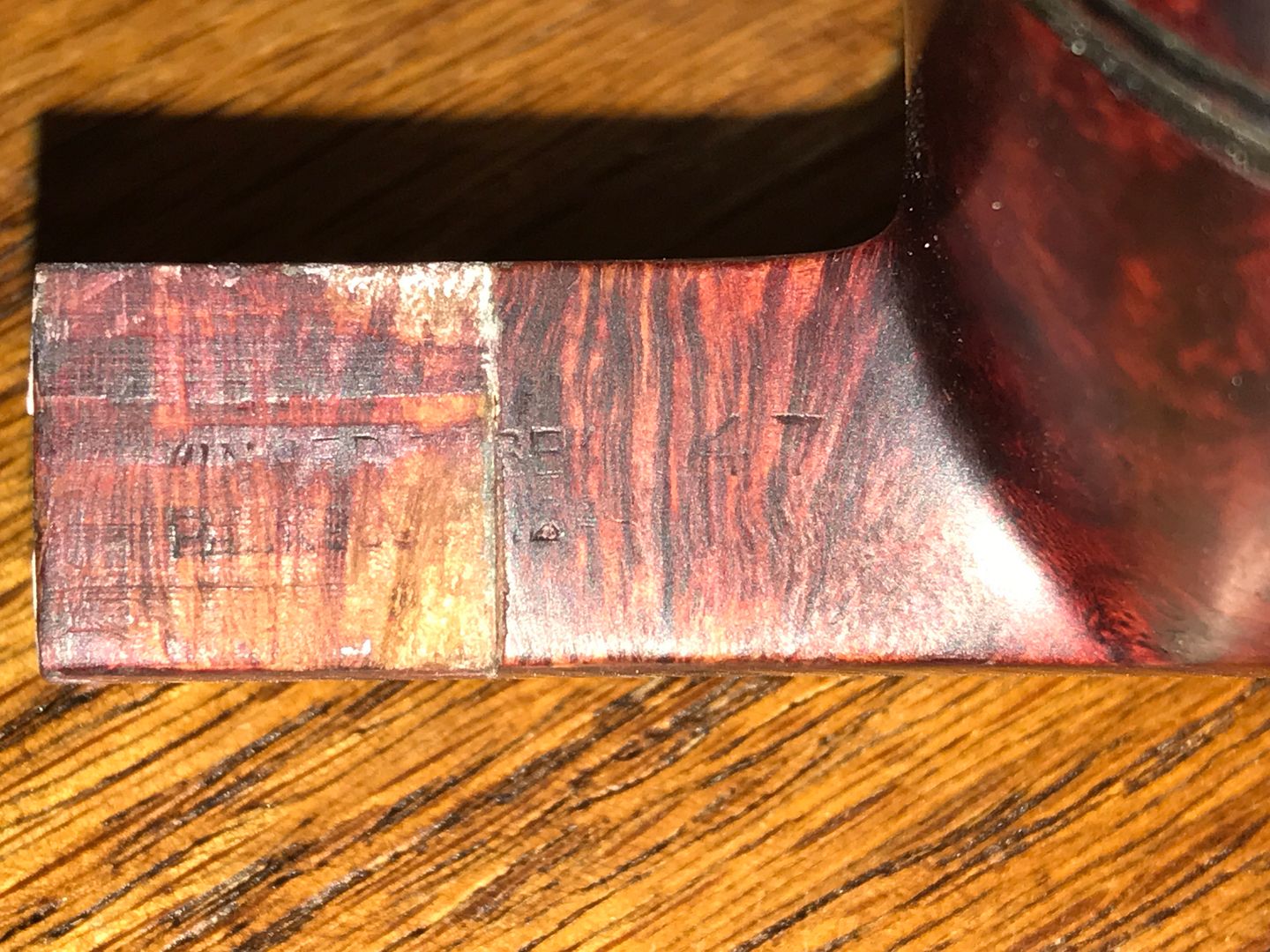 Here's the Dunhill over London very hard to read, but its there.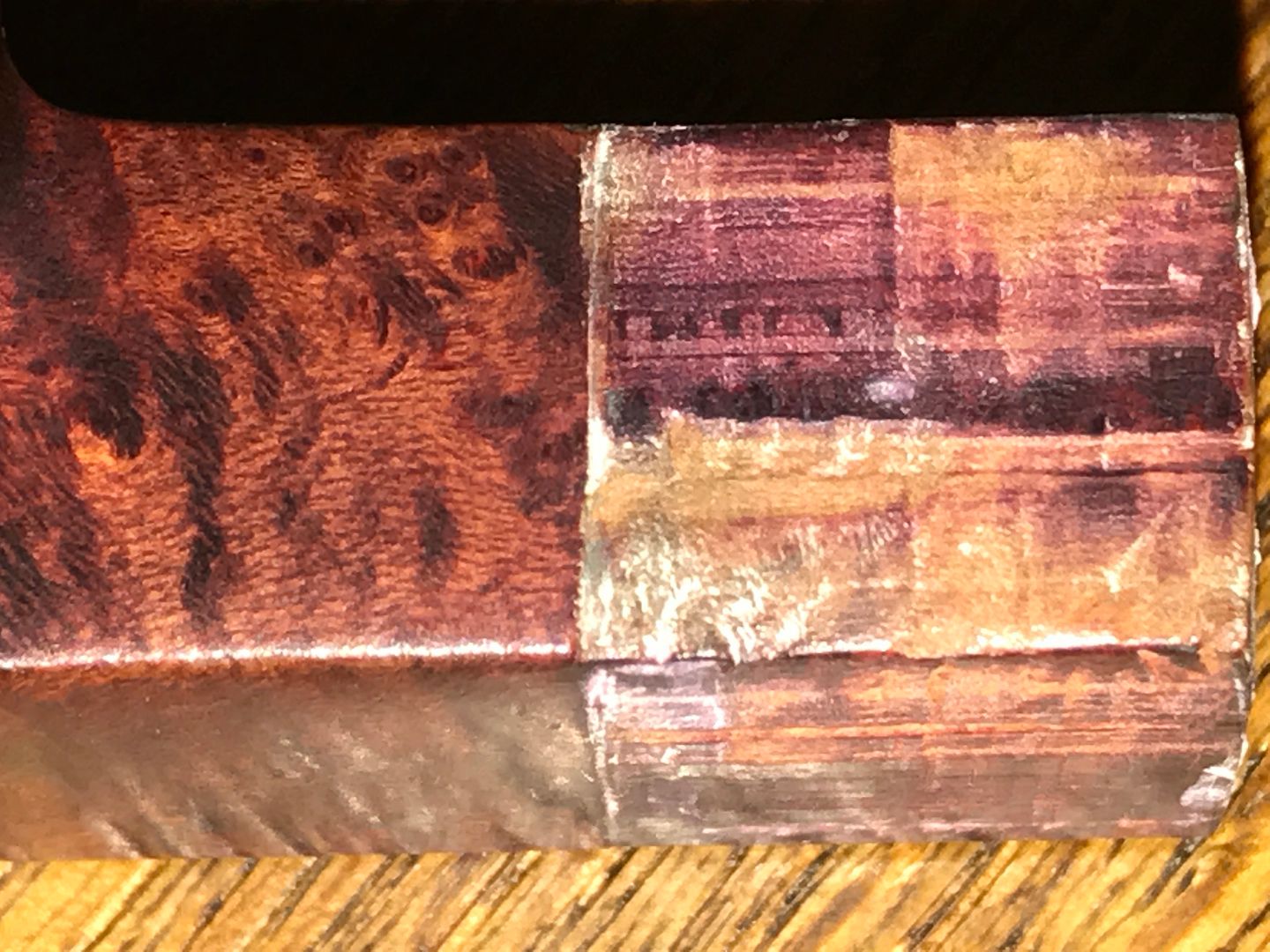 Here's the Inner Tube - It Reads Patent No 5861/12
I'm thinking of having it restored but I'm not sure. It'll smoke just fine and I don't think any resto is going to fix the nomenclature. Besides having the Barling band is kinda cool.