An amazing gift from Duane (chasingembers) arrived on my porch yesterday!!!!!
Duane PM'd me and told me he was gifting me a pipe he'd won in a lot on eBay after I had expressed interest in buying it. As if that weren't kind enough, he also sent me some
stellar
tobaccos,
none
of which I have and only one of which I have ever smoked. The box included John Aylesbury LuxuryFlake, Speakeasy, Father the Flame, Kendal Gold Banana, Watch City Slices and Brown Sugar Flake (YAY!)! I'm stunned by his generosity! Thank you SO MUCH for this wonderful gift. It made my week!
The pipe came like-new after a
fabulous
clean-up job and smokes amazingly well. This is a great shape and it's SUPER comfortable in the mouth. Definitely moving some other pipes "down the bench" to make room for this awesome pipe!
What I was expecting to receive:
What I ACTUALLY received: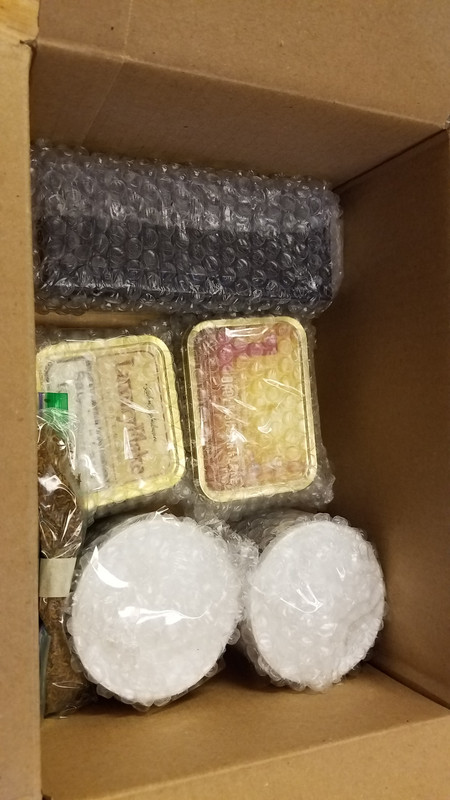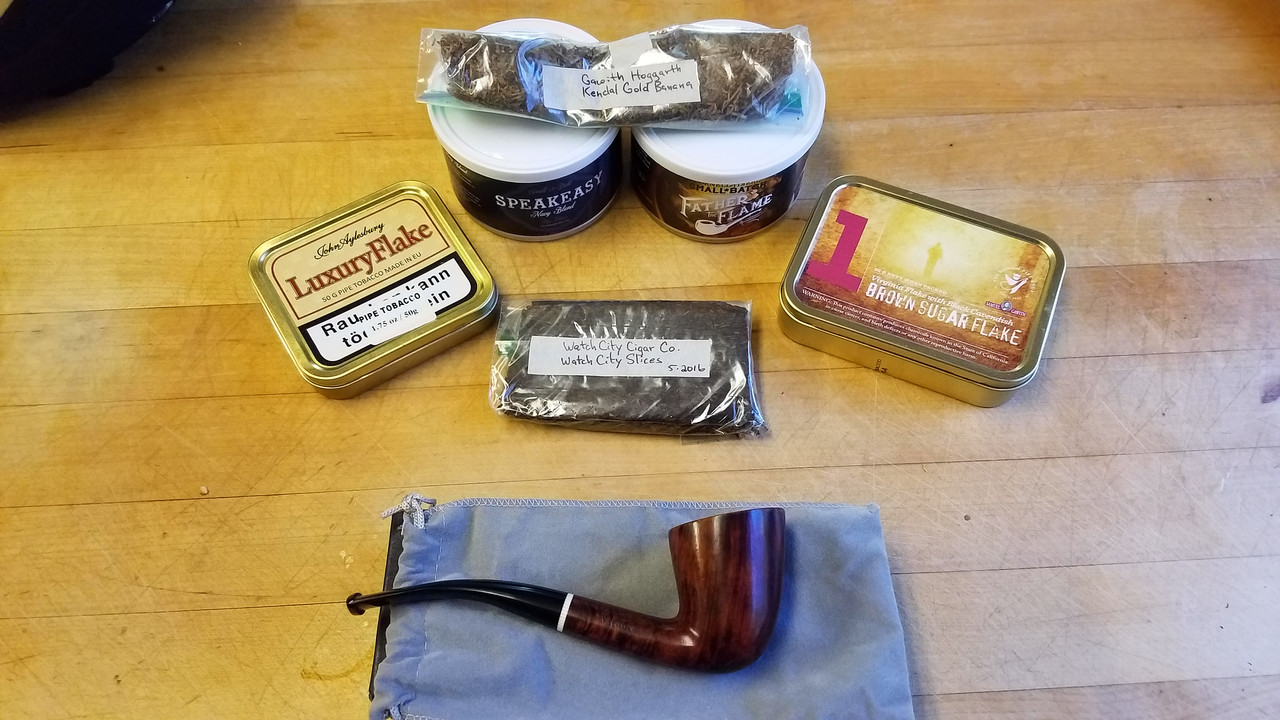 Truly one of the best gifts I've ever received.
THANK YOU THANK YOU THANK YOU