So I finally have a day off to share my PAD scores from Chicago.  I bought one pipe for myself and an estate score for restos.
The personal pipe is from a new carver, new to Philadelphia migrated from California, Max Capps.  I've been checking out his work for a bit, since he has been coming to the Morley's pipe club.  He has extensive restoration experience which has translated well in some aspects to his carving.  His blast work is excellent, as is his shaping and engineering.  He's made very bent pipes that pass pipe cleaners, although mine is a straight.  He has resourced some interesting materials for accents, including the (spalted?) redwood on this straight saddle apple.  He likes to to convex rims on his pipes, which is a feature I like.  His stamp is lasercut, which makes for a deep clean stamp.  The only issue is the stem/button thickness.  This is not a clenching pipe.  The thickness at the button is near on 5mm.  He did this intentionally, to add some extra meat for stem biters.  I think he has gotten enough feedback that he will be altering this part of his work in the future for more comfort.  Pipers generally value comfort over thickness.  His stems tend to have a wide button and very deep and wide slot.  I would recommend buying one, but have the opportunity to get one in hand and see if the features are up your alley in person.  I can't give a smoking report on it yet, only smoked it once so far and wasn't a familiar tobacco.  It is a large size and weighs in at 55grams , which is decent considering the size.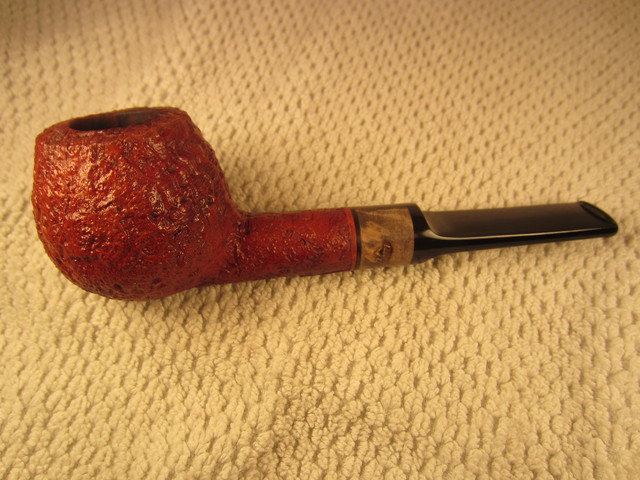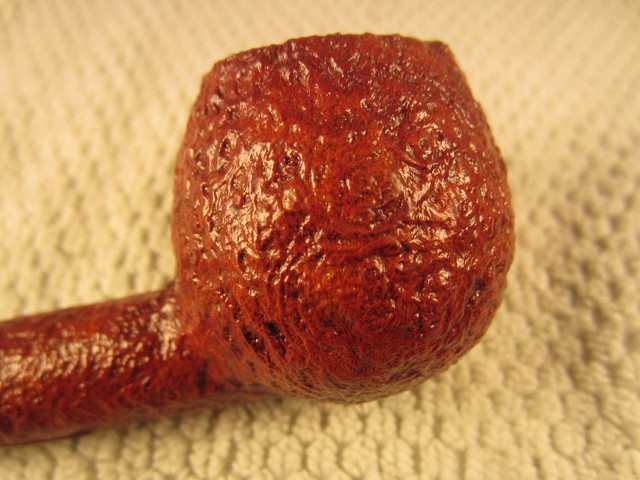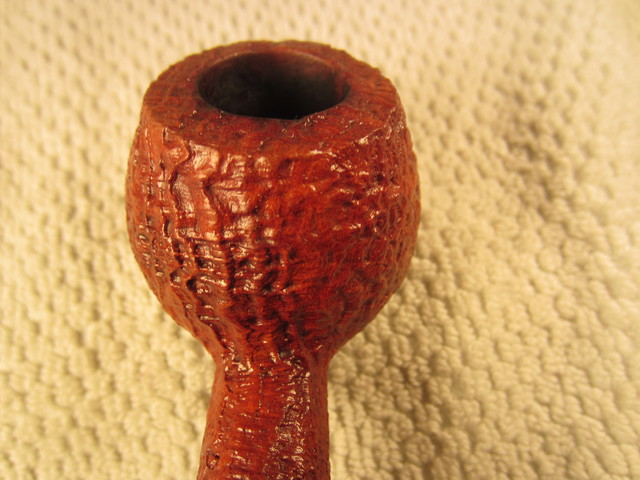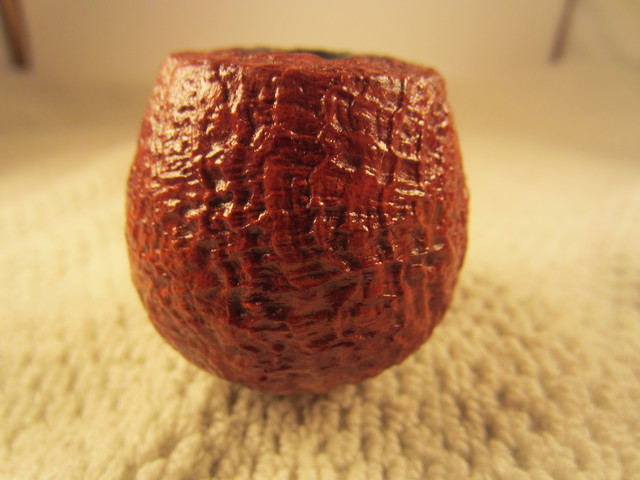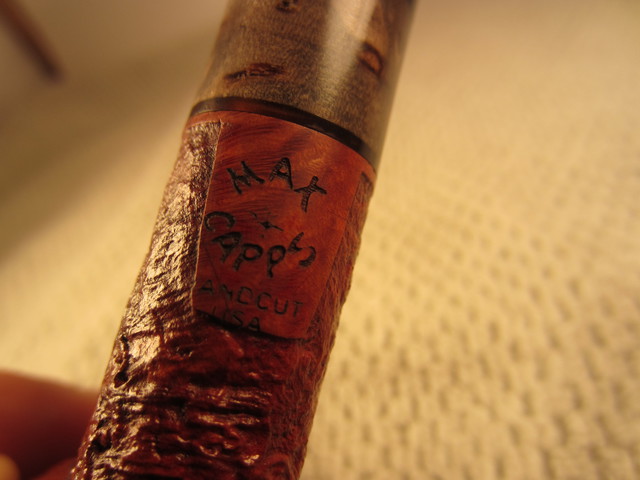 Also, on the last day, picked up an estate score.  Right place, right time, was looking at a table and guy walks up and asks the guy behind the table, "You know anyone who wants to buy some high grade estates?"  Guy behind the table started pointing him in some direction and I said Hey, whatcha got?  Opens up a box with some real nice pipes and worked the deal out, wrote a check and here below are the pipes:
From the top:  Unsmoked Becker, CHP-X, Stokkebye by Jorgen Larsen(pencil shank dublin), Savinelli Autograph, Dunhill Cumberland ODA, Dunhill Shell 6109, Becker 3 Hearts, Castello Sea Rock KKKK, Savinelli Non-Pareil and another Castello Sea Rock G.