A Dunhill pipe, although overpriced and apparently not better manufactured as a lot of other brands, it still my grail pipe. The English brand is something like an icon in pipe history to me and I was determined to own at least one. Too bad they are expensive even as an estate.
Recently a vintage Dunhill crossed my path on the German Ebay. Itis said to be made in 1965 and by this missed being my birthday pipe by one year. I placed my (low) bid and won! It turned out that I had to pay the princely sum of Euro 12.49. Not bad for this one, is it?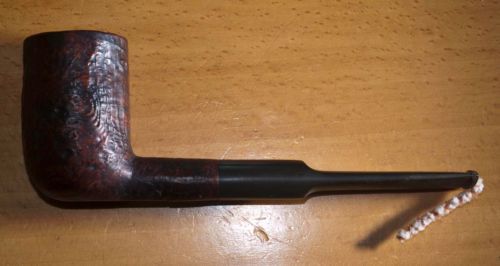 Well, you might have suspected that there must something very fishy with this pipe at that price, don´t you? In fact your suspiciousness did´t misled you as this specimen of British smoking culture was snapped at the shank! Well, nothing that a pipe tinkerer like me could deter.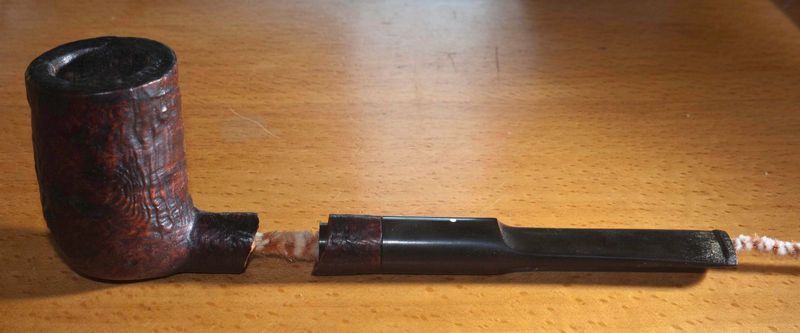 The pipe was converted to 9mm filters and left the shank with not much material in this area. I glued it back in place with a heavy duty epoxy which went so quick that I even forgot to take picures. After curing for a few days I could resume with my ususal cleaning routine.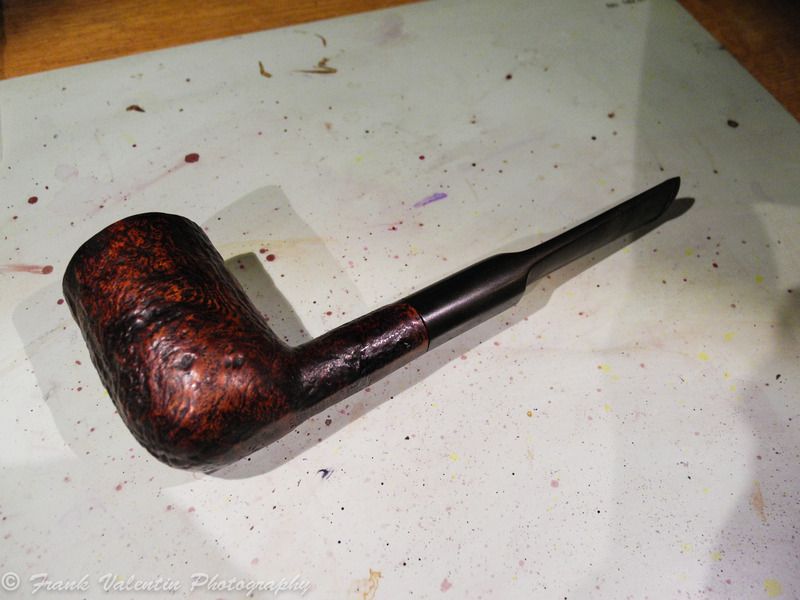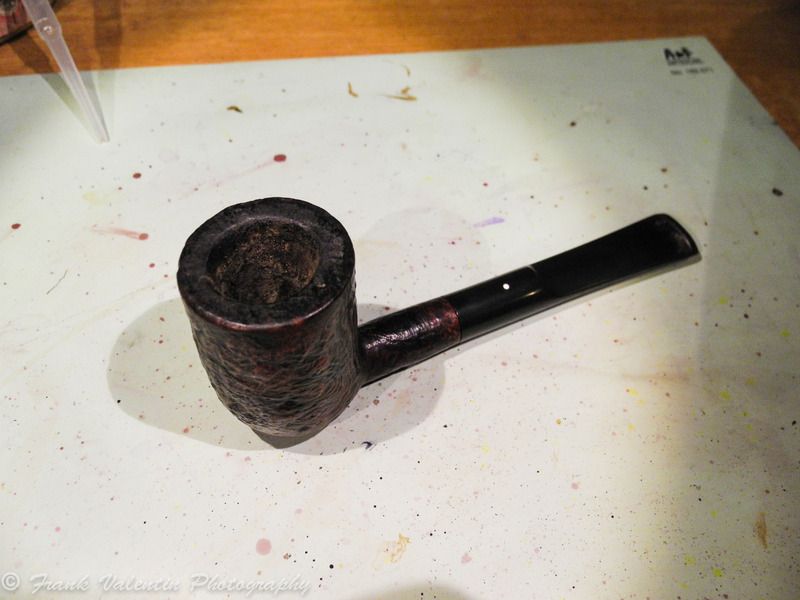 Lot´s of cake in the well smoked Dunhill!
Just a little bit of tooth chatter on the stem.
Nice piece of 50 year old briar...
Some of the nomenclature is just barely to be seen. It reads "6557 (?) F/T DUNHILL SHELL MADE IN ENGLAND 4 S"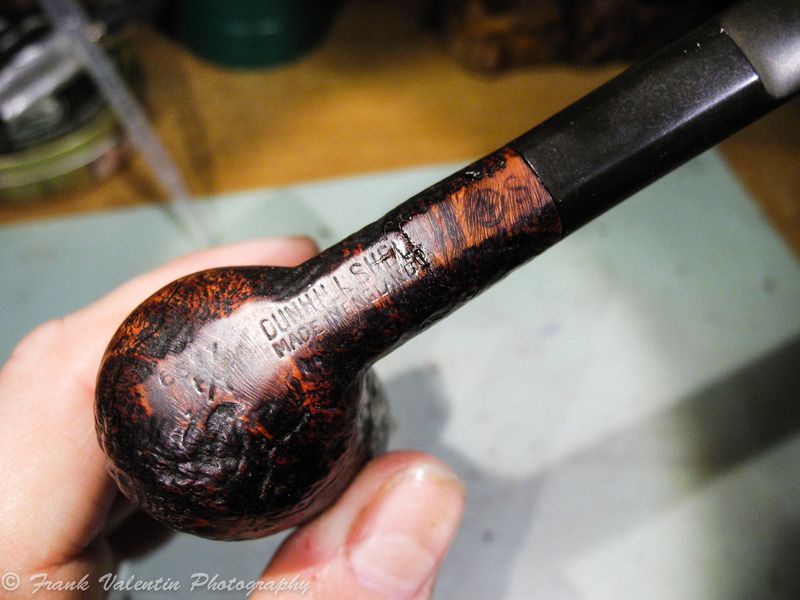 I have never reamed that much coal out of a pipe! I even considered to keep the stuff and use it for my homemade pipe cement as the heap was that big.
Much better now but lot´s of coal on the top of the bowl. A drop of saliva won´t do it here.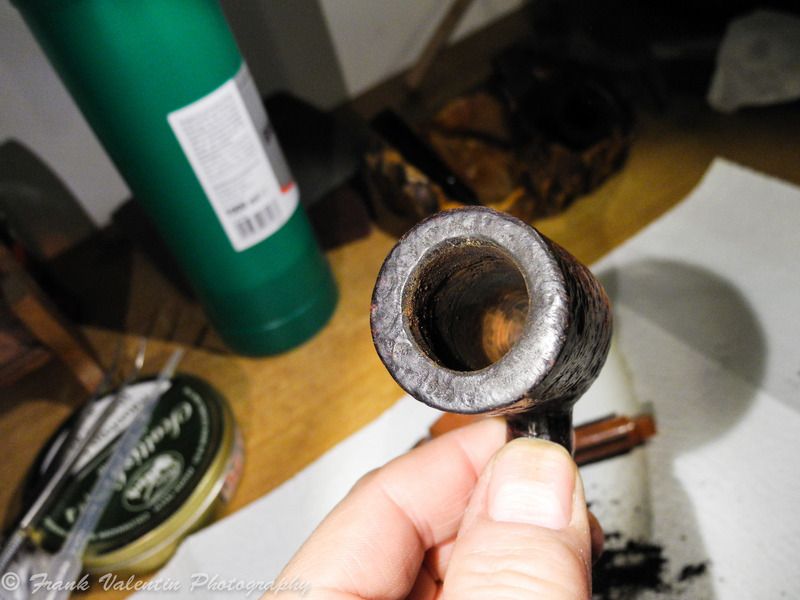 Not afraid of using a blunt tool here....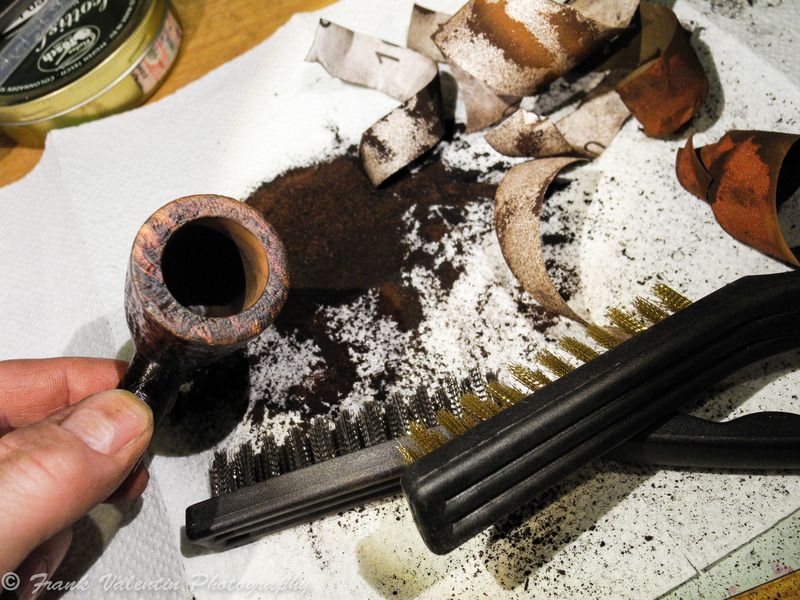 The stain might be gone but so is the coal and the burn marks. This was a very clean pipe despite of the huge amount of cake. I cleaned it with a few cotton buds, pipe cleaners and cotton wool with alcohol. No pictures of the process but you all might know it anyhow.
The stem was an easy job for my heat gun and the bench buffer.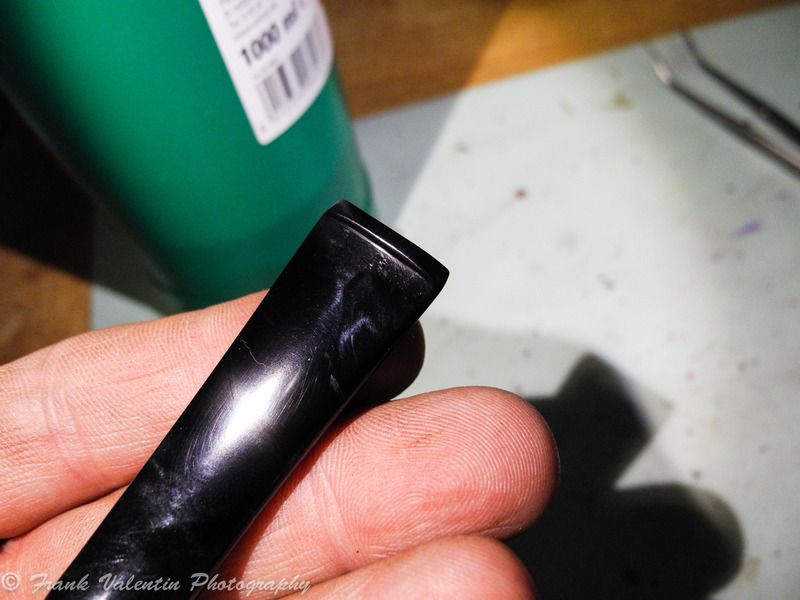 Nice black any shiny again. It´s even impossible the polish off the white dot as it is a little plastic rod that is inserted into the ebonite.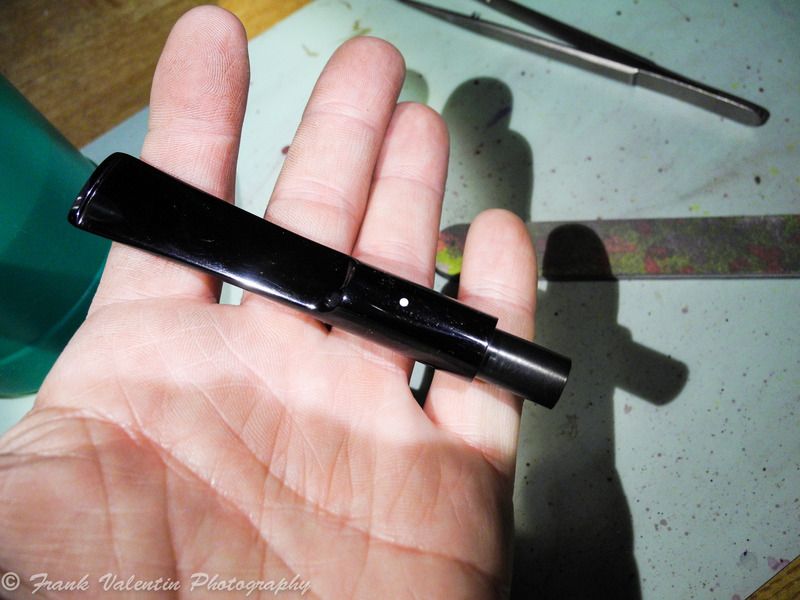 I restained the bowl with just one coat of a reddish brown to keep the color as original as possible.
As always I rub the rusticated or sandblasted pipes with a brush and furniture wax bevore they go on the buffer to reach the deep groves and spots of the wood.
After buffing and waxing:
Well, this Dunhill might never be a collectors piece as it was modified and heavily damaged. It has a fairly large bowl and is very light for a pipe of this size. It may not be perfect but it´s mine and I got it even without paying an arm and a leg for it.
Guess I will smoke the heck out of it!