At least that is what I call it. My wife refers to it as "Slit Happens". While there is a certain truth to that, I like my name better. I encourage you to come up with your own name. I'm not above changing it.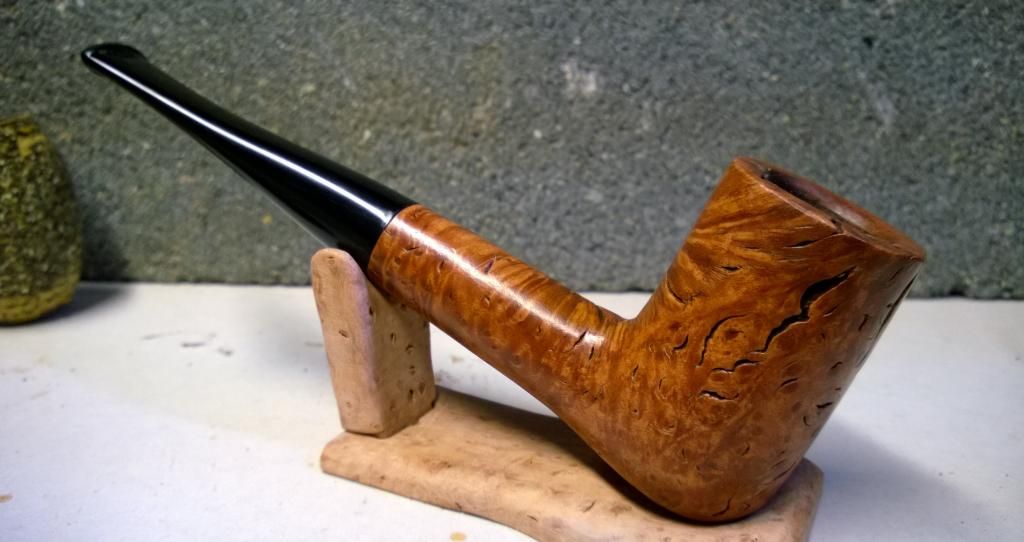 I almost made the title "The Tao of Pipe Making". Maybe it could have even been "Briar is like a box of chocolates…" Either way, I was challenged with this pipe to say the least.
I was disappointed about the flaws at first, but I learned to love them. Just like the grain of every burl is different, this "natural rustication" is unique.
This pipe isn't perfect, but neither am I. In a way I think it's captured a little bit of my soul. Isn't that what every pipe maker is really after anyway?
This pipe was probably a prime candidate for true rustication, but it's my first one and I have no idea how to do that. With that in mind, I finished it smooth and hoped for the best.
It's a good smoker and I like how it turned out. In the end, that is all that really matters anyway.
I hope you other budding pipe makers can take heart; if I can make a pipe out of this, you can make a pipe for yourself.
I made this…