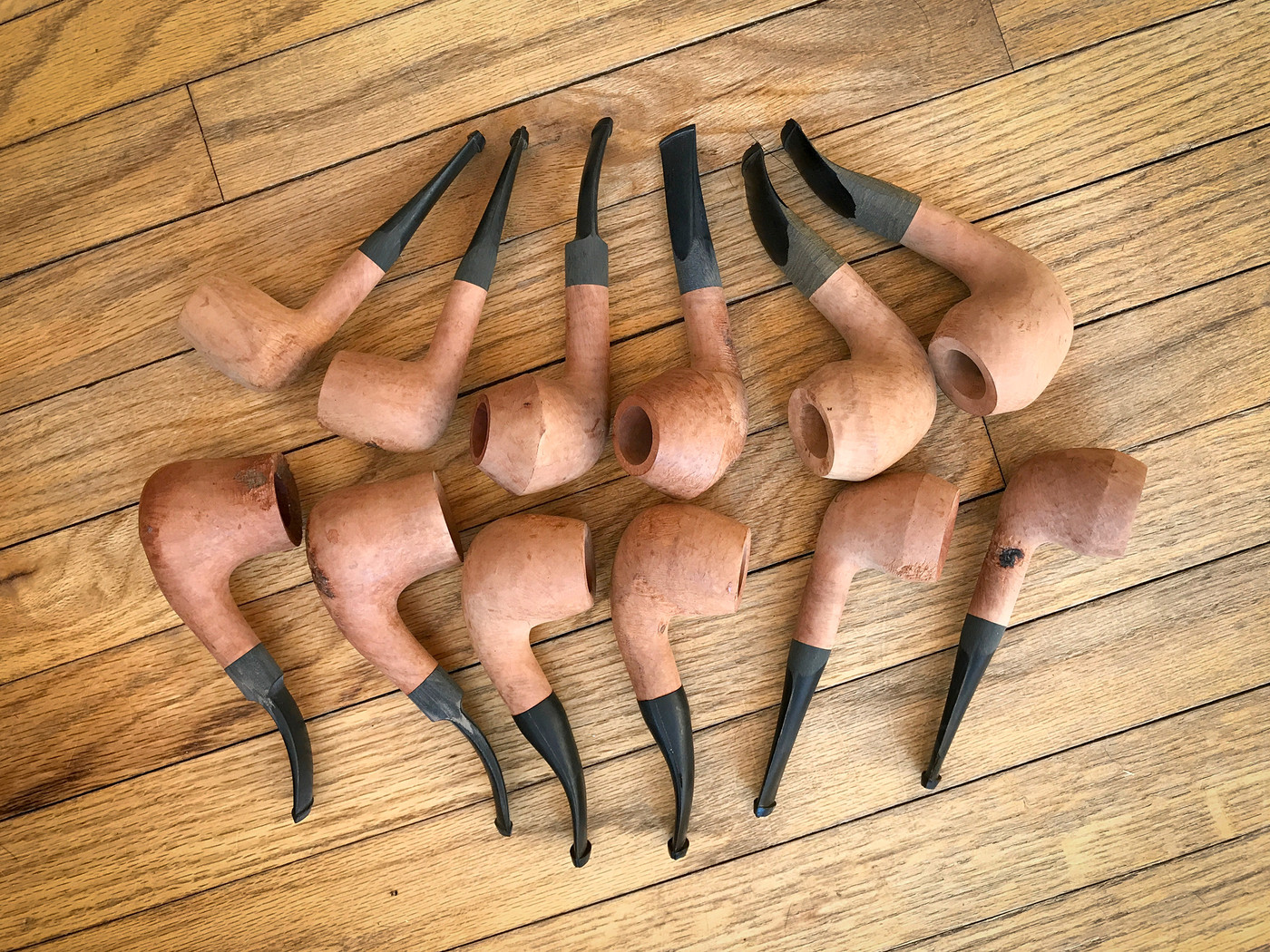 I bought another dozen semi-finished pipes from
RnaTreasures on Facebook
. These are great, thick-walled Italian briars, appear to be hand cut, but all have some kind of cosmetic flaws to some degree of severity. That's OK, since in lots of ten, they only cost $10 each. The pre-molded stems are all fitted, but not finished (still have the seams and the button isn't shaped). You could smoke them as-is, but the stems might be a bit uncomfortable. I've already hand finished one of the pipes, using just the full range of
MicroMesh
and elbow grease, and it looks pretty darn nice. I should have started with 120 grit instead of 800, though.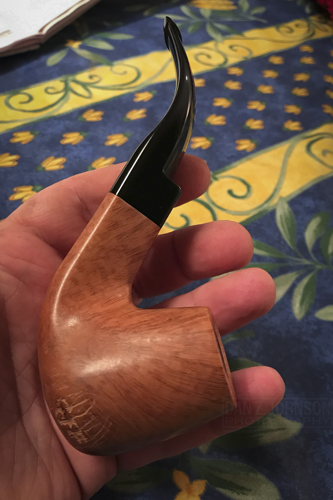 So, being the OC type person that I am, I used my
20% off Harbor Freight coupon
and went out and got a 1" belt sander and slew of different grit belts. And a lot more MicroMesh. I'm looking forward doing some shaping and smoothing on these pipes. Then maybe move on to trying my hand at freehand on a pre-drilled block.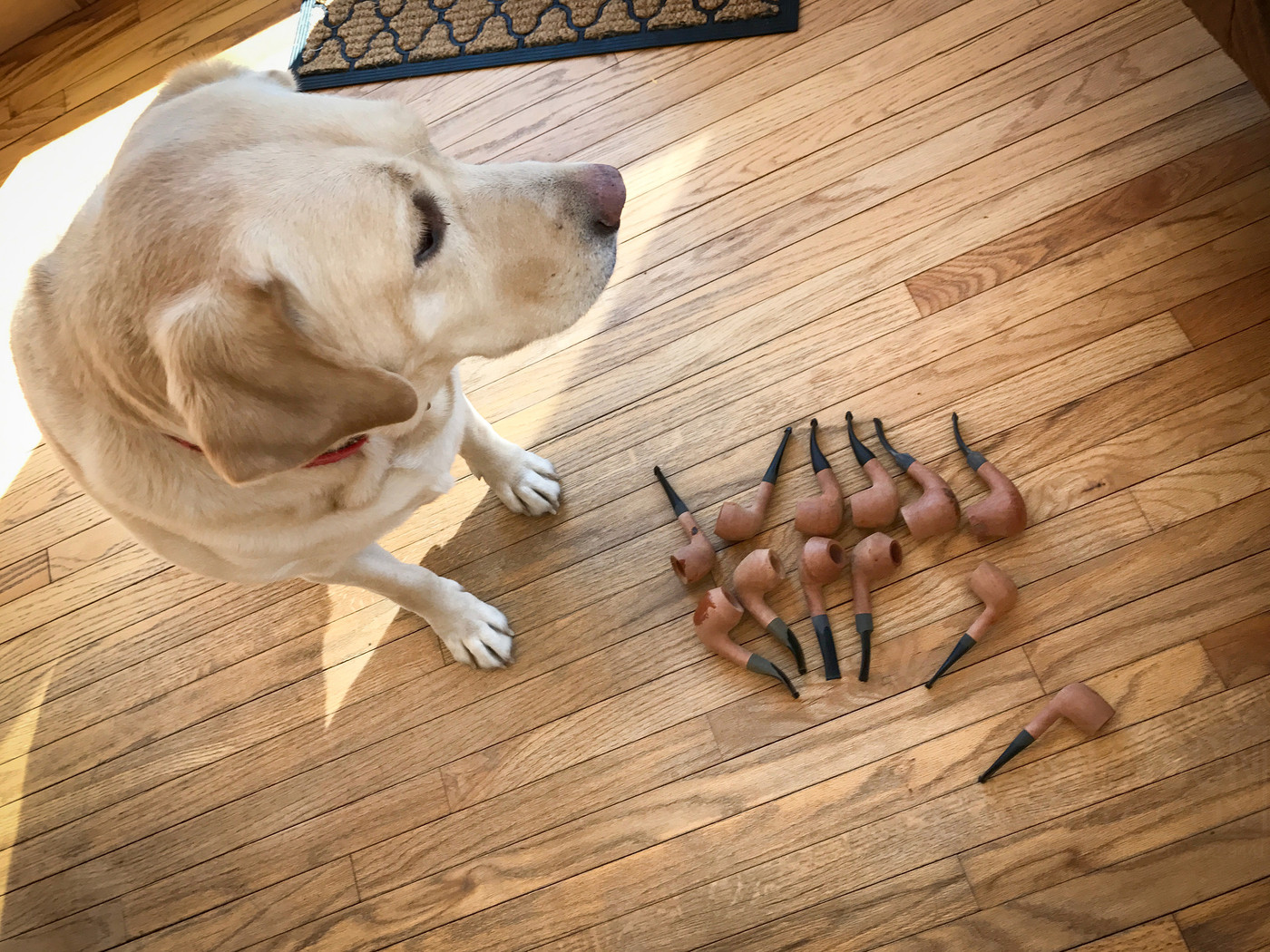 Tula thinks that they need more rustification​
.