Anticipation is Keeping Me Waiting … Esoterica Tobacciana is on the way
Anticipation is Keeping Me Waiting … Esoterica Tobacciana is on the way
Kevin Godbee

Yesterday my phone rang. I looked at the caller id and saw a long number that started with the country code 44. Intrigued, I picked up on the 2nd ring and was greeted by a gentleman's voice with a pleasant English Channel Island's accent. He introduced himself as Robert Germain of J.F. Germain & Son Ltd. This was unexpected, but a nice surprise to get a call not only from the other side of the Atlantic, but from the producer of one of my favorite legendary tobaccos—Penzance.
It was quite a friendly chat where we exchanged information on our favorite tobaccos, how many pipes we owned, and which ones we enjoyed smoking the most. We both agreed that all pipes should be smoked and not just collected. I showed him the review of Penzance that we recently published, and pointed out that the closing photo was my personal stash of the tobacco taken right on my kitchen island along with my SmokingPipes.com coffee mug and 1992 Dunhill Chestnut Smooth Bent Apple.
But that's not the reason he called.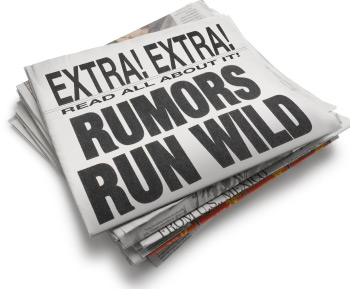 Recently, I heard a rumor that someone overheard someone else tell another person that he had been informed that some anonymous individual had advised a retail tobacconist to get as much Germain products as he could because they might be closing the business.
It's my duty to follow-up on these sort of things, so I emailed Mike Gold, the owner of Arango, which is the U.S. importer / distributor of Germain products. Mike forwarded my email to Germain, which resulted in the phone call from Robert Germain.
He told me not to worry, that more Esoterica Tobacciana blends were on the way to the U.S. as we spoke, and that these were rumors caused by high demand and low supply. The company started in 1820 and is still using the original methods of production, which take time, and cannot be sped up. They have to press and age the tobaccos for weeks until they are just right. Combine this with the fact that a harsh winter slowed down production even more.
Mr. Germain said over the phone; "I would rather make it right than rush it. Everything is being done by hand. Stonehaven and Tilbury take the longest to make. We have finished product on the way to the U.S. now, and have more Cyrus Latakia on the way to us for more production."
While I had Mr. Germain on the phone, his English accent sounded quite pleasant, his company has such a long history, and their products are extremely popular—so I asked him if Brian could interview him for The Pipes Magazine Radio Show. We're hoping to have him on over the summer.

Kevin Godbee is the Publisher & Editor in Chief of Pipes Magazine. Kevin started smoking pipes and cigars in 1998 and started an online cigar magazine & community site in 2005. (The site was acquired in 2008 and no longer exists.) He launched PipesMagazine.com in 2009, and in less than three years the site has become the largest trafficked pipe smoking related site, and the #1 Source for Pipes and Pipe Tobacco Information.
In the beginning of his career, Kevin worked in the hobby and specialty toy business for 16 years in sales, marketing, advertising and product development for three different manufacturers, and with his own company.
Over the last 10 years working in the online business, he has become an expert in Internet Marketing and SEO. Kevin is a Certified Master Tobacconist (CMT) through Tobacconist University, a member of Cigar Rights of America and is a "Media Member" of the International Premium Cigar & Pipe Retailers Association. In his spare time he sings, plays guitar, cooks, and enjoys all the wonderful places to go and things to do in beautiful downtown St. Petersburg, Florida where he lives in his penthouse bachelor pad. Kevin has been smoking pipes and cigars for 15 years.
8 Responses