Ok bought this pipe at an antique store. It is marked Kaywoodie Filter pipe. Pat. Pend. I haven't tried to disassemble it as I don't want to break it. My assumption is that. You unscrew the plug on the bottom but I am unsure. Anyone ever seen one? Know anything about these? Also wondering how old it is and how much it might be worth. I had never seen one before and paid more than I normally would, but it is so cool looking and I love that the stem and shank have the clover. Not planning to sell it just need some help with how to take it apart for cleaning.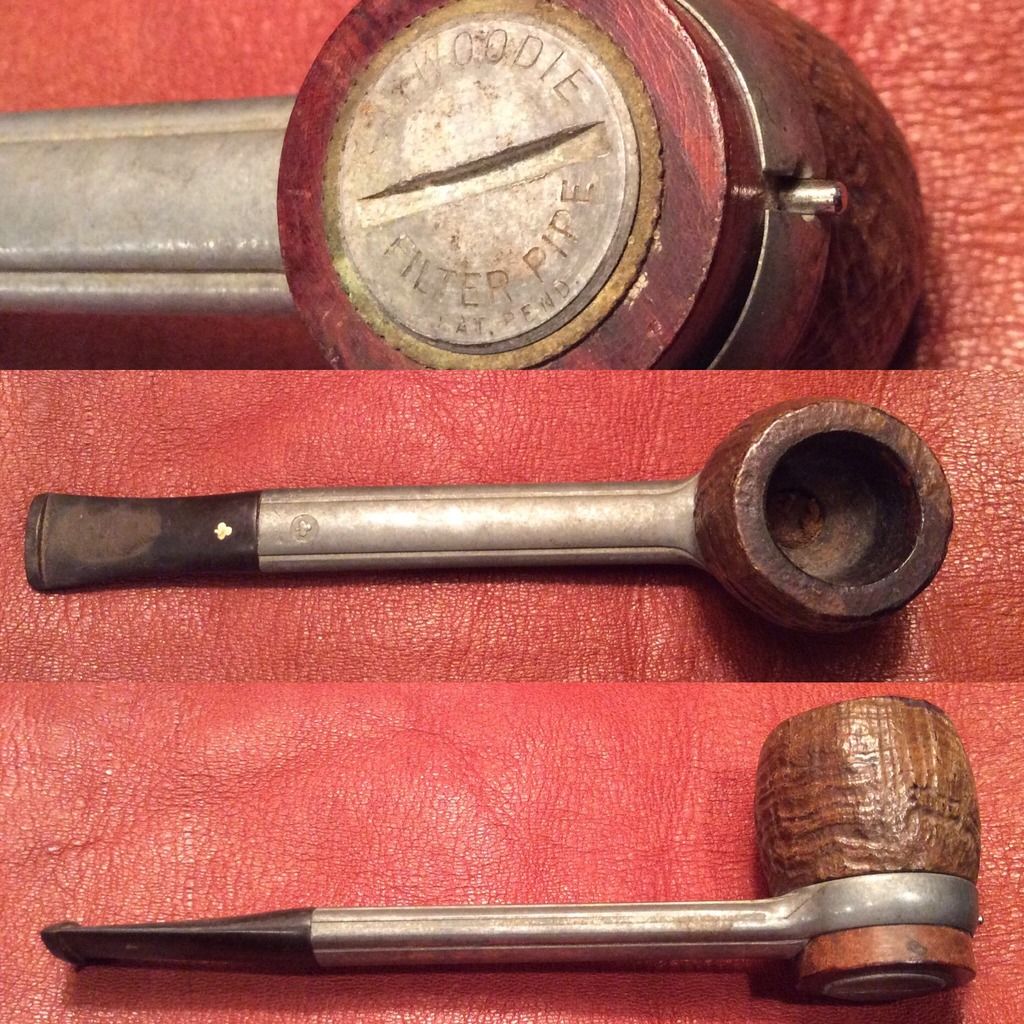 I know what I need, smoke, I can't recall the last time I tasted it....Gandalf in the mines of Moria.

"we shall have to share pipes, as good friends must at a pinch'....'I keep a treasure or two near my skin, as precious as rings to me. Here's one: my old wooden pipe. And here's another an unused one...He held up a small pipe with a wide flattened bowl, and handed it to Gimli. 'Does that settle the score between us', said Merry. 'Most noble hobbit, it leaves me deep in your debt."