Finally got an order in from 4noggins today (well yesterday, now). USPS only took an extra day to get it to me. Made two rounds through the Richmond, CA sorting facility. So here's what I got: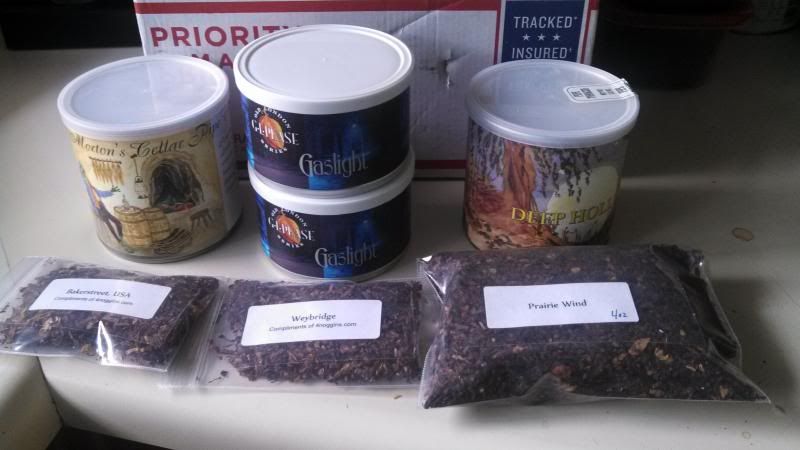 1x McClelland Deep Hollow, 100g
1x McClelland Frog Morton's Cellar, 100g
1x 4noggins Prairie Wind, 4oz
2x G. L. Pease Gaslight, 2oz
1x sample of 4noggins Weybridge
1x sample of 4noggins Bakerstreet
Unfortunately, I have to wait until this cold/sinus infection is done with before I start smoking again.