The dreaded TAD Disease struck again today as my P&C Order was delivered. Additionally, a small PAD affliction was included in this shipment.
Several brands I wanted to try and a couple of Corn Cobs for friends that visit and, because my pipe "smells so good", want to try their hand at pipe smoking.
I also wanted to try a new Woodie so I picked up this one.
Ahhhh, what a wonderful weekend it should be.........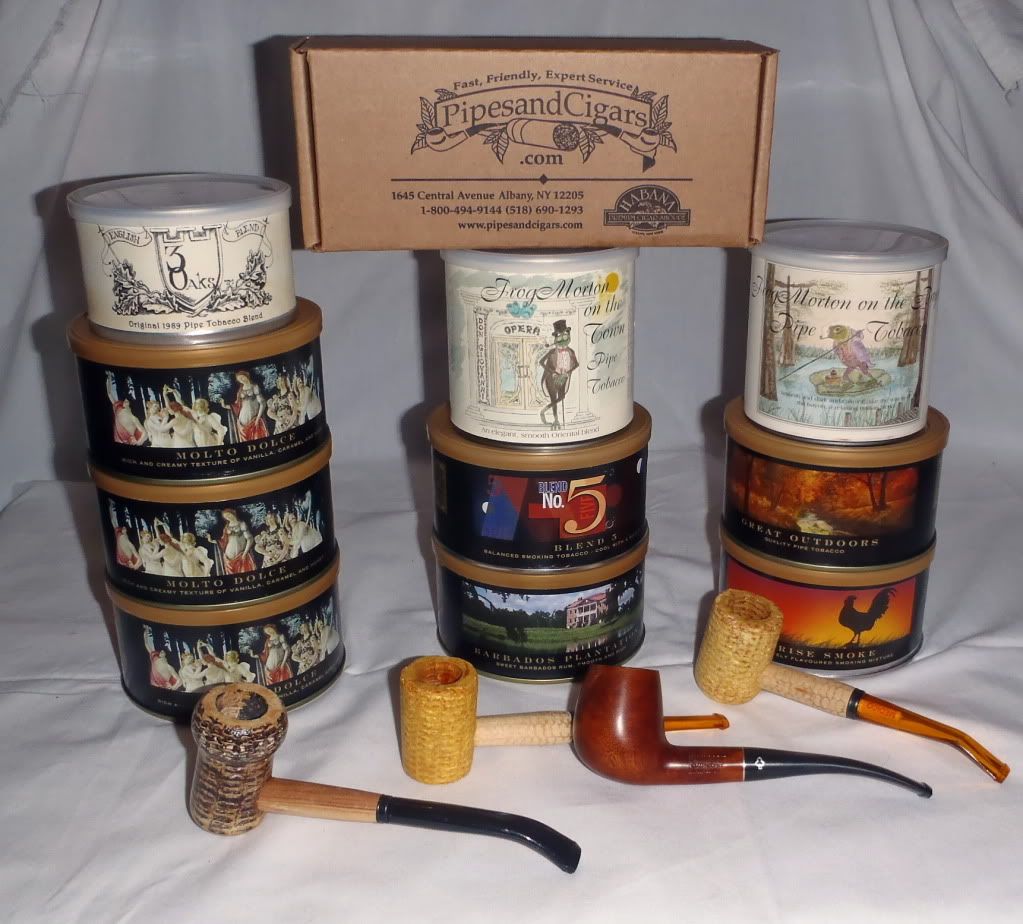 "If you're going to be dumb, you had better be tough"
"Today is the tomorrow you worried about yesterday."