I met Ryan for the first time last night a the Las Vegas Pipe Show. He's a super cool guy and easy to talk to. I had purchased the Billiard prior to him leaving Texas so the meet was two-fold. Pick up the pipe and meet the carver. While we were talking I asked him about the possibility of buying another one, and since he had brought a few more to the show, he obliged. So he opened his bag and showed me this pipe but in a darker stain. I loved the pipe but not the stain, so he showed me the same pipe but with a lighter stain. It was love at first site, which was weird because I'm not a fan of most non-traditional shapes, but seeing this first-hand. I summoned the power of the wallet.
The Billiard is 48 grams and is 5 1/4 inches. Perfection!! It'll get it smoked sometime today.
The Squat Tomato (Blow-Mato??) weighs 41 grams and is 4 1/4 inches long.
I've only ran one bowl through it but the styling/shaping - the finish and the stem work caused me to commission two more (or was it the Jameson?) Either way they fit into my Devil Anse (Devil Blow-Mato or Devil Fish?) sized pipes that I love to clench and smoke while working in my office or driving.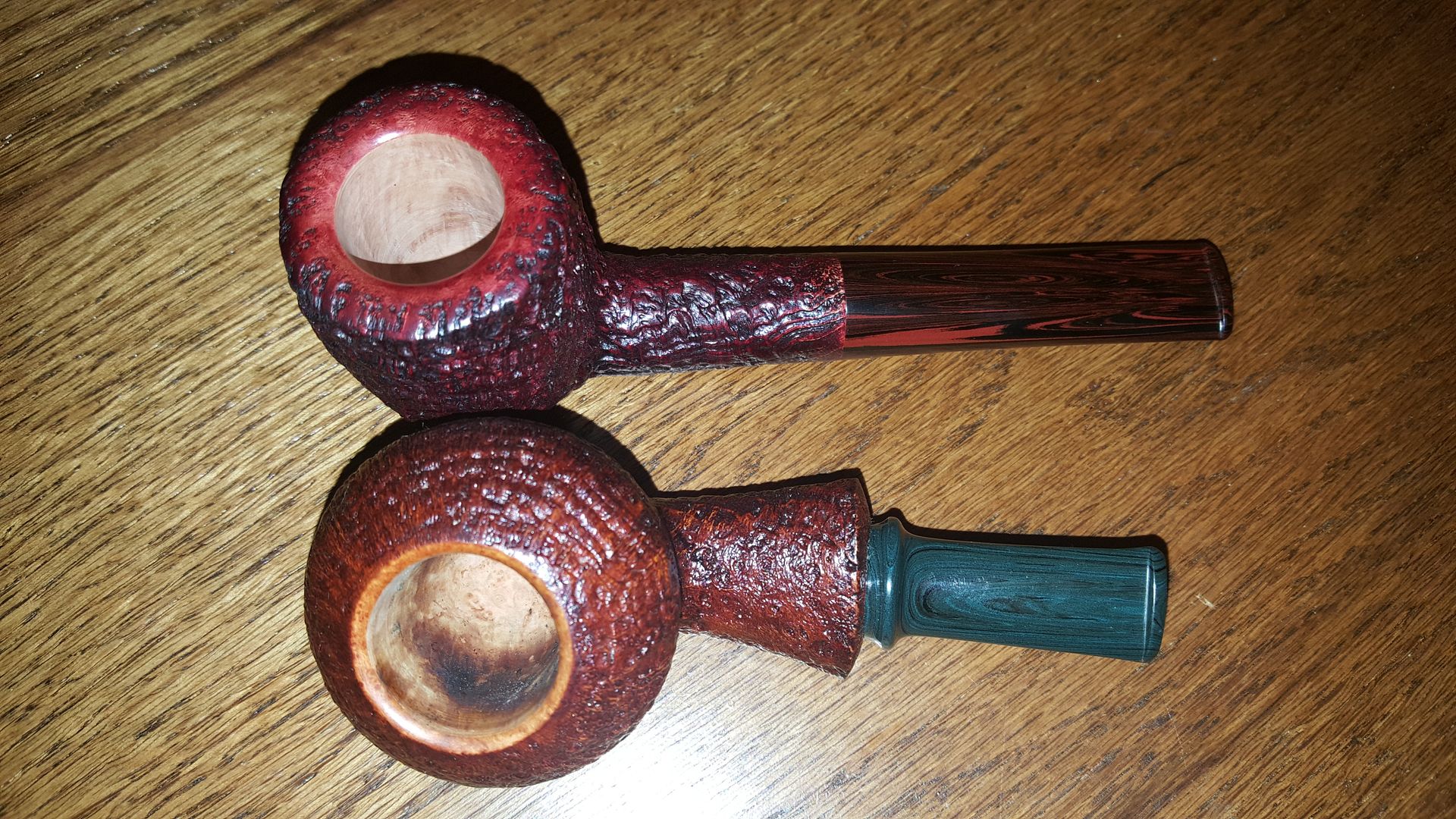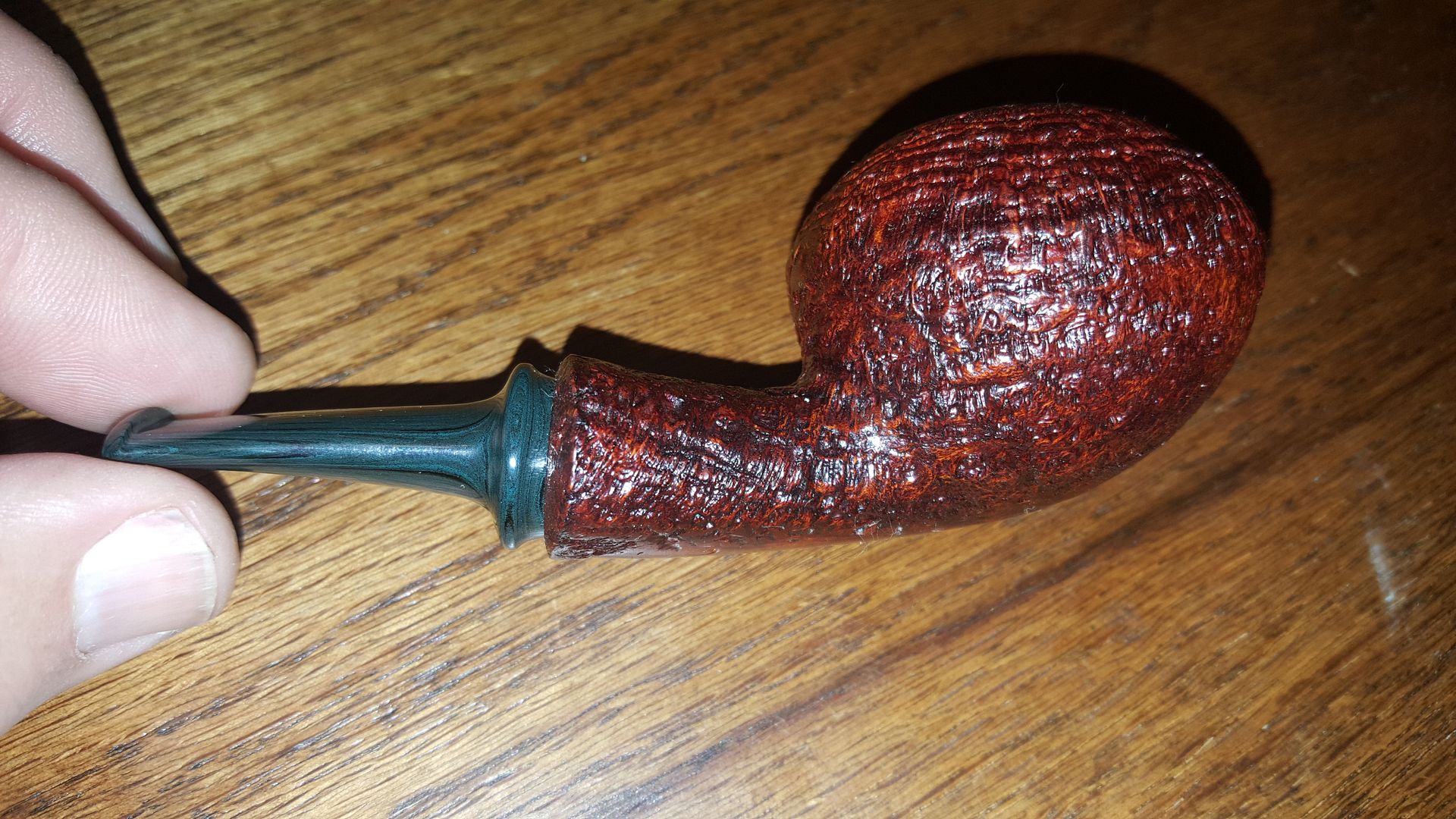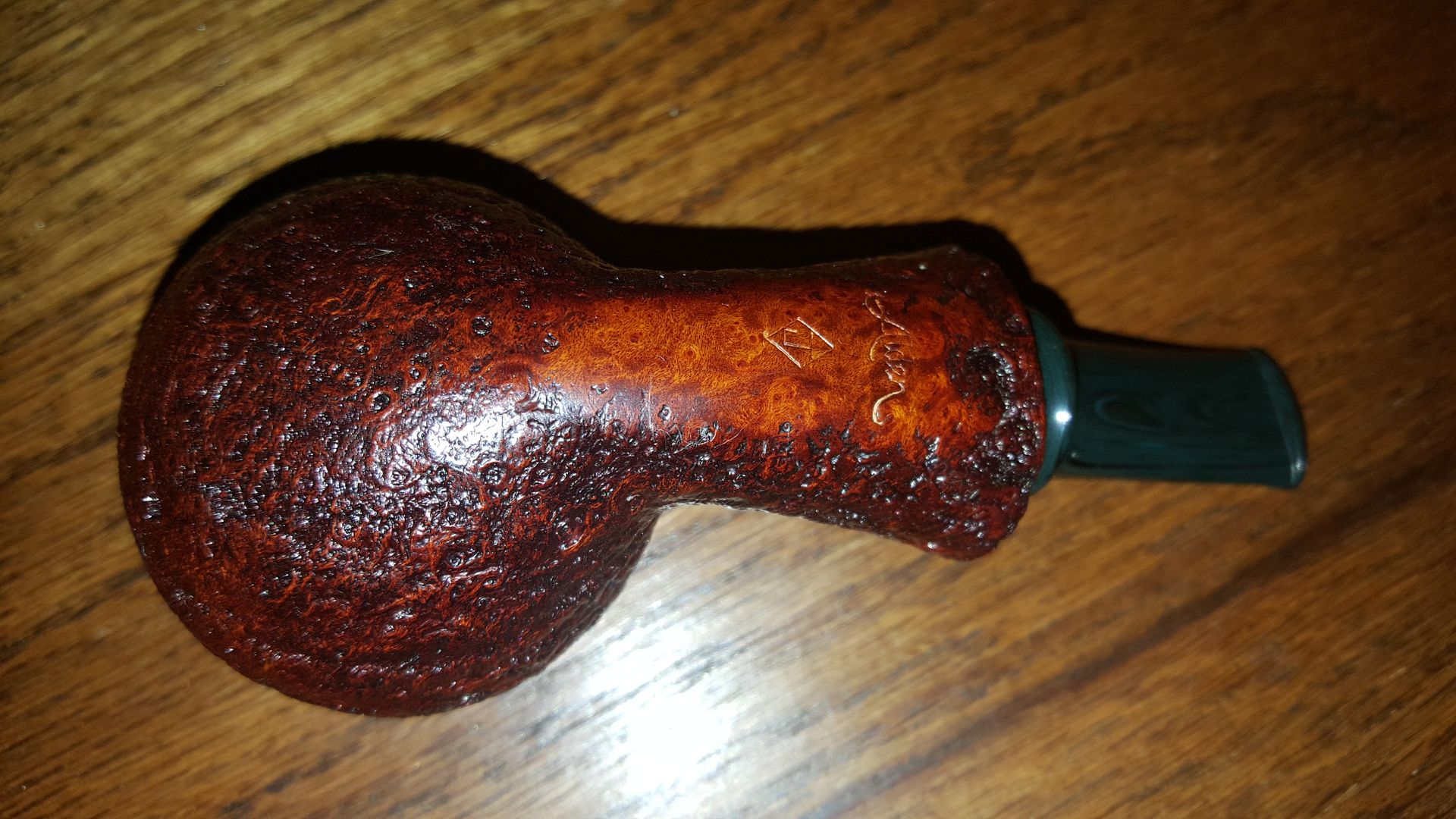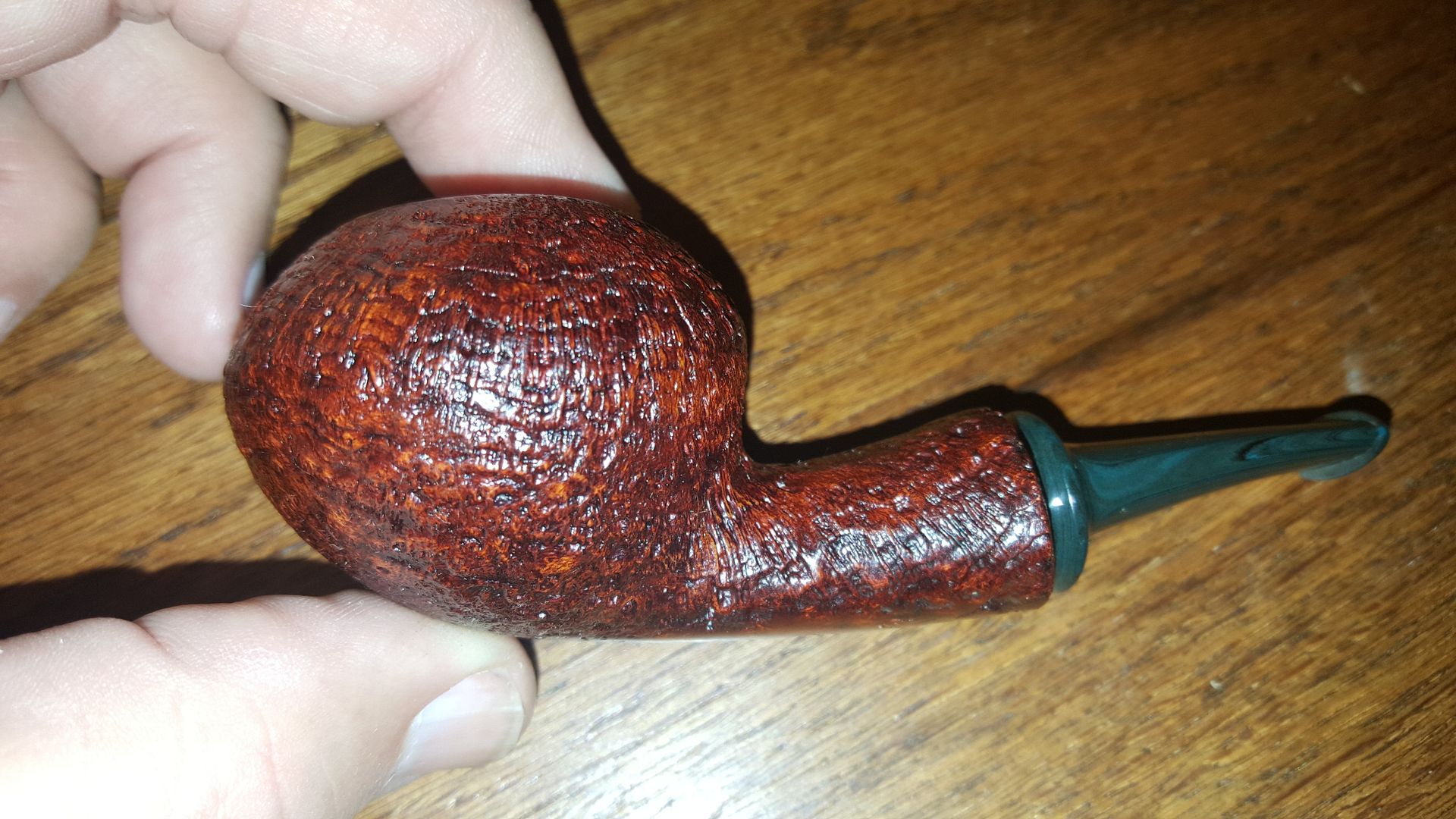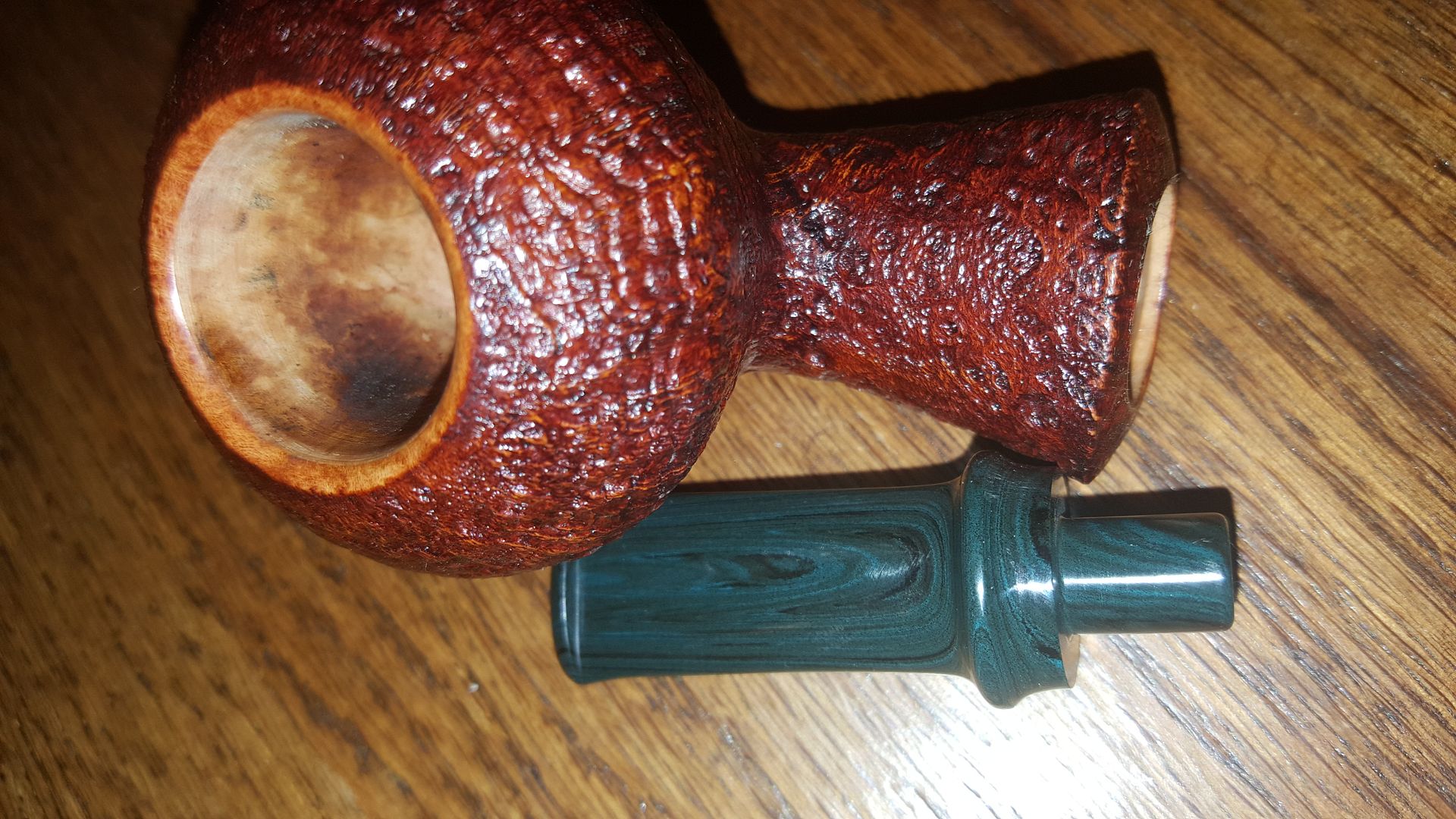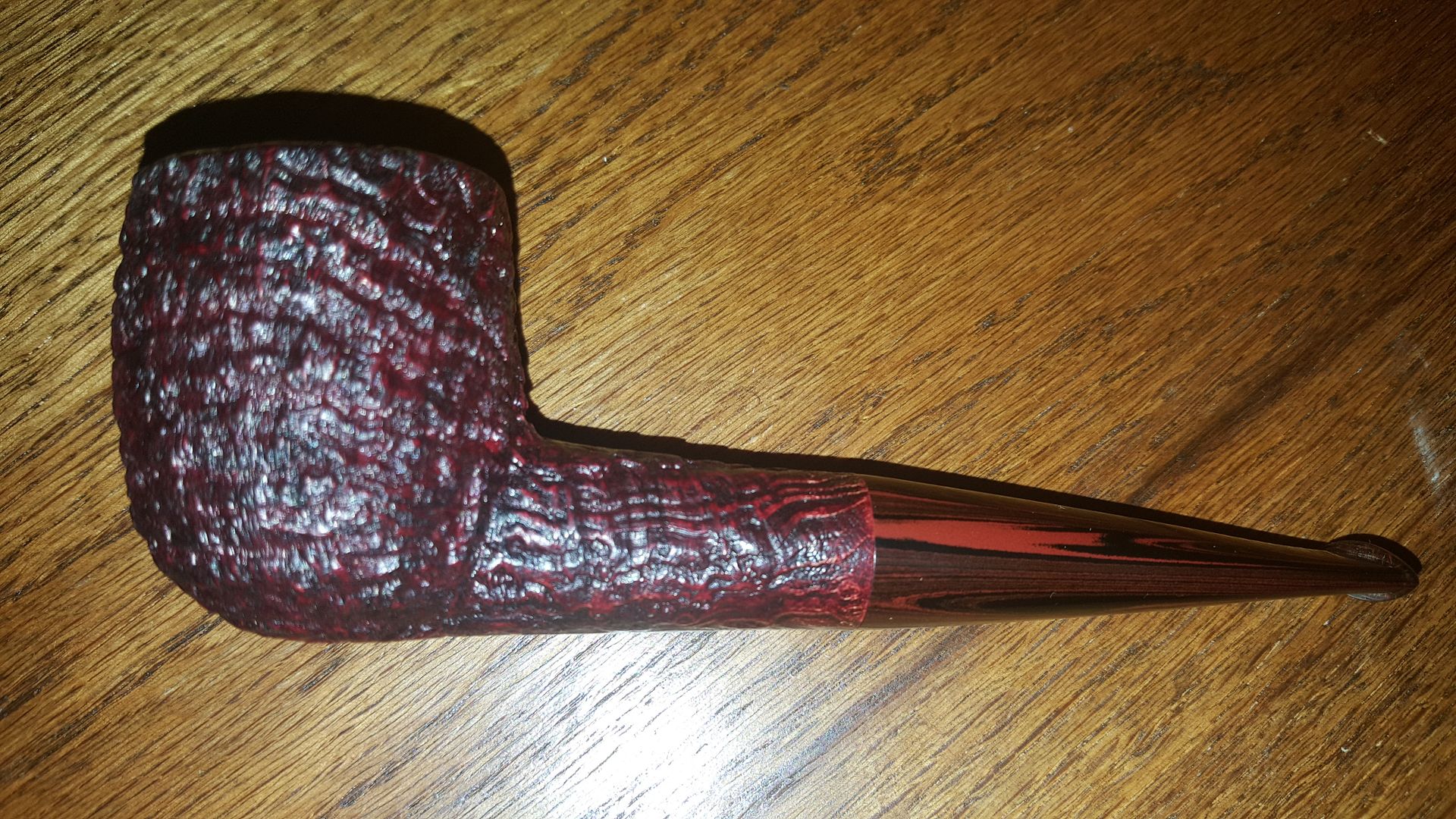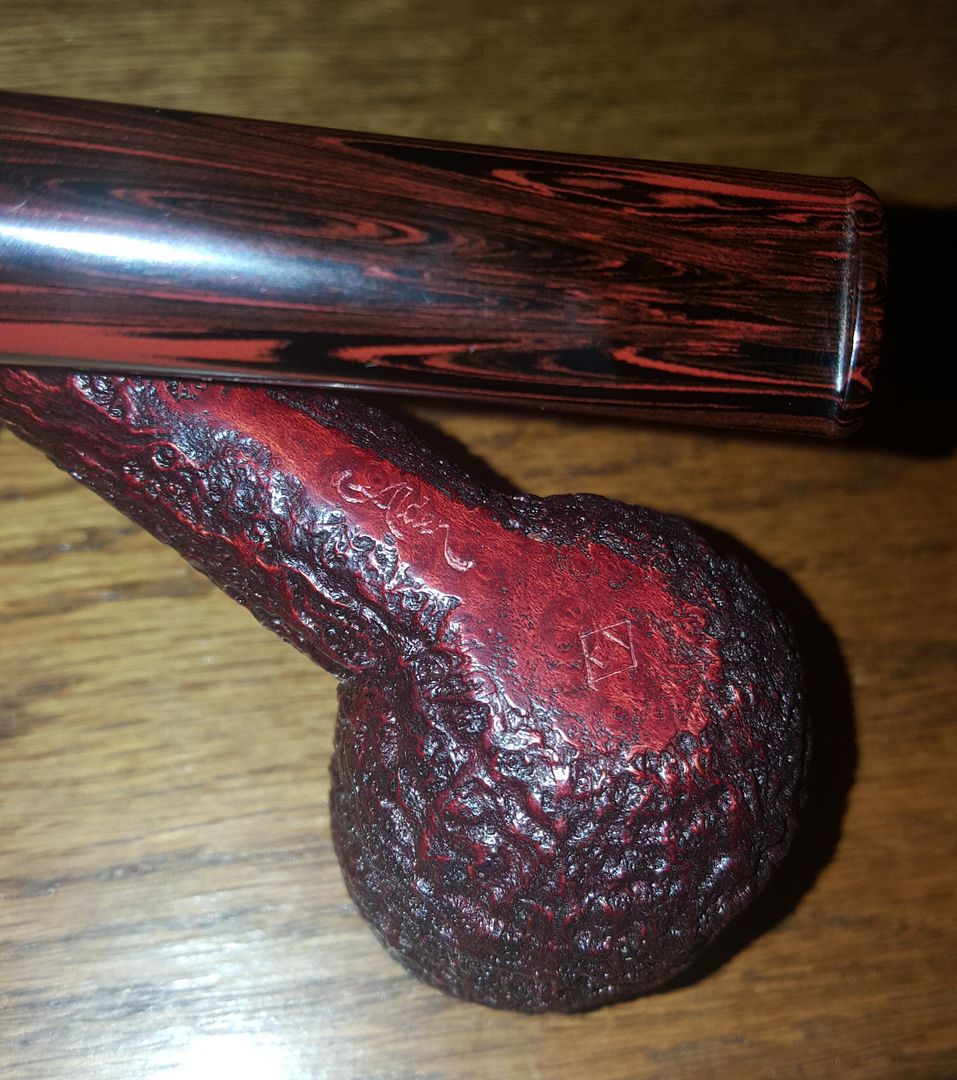 Ubi Ignis Est?