A couple old favorites, and a new one which I'll be trying tonight or tomorrow.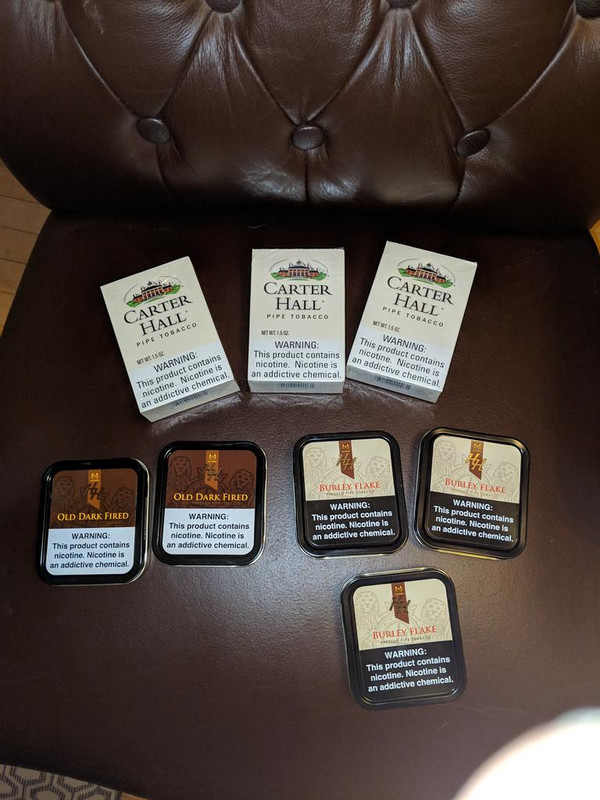 The Burley Flake is totally new to me. Can't wait to try it.
I'm going to attempt the buy 3 plan. Smoke one, cellar two. (If I like it of course)
I've got some oddball stuff still, most from 2012 or so, but I'm going to totally redo everything. The correct way.
And turns out they changed the packaging of Carter Hall?? When did they do that? It's obviously been a while since I bought anything other than a tub!
"I don't know half of you half as well as I should like, and I like less than half of you half as well as you deserve."