So a friend I haven't seen in a while stopped by the other day and we exchanged Christmas gifts. They had picked up a tin of Dunhill Nightcap for me. Well, I had heard so much about this blend I really wanted to try it and had planned on picking up a tin with my next order.
Opening the tin I new the reviews weren't lying it smelled spicy, it smelled great. The charring light told me I'd like this pipes flavor, it had just the right kick to it. Once it was lit I found myself enjoying the interplay of spicy and smooth the blend brings to the table. This stuff tastes amazing!
But I'm not gonna lie, From all the reviews and comments on it I expected more out of the nicotine. Too be completely honest reading on it intimidated me a bit about Nicotine levels. I half expected for the smoke to form a pure nicotine fist and just start punching my face in any moment. But it wasn't that much, I didn't really feel it. Now granted my pipes replaced my nails one for one, so, I may have a slightly high nicotine tolerance.
All in all it's a good blend, the taste is awesome, the room and mustache notes are, while not exactly pleasant, not nearly as potent as some of my other regular blends. The nicotine level is all right, if your a slave to the Yellow Fingered Lady it'll do you right for your fix, but it's not quite the beast it sounds like,certainly no worse than two or three nails in the same period of time.
The true measure of a mans worth is how he chooses to chance his mortality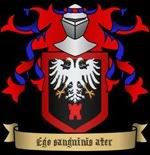 Junior Member of the Black Bloods