I realize that Dunhill tinned blends have had several different sources over the years. I imagine Dunhill did it themselves for a long time and then I think it was taken over by Murray's of Belfast for a while. Were the Murray's tins marked as being made in the UK?
After Murrays closed I believe production went to Denmark and was marked made in the EU, is this correct.
Now I have been reading that it's being made somewhere else in the EU.
I have two tins of Nightcap that have paper labels on gold tins and are marked as being made in the EU under the authority of Dunhill Tobacco of London Limited. The weight is just given in grams (50g) and the label is different than any others I see in that there are three yellow lines of the blends description under the picture of cap, bowl and candle.
There is a side sticker from Ca warning about the health affects and the back has a white label that states US Distributors Lane Limited, Tucker Georgia. I have had them for at least 5 years but they look much older than that.
Any idea as to which blender made these tins?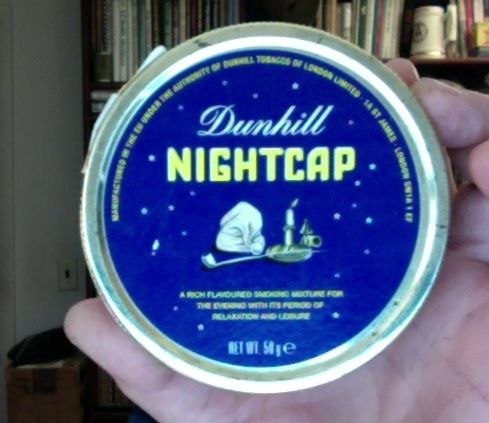 "Lady Bracknell: ...Do you smoke?
Ernest: Well, yes I must admit I smoke.
Lady Bracknell: I am glad to hear it. A man should always have an occupation of some kind."