And no, that isn't anything pornographic!
Some of you may have seen my earlier post asking about the Dirty Bear pipes, but I didn't realize at the time that the maker was a member on here. I traded some correspondences back and forth, and decided to get one of his pipes. Hopefully have it soon, and I will post pics as soon as I get it. I will also post a full review after I have had time to smoke a fair amount in it to let the rest of you know how it performs.
I figure if it smokes half as good as it looks, I am a winner.
For those that haven't seen em, here is a pic of the Cherry pipe I am getting: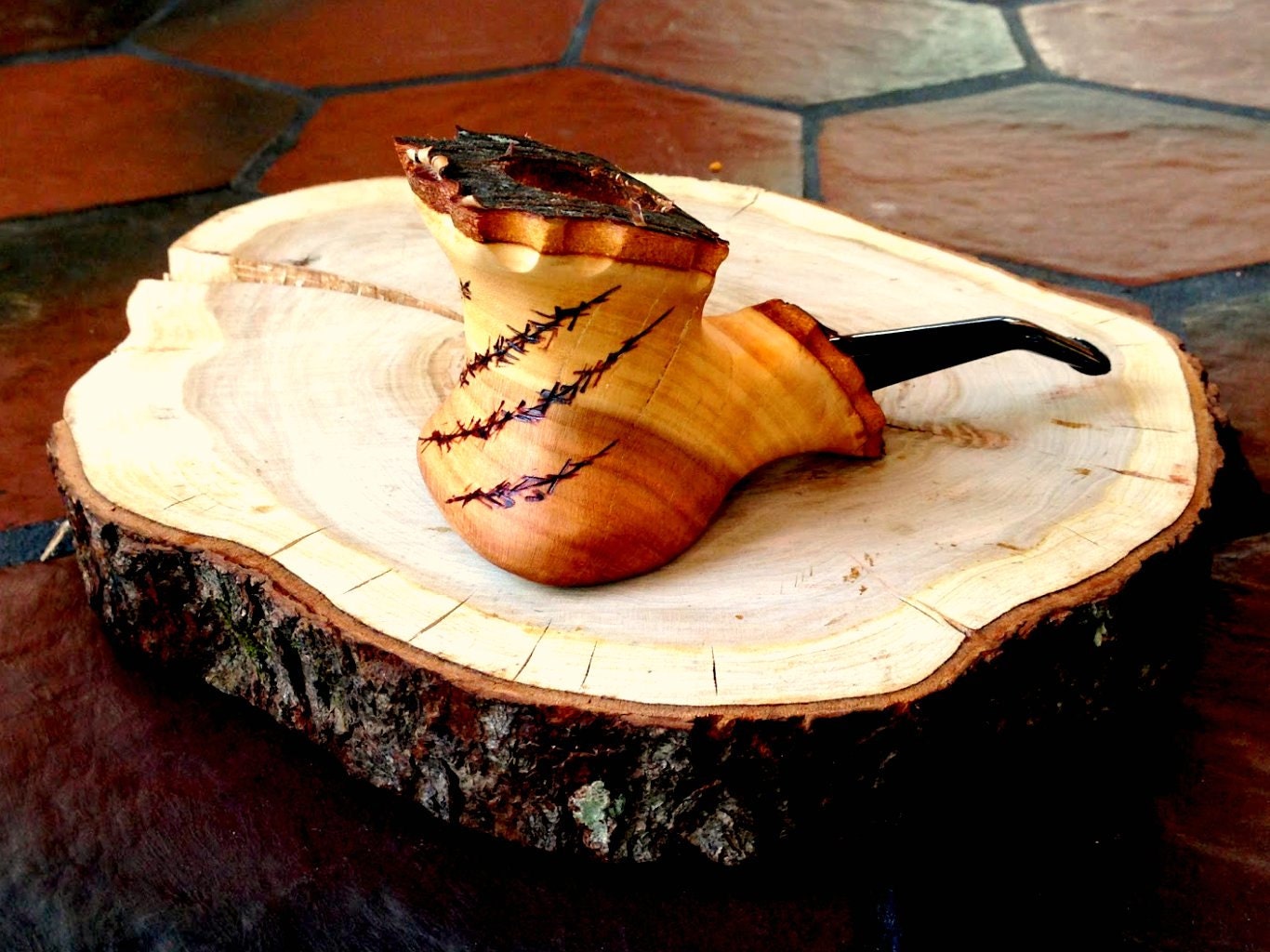 A thing moderately good is not so good as it ought to be. Moderation in temper is always a virtue; but moderation in principle is always a vice.
-Thomas Paine
http://erinmcdowell.blogspot.com/