I am so pissed, I can't stand it. I'd use emoticons, but there just isn't one that expresses my rage adequately.
I treated this (Radice GO), along with my other (very few pipes) with kid gloves. This one never even touched a hard surface. In fact, I have only smoked in 6 or 8 times.
So, I'm sitting here (on a leather couch) working, and when I put it down to type, I put it down next to me. I pick it up and the couch is wet. Then I see the crack.
Granted, I have been smoking it all day, but not like a bellows, and the pipe never got hot. I also never handle the stem or the shank, I hold this only by the bowl. I had noticed, and was a bit perturbed about, the off-center drill in the shank, and that the stem never really sat flush. It was only a few microns off, and I chalked it up to it being hand-made.
Can it be repaired? What the heck happened? Why this pipe and not, say, one of my cobs? Why me? What is the use in living anymore?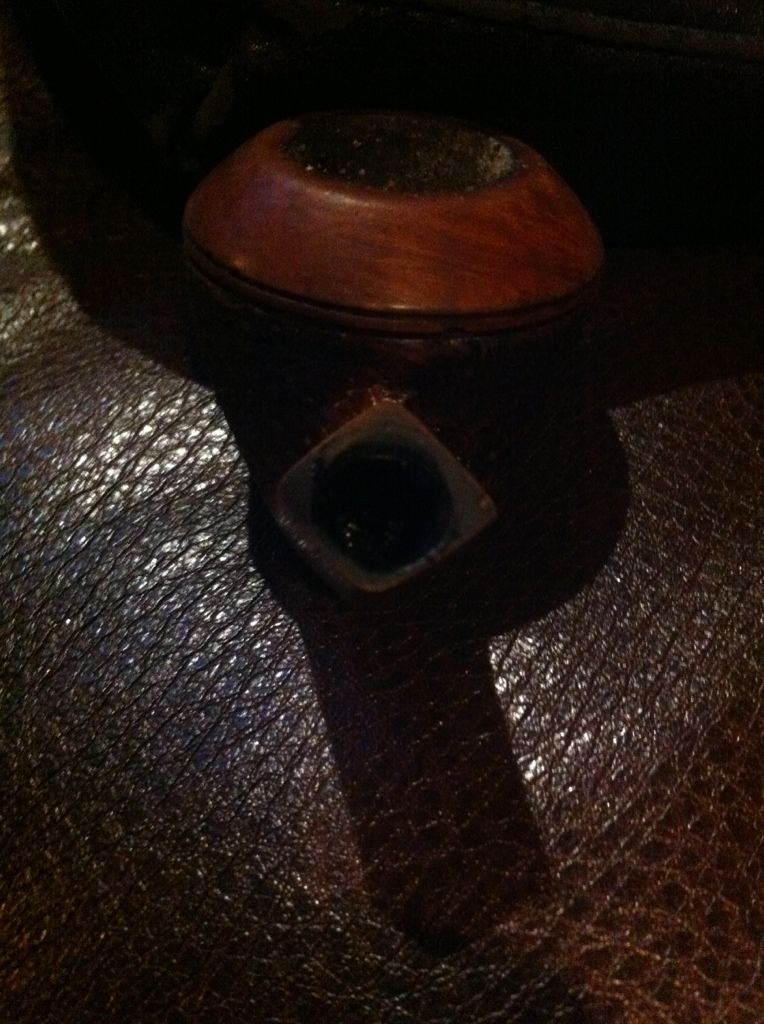 The crack starts on the thin side.