I add only about one pipe a year to my collection, anymore. It still has a few holes in it that will get me to reach for my wallet, though.
One of those holes is an original production bamboo-shanked Dunhill. They were never common, and the story (whether true or not, I have no idea), is that in the years following WWII briar was harder to get than before, and using bamboo was an attempt to get a higher yield of pipes from that reduced supply.
The problem for collectors today is the ones they did make were sparsely stamped because space was limited. What you see in the photos is it. (The circled 4 on the stem was highlighted with a crayon-thingie for the shot---Dunhill didn't do it.) The pipe is actually only a Group 3, though. Go figure.
Anyway, any dating or other background info would be greatly appreciated. Besides having had one of these Whangee critters elude me for 40+ years, this coming September's Kansas City Pipe Carving Contest requirement is bamboo, and smoking it at the show---especially while judging the entries---was an idea too appealing to pass up.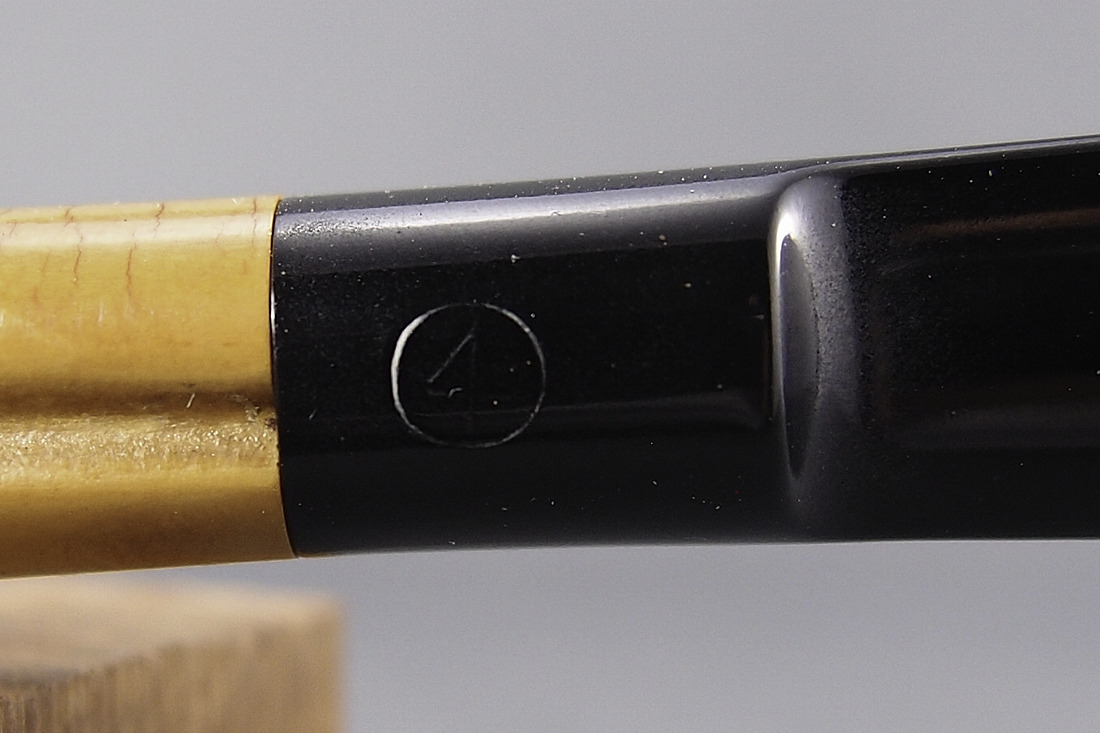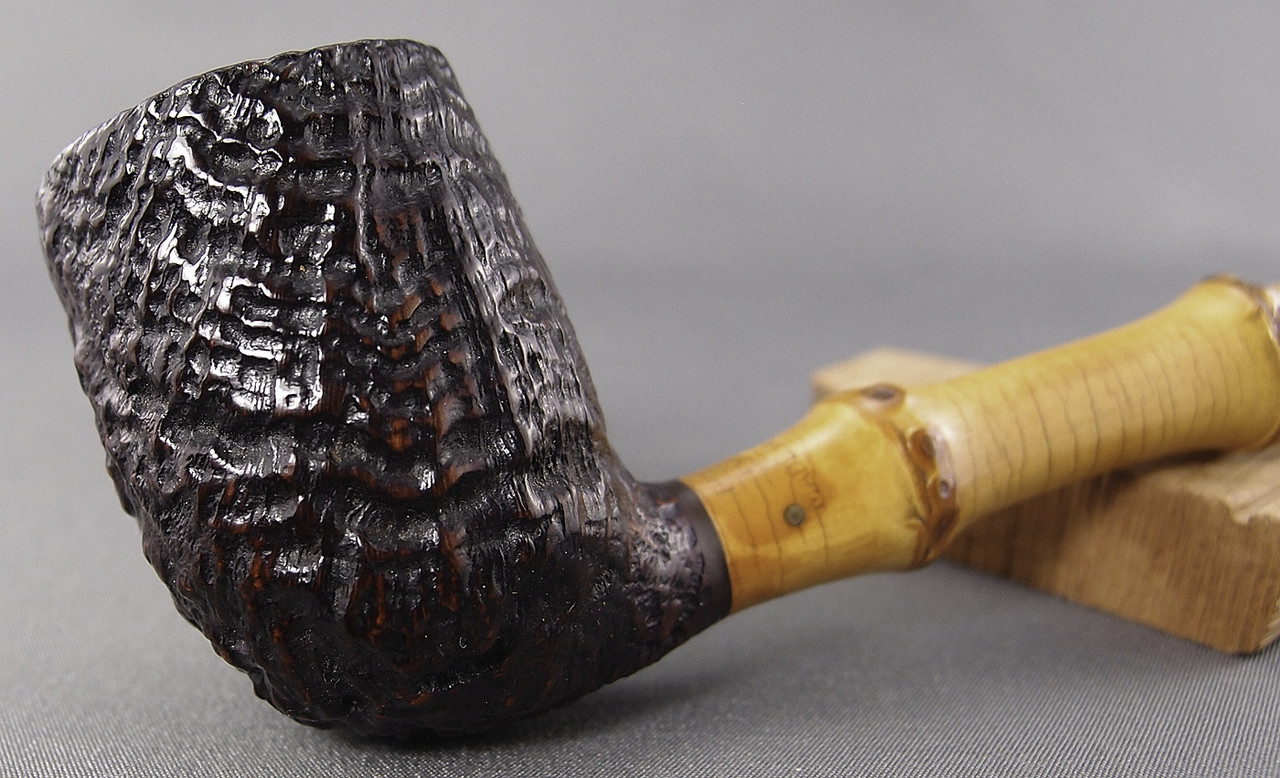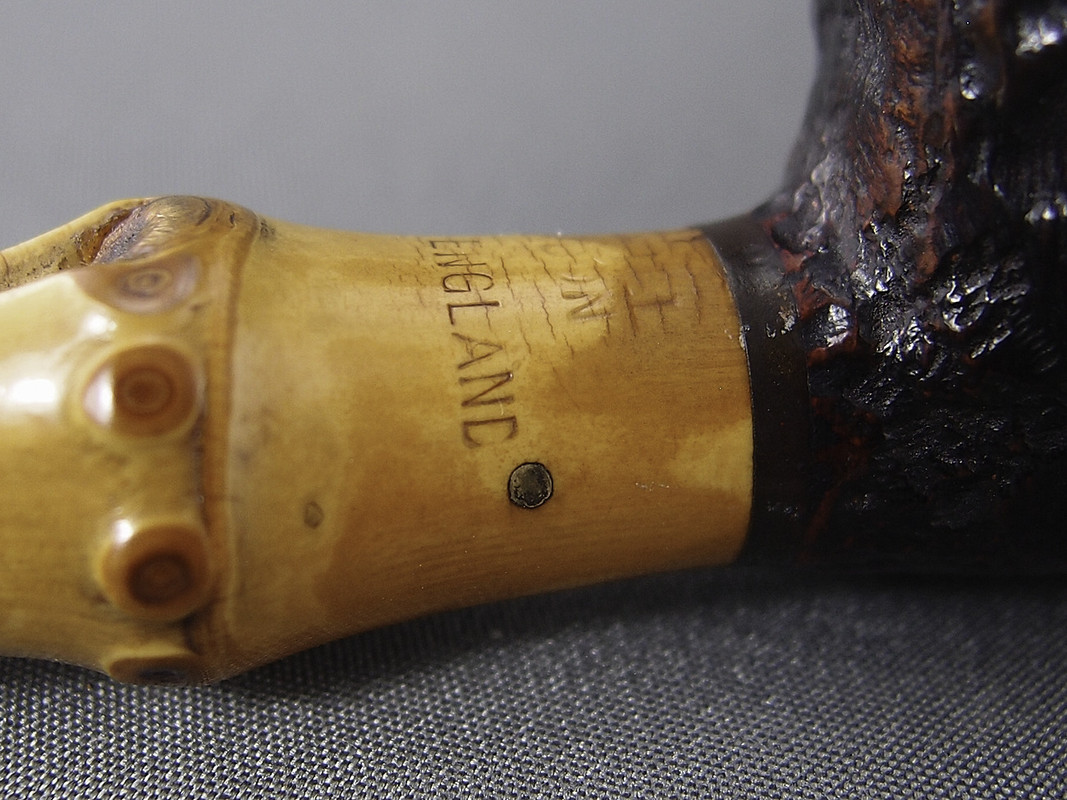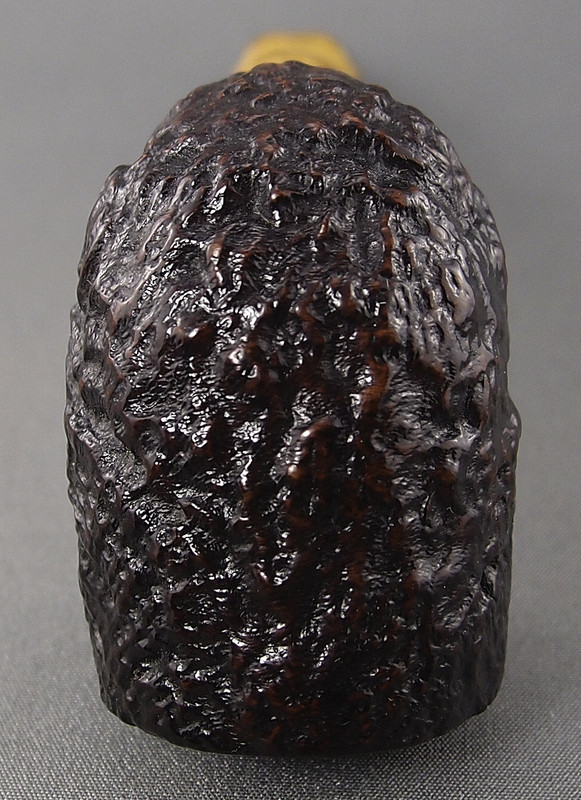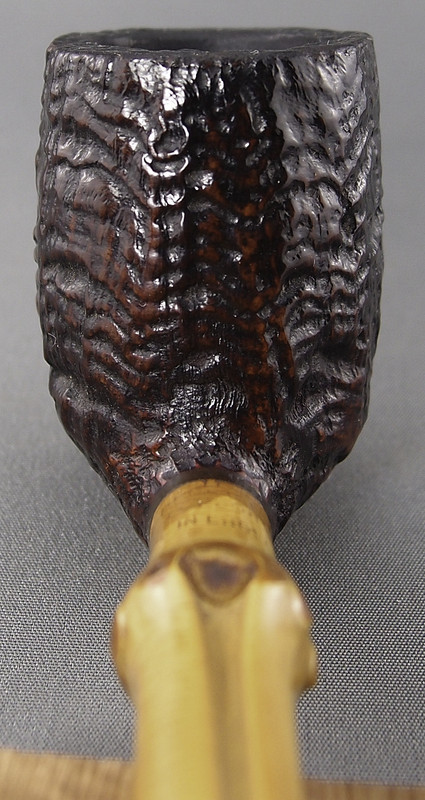 Dogs live such short lives... and spend most it waiting for us to come home