I received this pipe in a mystery package.
From what I think, it's a 1960. Correct me if I'm wrong.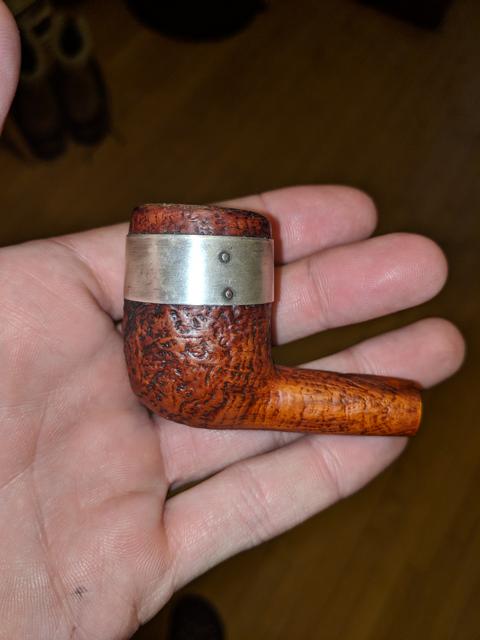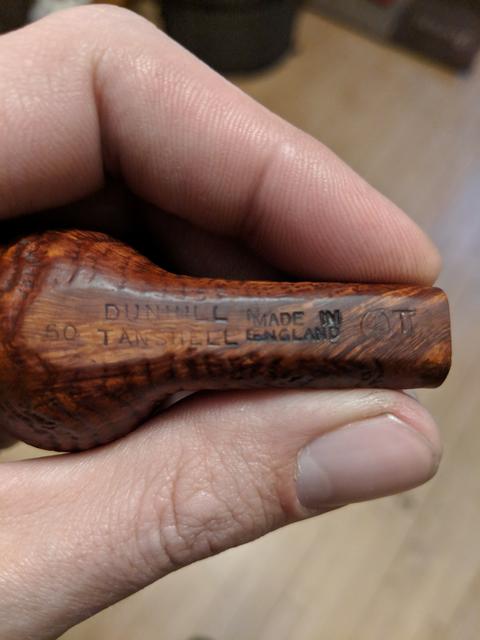 It seemed to be in great shape, not much charring, the stem was in good condition, not even much cake in the bowl.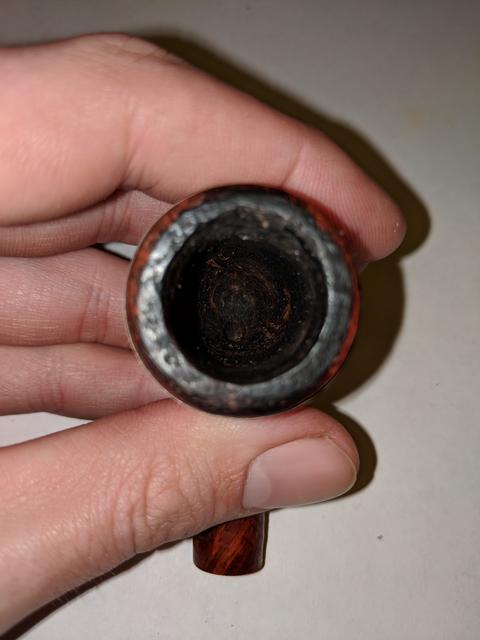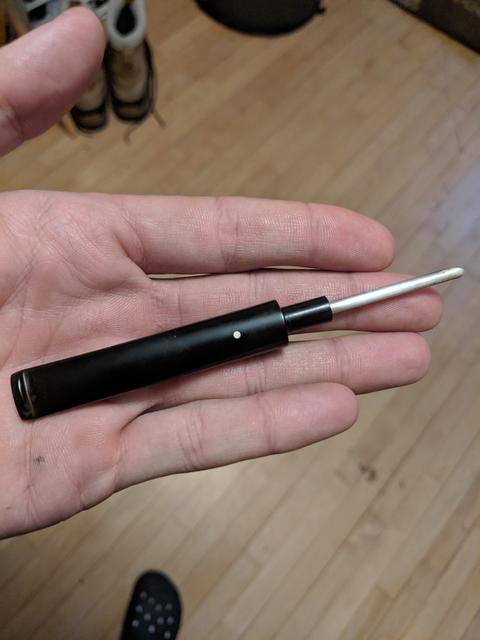 And it has a massive band on it, for only this little crack? I mean Come on. No big deal.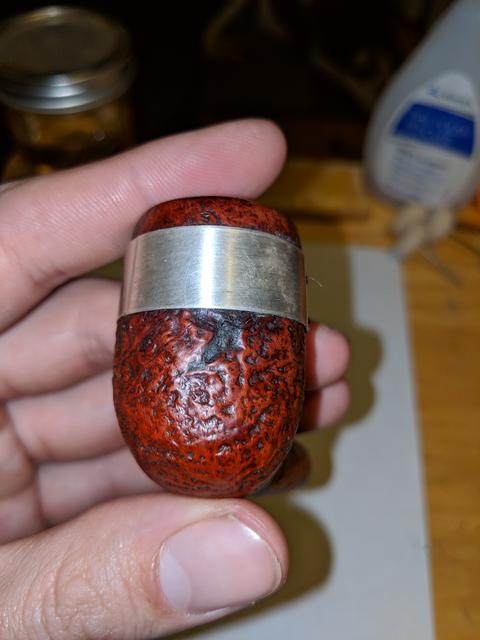 This will be another fun project.
First I took the stinger out. Pulled out without any effort, almost fell out by itself.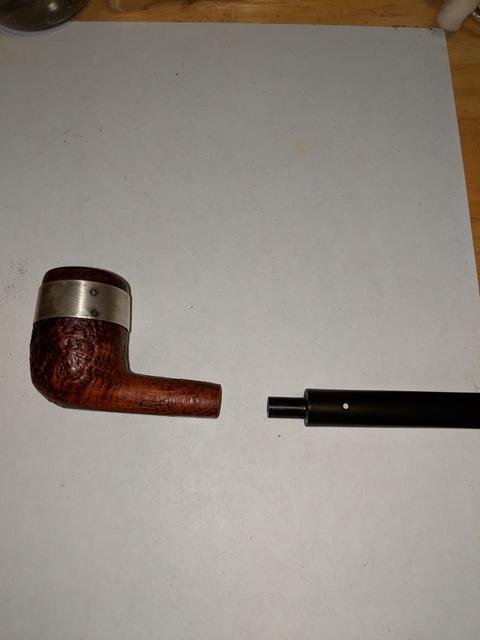 Then of course I had to remove the band around the bowl covering the small crack. Looks like it was held on using pins.
So with a tiny flat head screwdriver on my Leatherman, I dug out the tiny, tiny pins.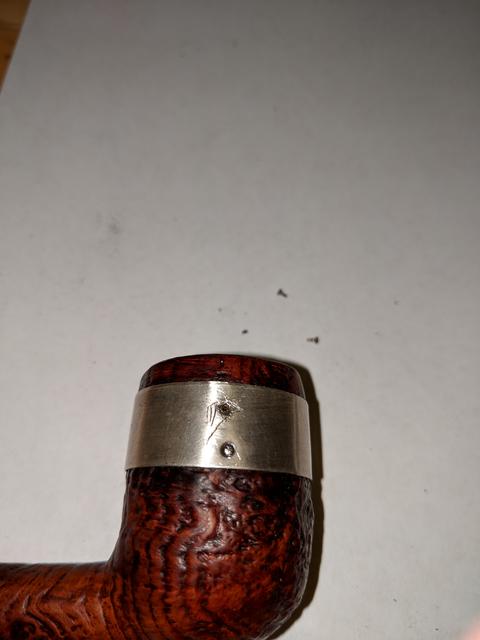 The band had been on for who knows how long, but it didn't want to come off by itself. So I used a wire cutters to get underneath it, and basically cut it off.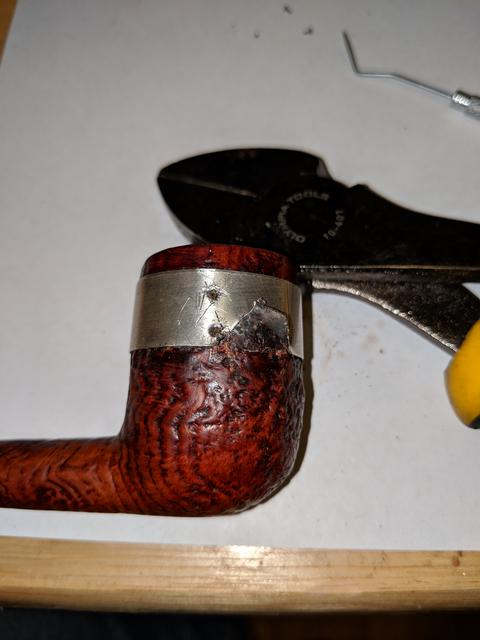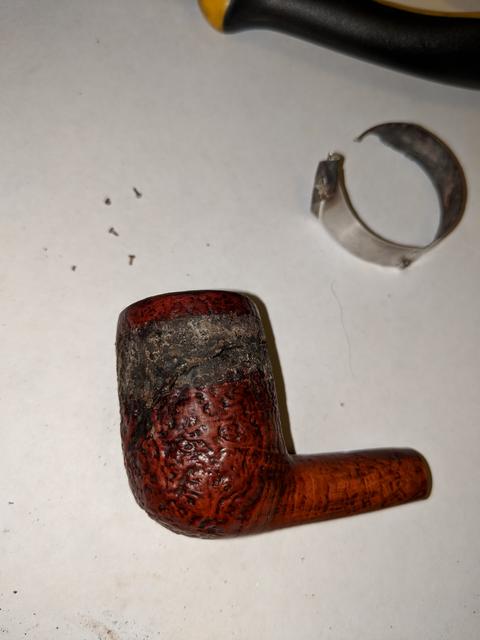 And then I got to get a closer look at the tiny crack on the front of the bowl.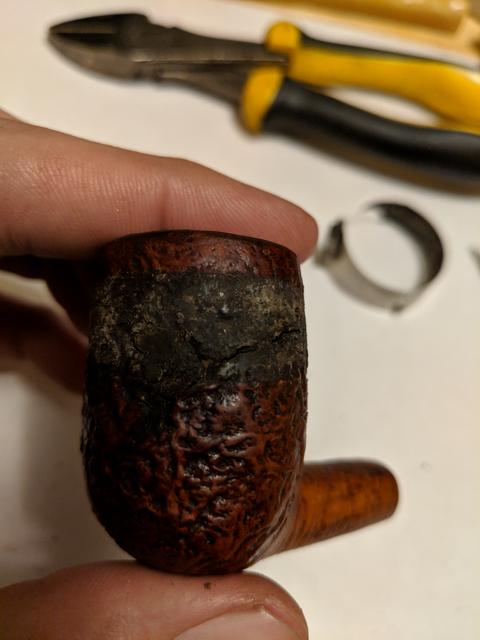 Hmm...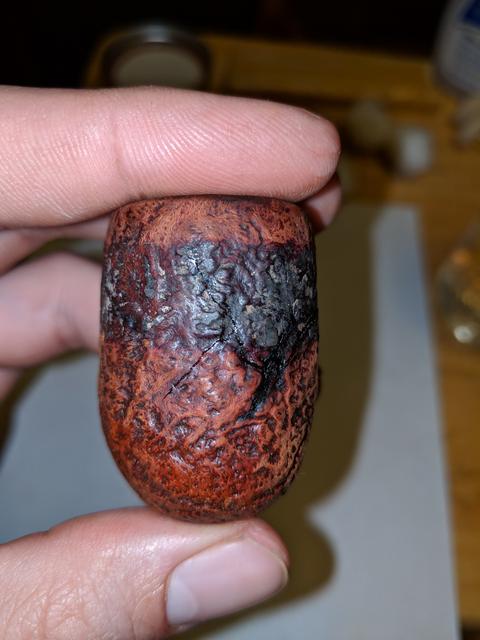 Umm...
Now I understand the reason for the huge band.
WOW
Shining a light inside the bowl, I could see it from the outside. Not Good.
So I soaked a cotton ball in alcohol, to remove more dirt and debris, and get a better look at what we have going on here.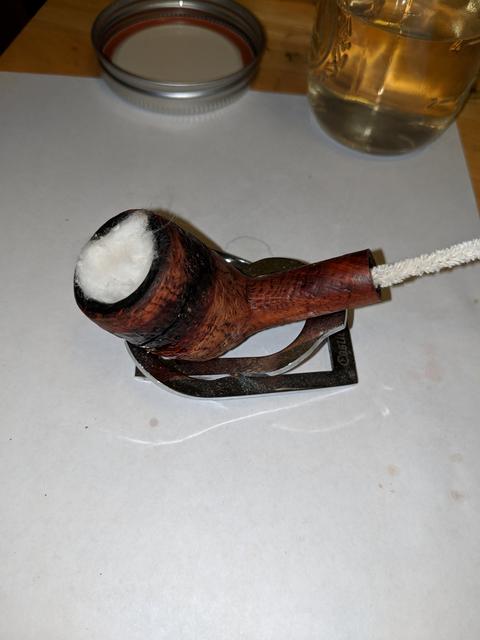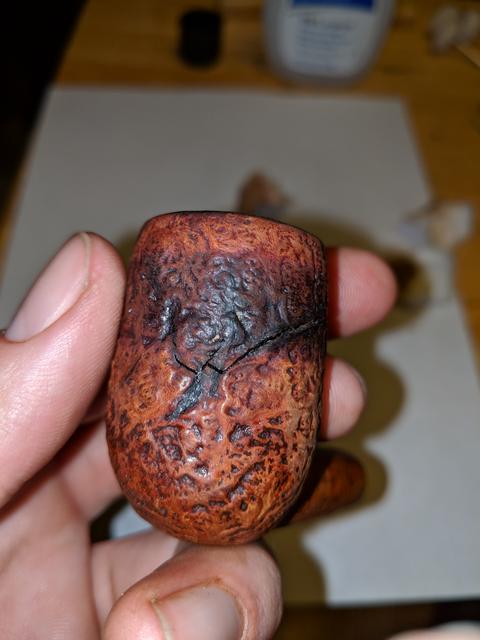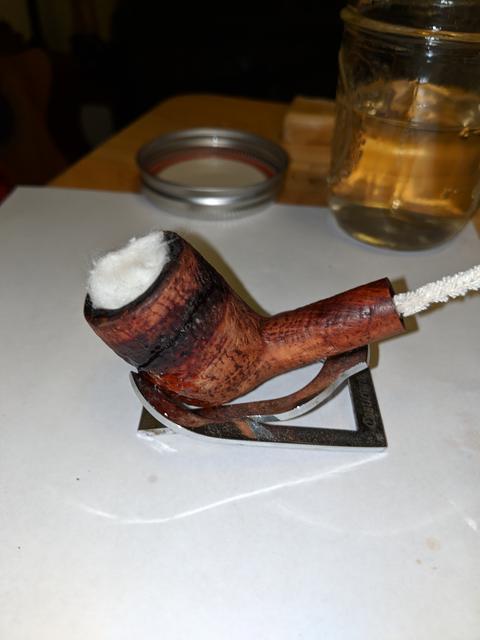 And I tryed to clean inside the crack a little as well, with a dental pick and more alcohol, and the alcohol went right through the crack.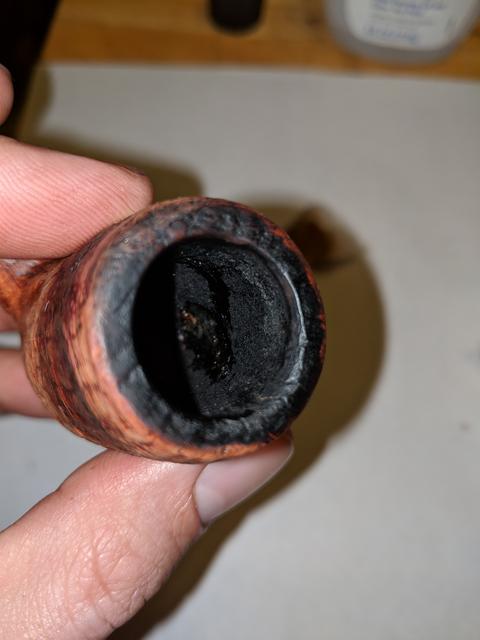 So before I even touch the inside of the bowl, I wanted to reinforce the outside. So like the last project, I packed the crack with briar dust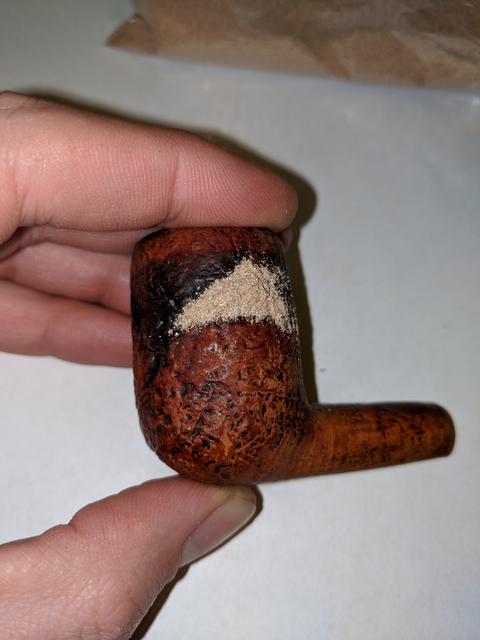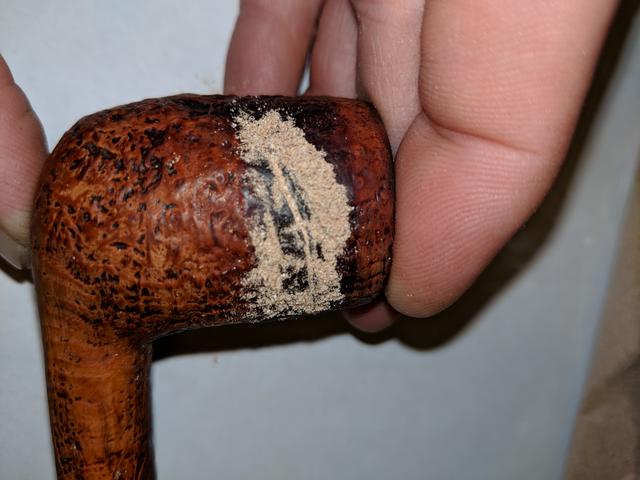 And then dripped super glue on it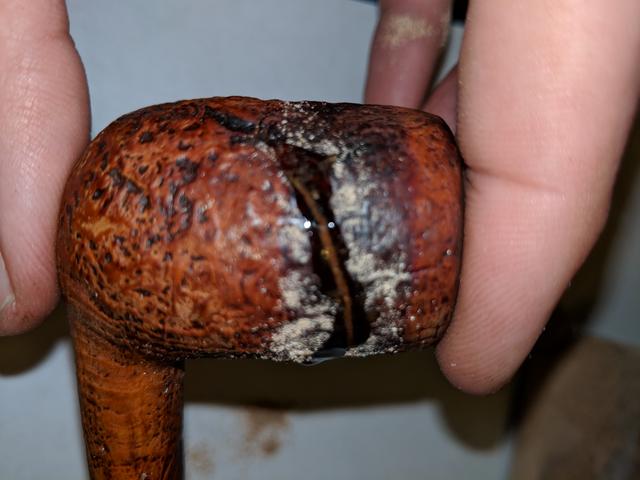 And let that harden for a couple hours. And sanded.
And I almost forgot, I had to do that to the Pin holes from the band as well.

In an attempt to blend in the patch, I decided to apply some stain onto it before doing anything else.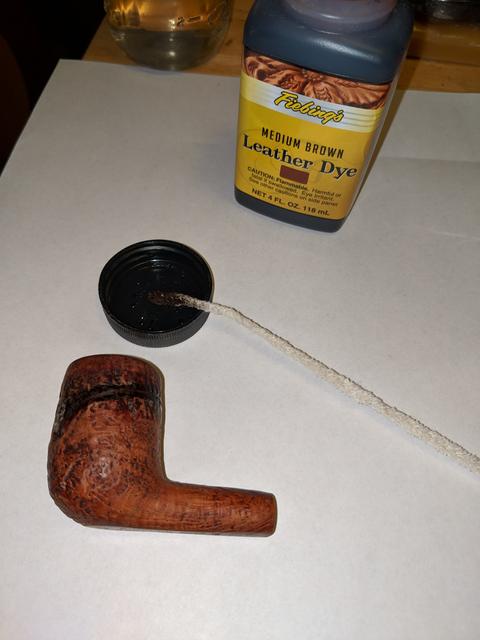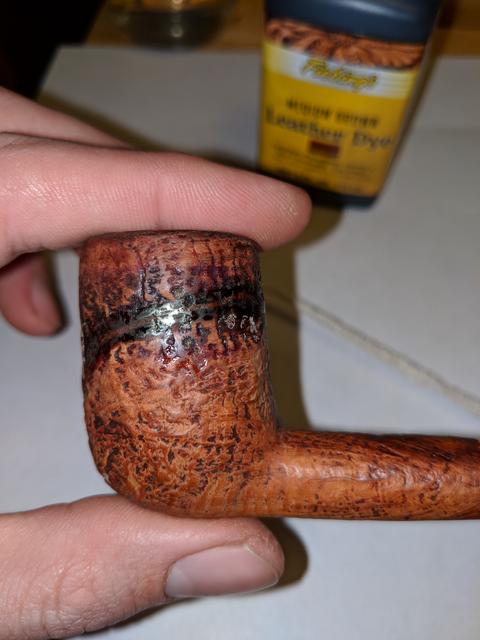 And while letting that sit, I scrubbed the inside of the shank, which wasn't that bad at all.
Then with some 180 and 220 grit sandpaper, I lightly sanded everything again, followed by some micromesh pads.
But the band seemed to permanently darken the outside of the bowl, and this is as good as I could get it.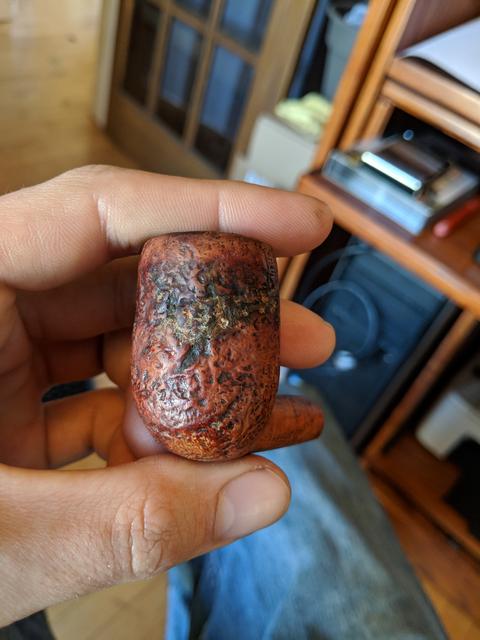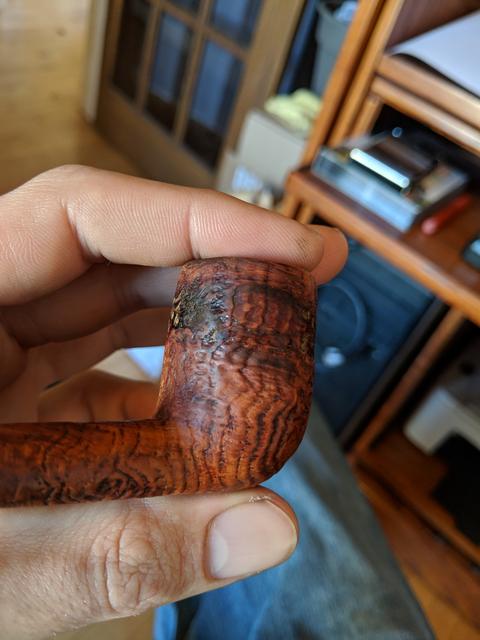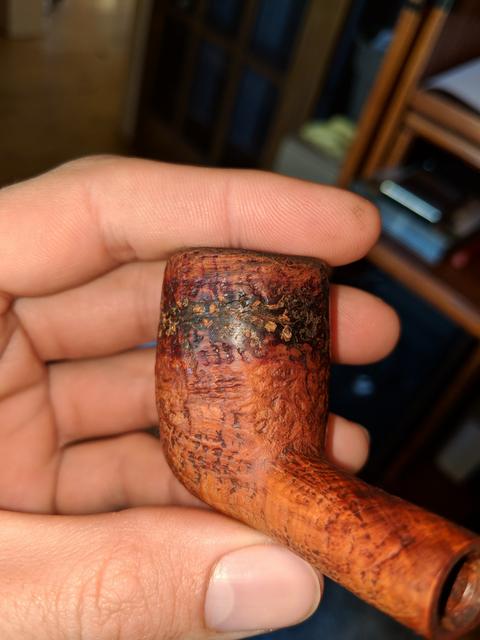 I then mixed up another batch of JB Weld to cover the cracks from the inside of the bowl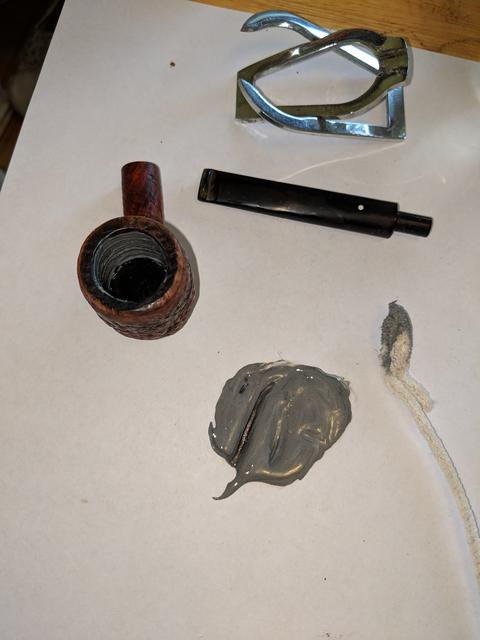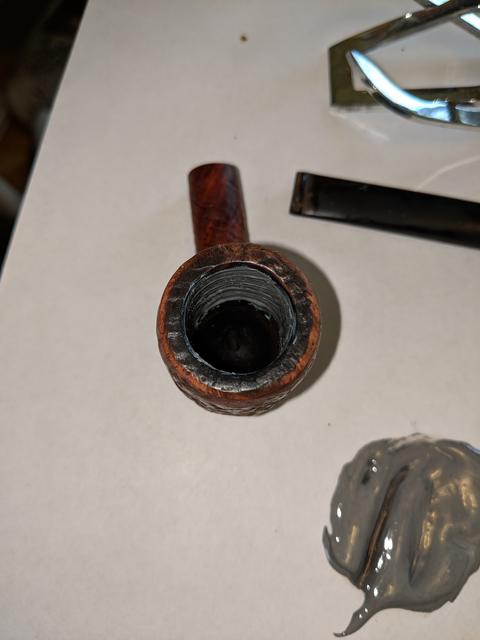 Letting that dry, I attempted to clean the rim of the pipe. I used some Murphys Oil Soap on a cotton ball, and scrubbed as hard as I could. And this is as good as I could get it.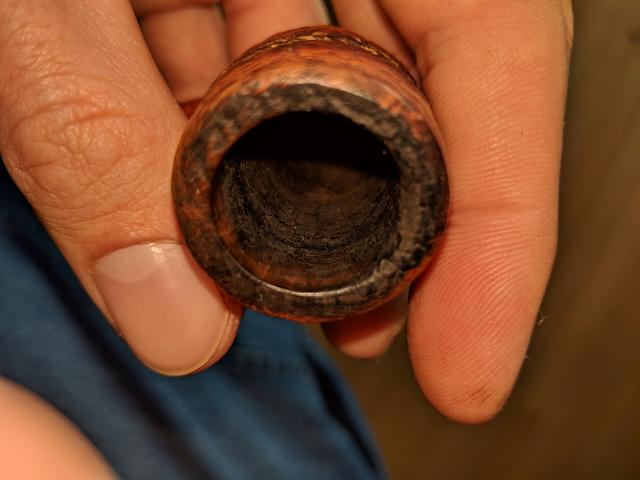 I need to find a better way, Because I really don't want to have to top it. But I will if that's what It takes.
And now I wait for the JB Weld to dry.
"I don't know half of you half as well as I should like, and I like less than half of you half as well as you deserve."