I grabbed two more pipes from my all time favorite carver. Both are a little outside my wheelhouse, but his pipes consistently smoke fantastic and I really love his stem and bit work. I'm smoking the Apple as I type and the Horn will be smoked tonight. I'm a clencher and the Apple is performing flawlessly. The Horn is a little big for that so it'll wait until i'm sipping some bourbon and just chillin out.
Up first is the Horn. It weighs 70 grams and is 5.7 inches long with a Black Cherry Finish and a Cumberland stem. The plateau is super cool. This pipe is way outside my comfort zone but it looks so good I jumped.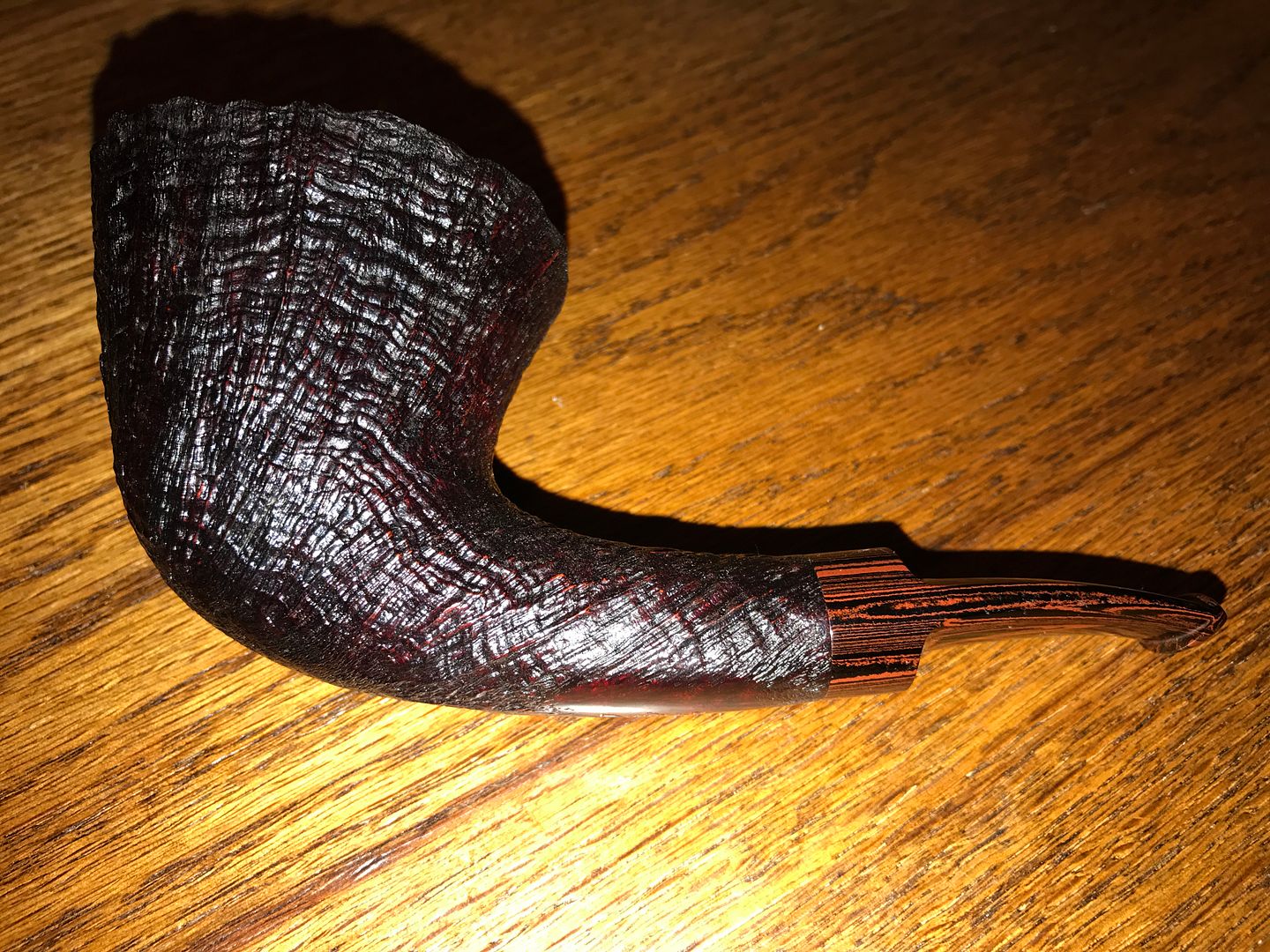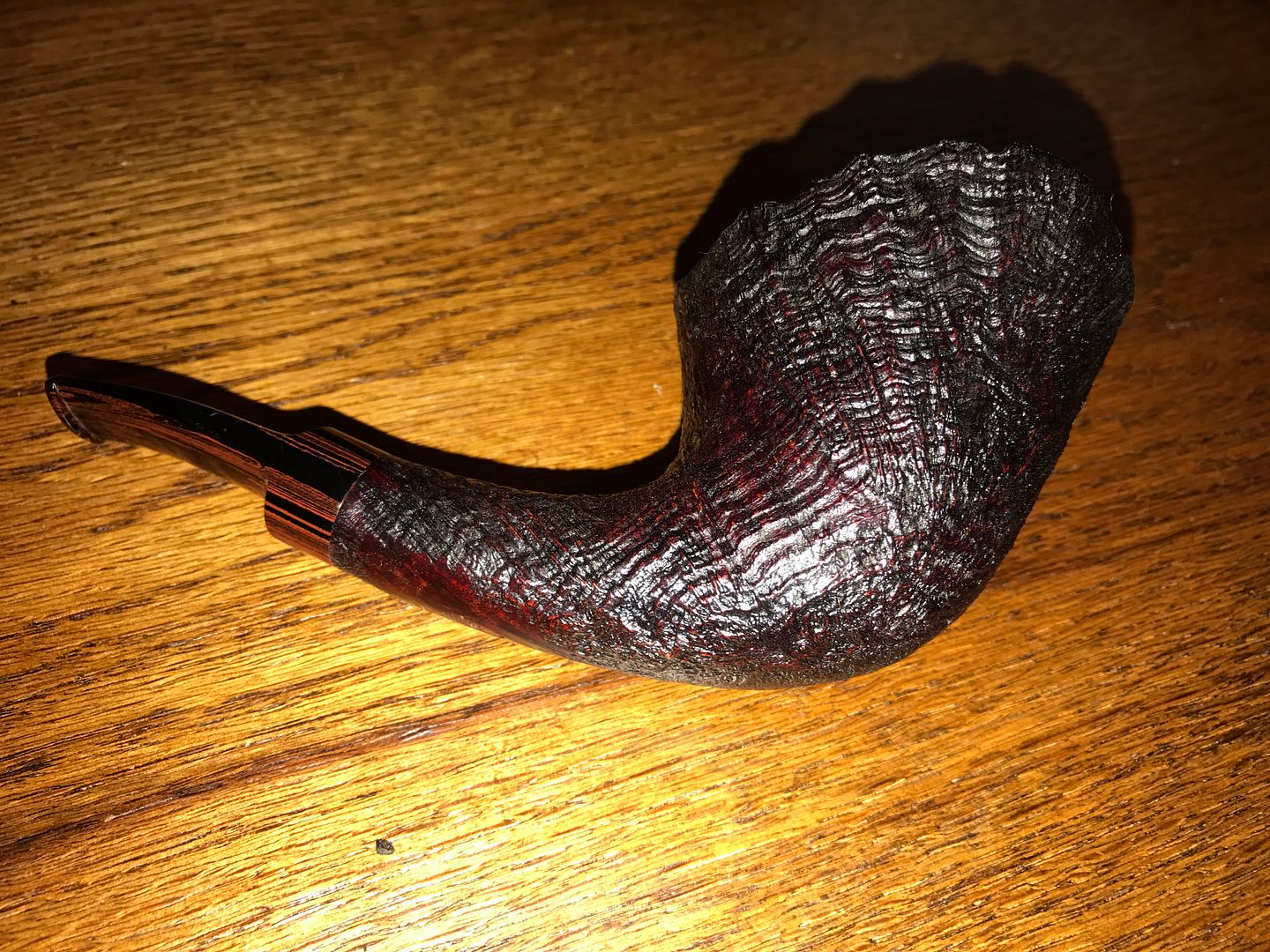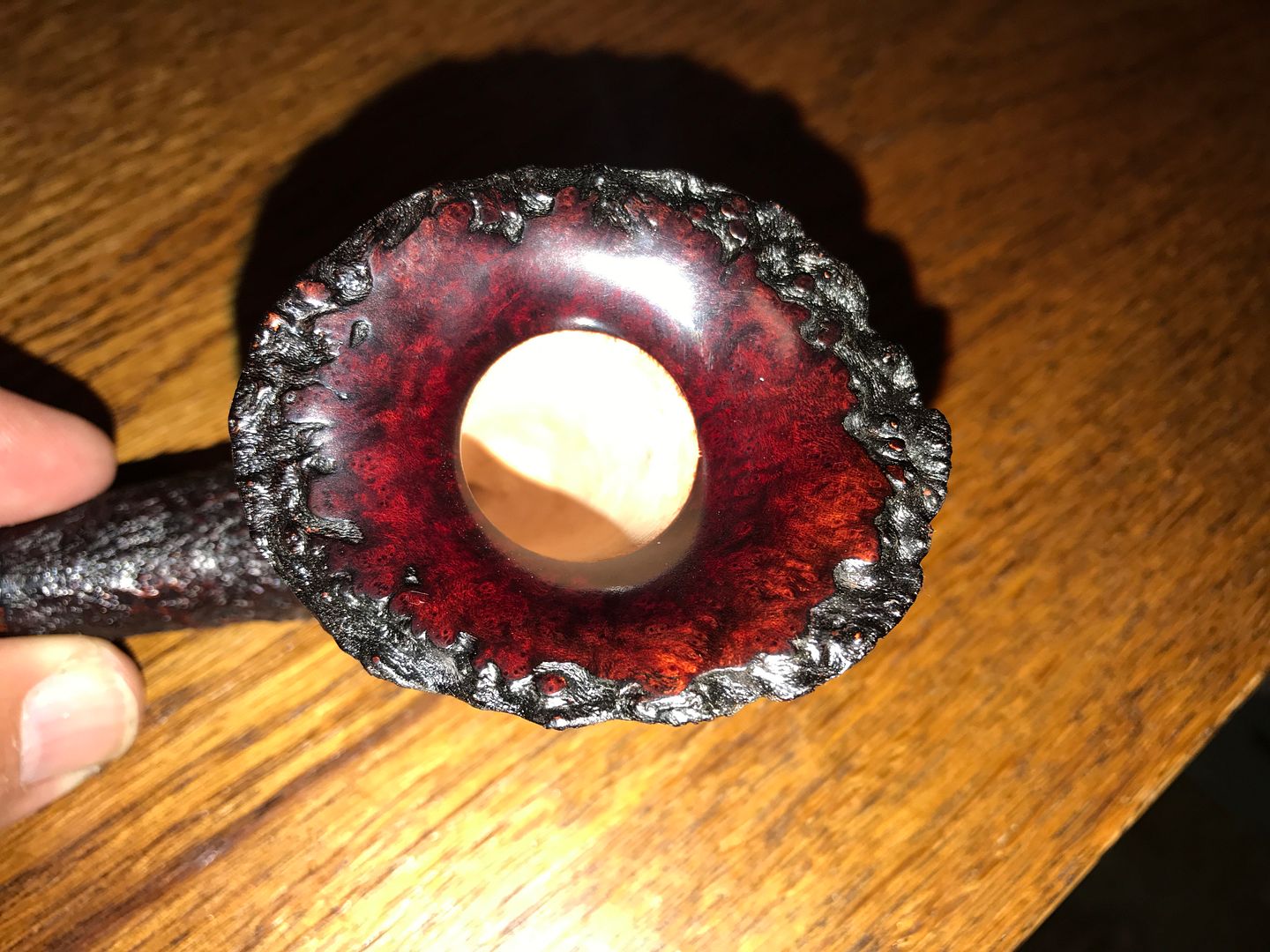 The next pipe (I'm currently smoking FVF in it) is 1/4 Bent Apple Nose-warmer. This is nice sized too, but lighter. It is 40 grams and 4.5 inches long with a Antique Red finish and Cumberland stem. It hangs perfectly in my jaw.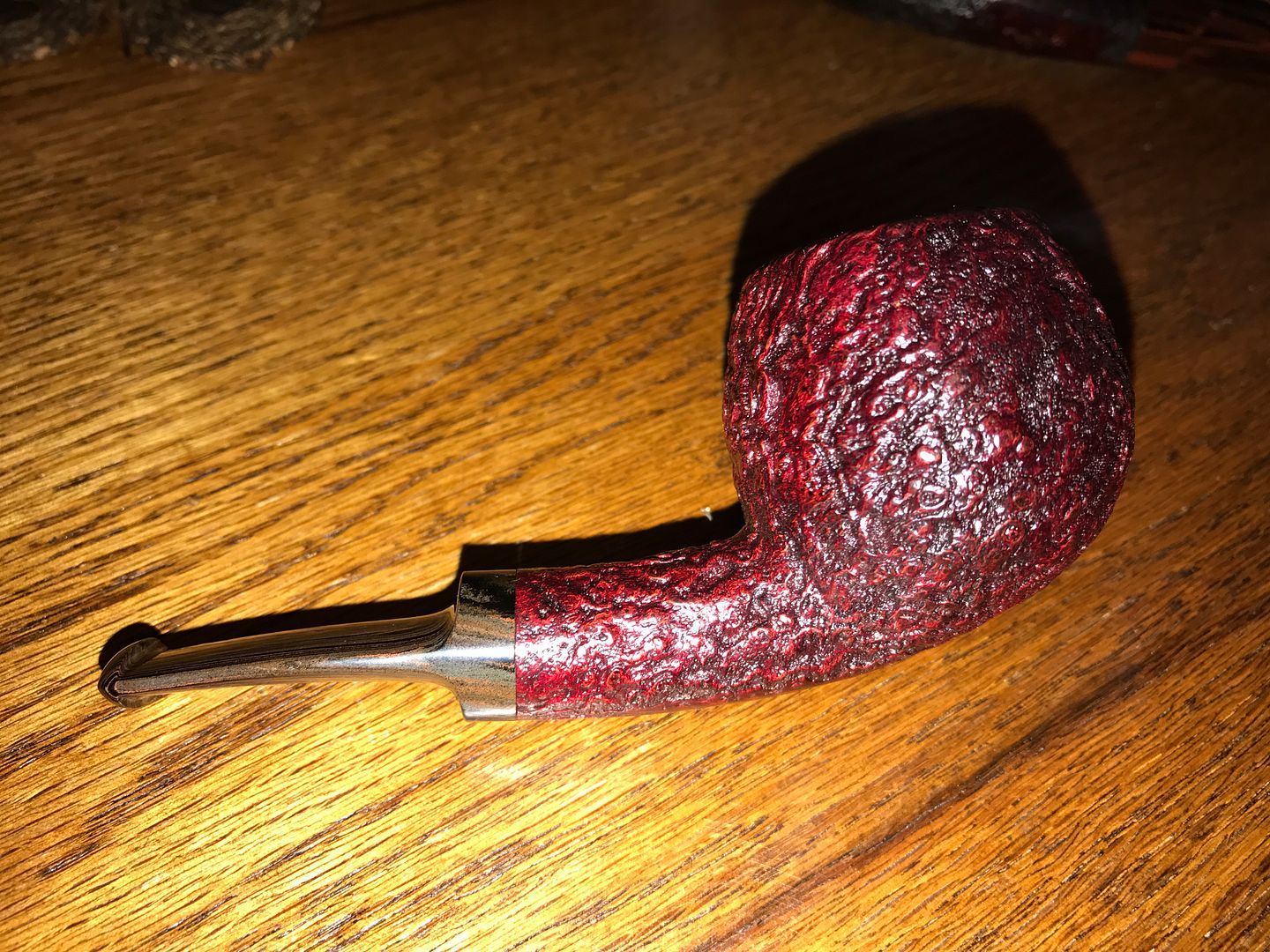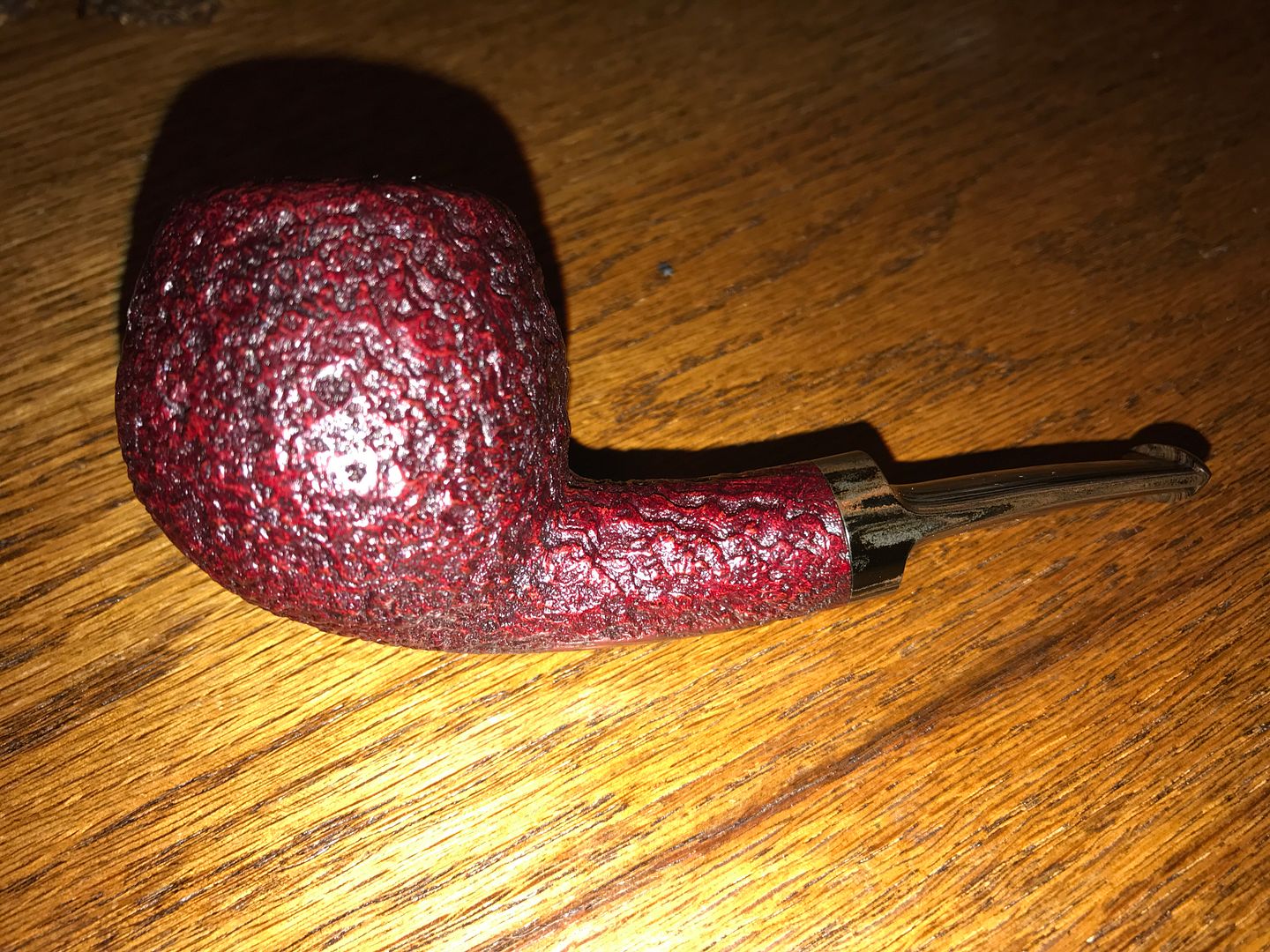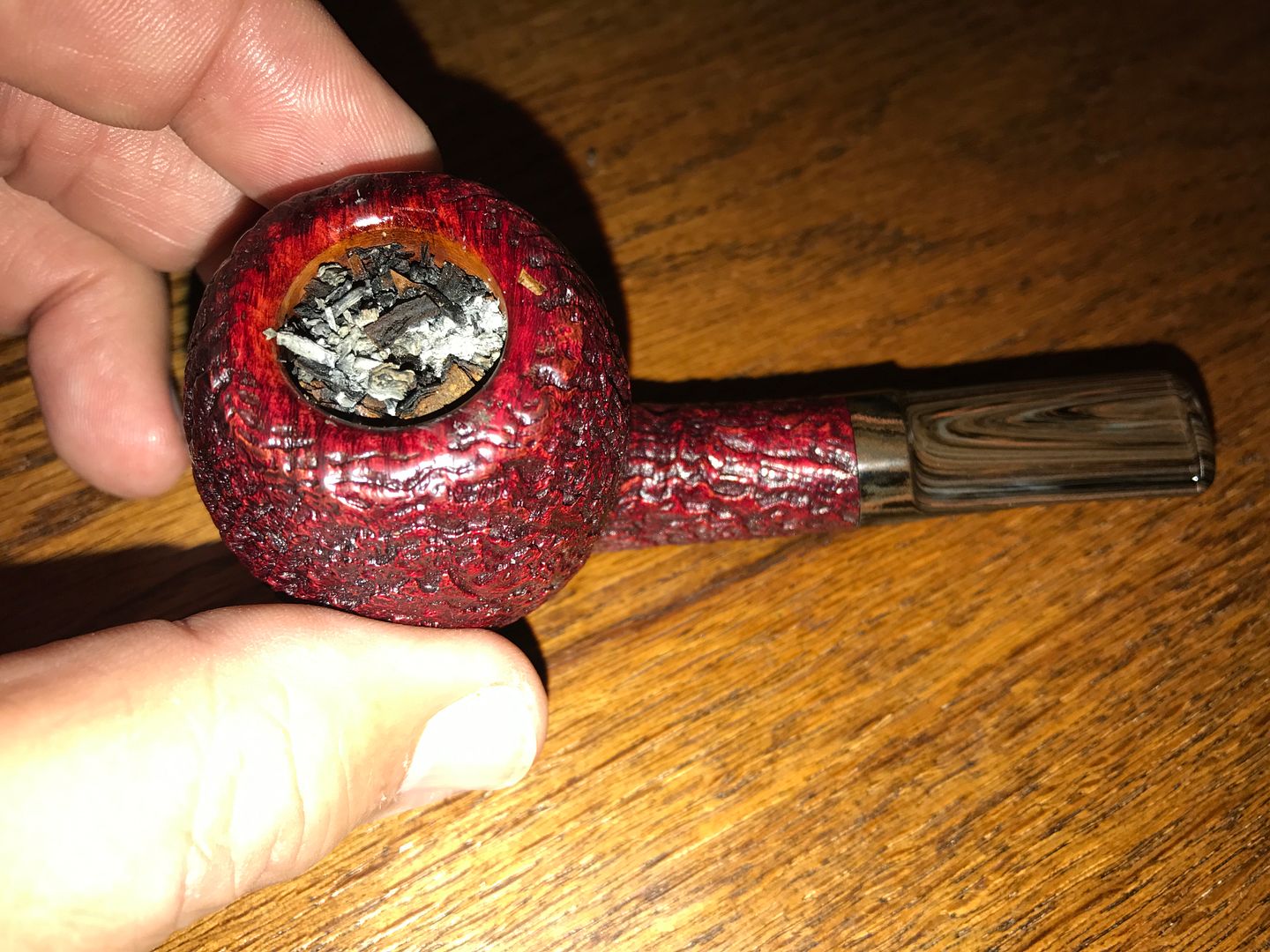 Do yourselves a favor and get one from this carver...you will not regret it!!