My local antique store came through for me this Christmas and had these four estate pipes. From top to bottom:
Ropp Canadian
Astley's Tudor Rose (My favorite of the four)
Yello Bole Ventura (NOS)
GBD Legacy
Those were six bucks each.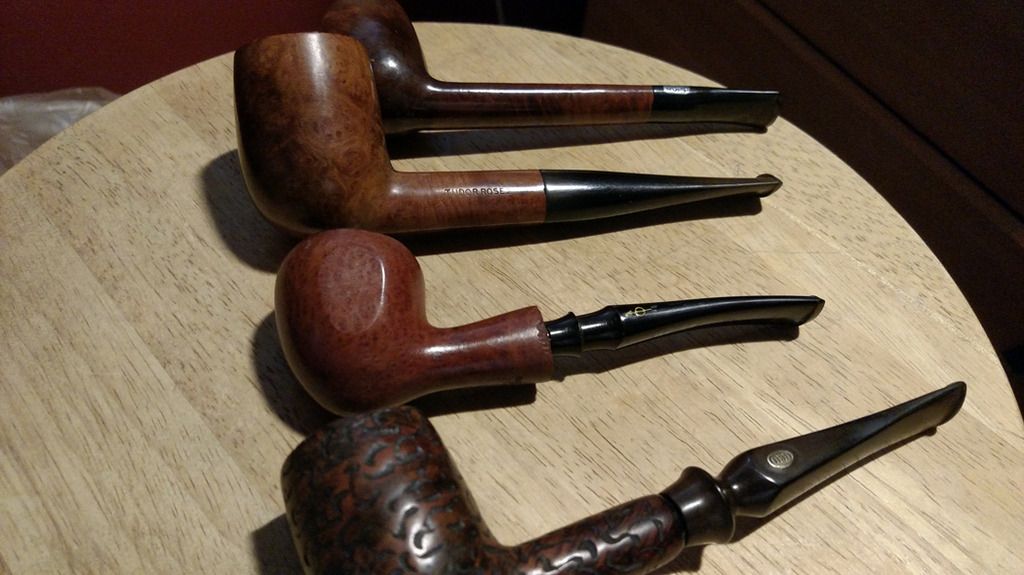 Even ebay favored me this week with one of my favorite makes, This old Tom Howard:
That pipe is 6 1/2 inches long. Came with it's original removable stinger too.
Now if I can just shake this nasty cold I'll got out the shop and enjoy them!