So I'll start with a mild experience. I picked up this genod at this past years Chicago show.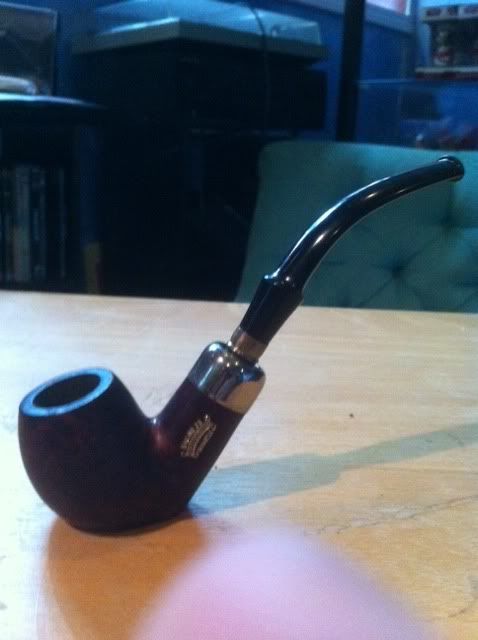 There was an old price sticker inside the bowl, but because I really liked the look and feel of the pipe, I sort of over looked this and planned on just peeling the thing off. Unfortunately this was a pipe he'd had around for some time, and the darned sticker would NOT come off, even w/ some help from my pocket knife. So i eventually took some Bacardi 151 and soaked the damn thing hoping it'd come off. And much of it did, except it left behind something pink. I'm not sure if this was glue residue or ink residue, but I'm sure neither one must have been very good for my health. Regardless, after many attempts to remove all the residue, I committed to just smoking the thing and it tasted friggen awful!. The 151 actually gave a bit of rum-sweetness, but whatever the pink shit was just overloaded a bitter acid that i knew was probably killing me. It took a good 6-7 bowls to wash that out of there......now it's a great pipe tho!
And now for a far worse story, that happened to a friend of mine. He bought his new pipe (not sure if it was new new or estate) and foolishly sort of bought it on a whim. Picked it up, and said I'll take it. And then even more foolishly didn't run any cleaners threw the thing or take it apart before packing. (If you're new to this here's come the big LESSON LEARNED moment....)As he started smoking he kept getting large black ash in his mouth, which we all found very odd. He also complained about how bad it was tasting, even though we were all smoking the same blend and the rest of us were enjoying greatly. So finally, after about 3 or 4 minutes of this, he decided to take the mouth piece off.....and out come running the surviving ants inside!!!!