I've just received a Peterson I bought off ebay last week, a sterling silver 80s.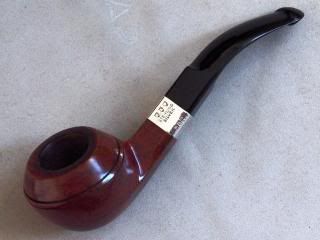 A little bit of birds eye on both sides of the bowl
This is a special pipe as it has a hallmark from 1978 which just happens to be my birth year. I know Petersons where a little bit casual with hallmarked bands but so what, to me it's a 1978 pipe. I'm going to wait till my birthday before I fire her up for the first time.