Well I guess I should have known better.
This fall I put some Early Morning Pipe in a sealed jar like this;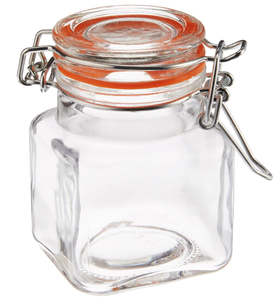 I also put some Christmas Cheer in a similar jar. Not to age them in there per se, but to prevent them from drying out before I could enjoy them again. Cut to Saturday. Weather is nice and mild. Time to get down the Christmas lights with the help of the aforementioned EMP in a Missouri Meerschaum. The taste was, well, flat. It just tasted like smoke for the most part. It was also considerably drier than fresh leaf from the tin. I chalk it up to having a pipe while working and not taking my time like I usually do.
Today I have a little time to myself and pack my Brigham with Christmas Cheer. That's flat too. It certainly doesn't have that sweet kiss on the lips when you first light it.
I think my cheap jars didn't adequately seal my tobaccos. I should have just got these;
https://images-na.ssl-images-amazon.com/images/I/81KjztTEifL._SL1500_.jpg
Just wanted to share, moral is to not cheap out on your jars.