There was a thread named, "show us your GBD's" --->
Fourm here
and I was gonna post mine. I got it all cleaned and polished and then this happened!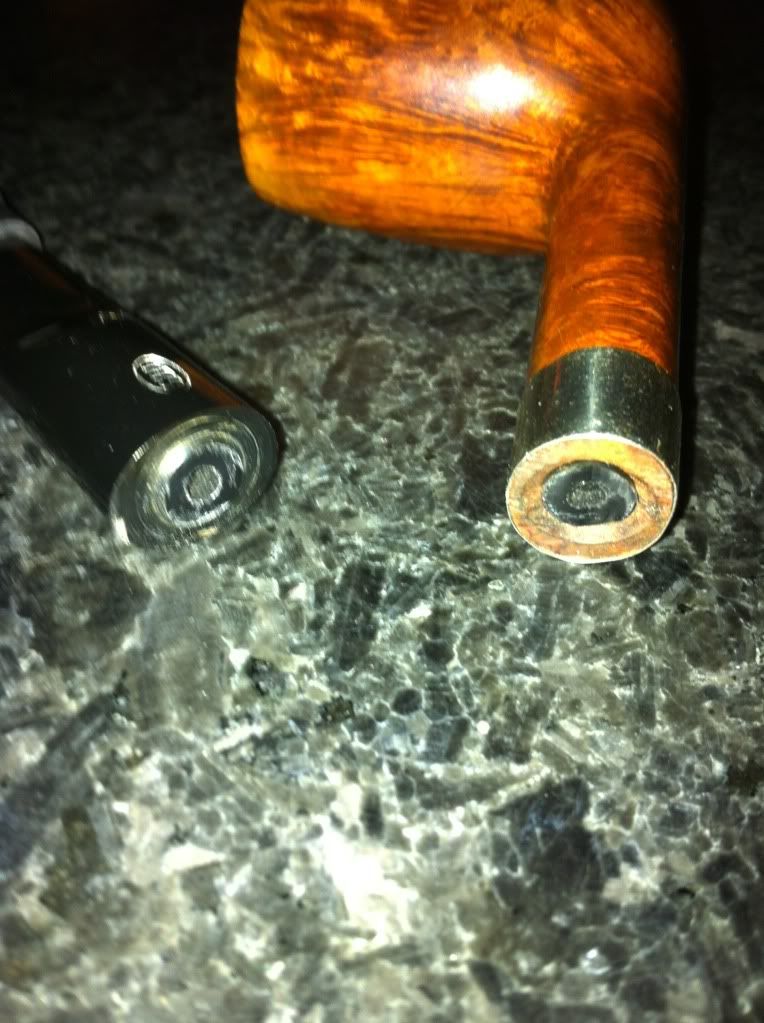 It's a Pinner Giant and was a great smoker.
My first thought was...Oh SH!T, 2nd thought, get the crazy glue, then it sunk in that I can't use crazy glue...
Does anyone know if there is something I can buy at a hardware store to fix this, Or would I have to send it to a professional?