For the last few days, I've had to keep my dog, Scamp, by my side all day. He's had issues lately, blindness, eating issues, and lately he has had a bad limp and hasn't wanted to walk at all. This morning the vet gave us a choice... amputate his leg, which at his age and sensitive constitution would most likely speed up his demise, or just making him as comfortable as possible for as long as he wants to stay in this world with us. It's been tough. We have to feed him by hand and carry him out to the yard to do his business. But, he still wags his tail when he sees us, so Intake that as a sign of encouragement.
He has always been such a great and obedient dog. Here he is picking out a new pipe at The Briary..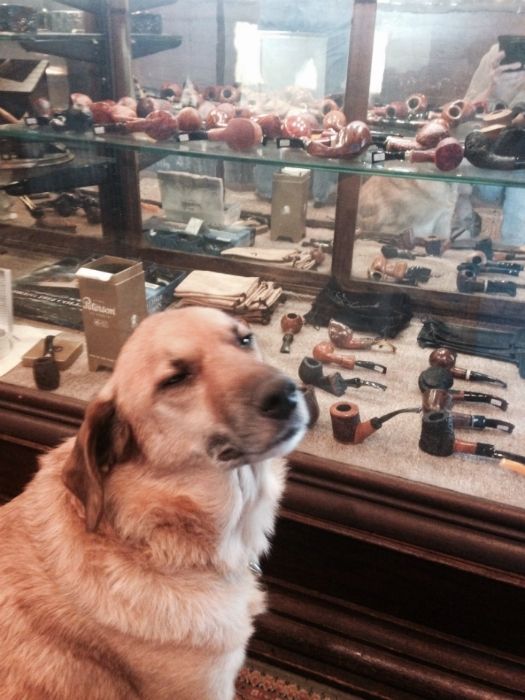 Anyways, we are most likely just going to make him as comfortable as possible. For the kids, I hope he stays with us throughout the holidays.
But, tough choices, nonetheless.