I am one of the pipe smokers who also enjoys Cigars. However, I went to a private out of state Undergraduate school, worked as a substitute music teacher for 18 months, and am now getting a Graduate degree at a private school in Chicago, with only maybe 4-6 gigs a months....SO - cigars don't happen often. I instead smoke these: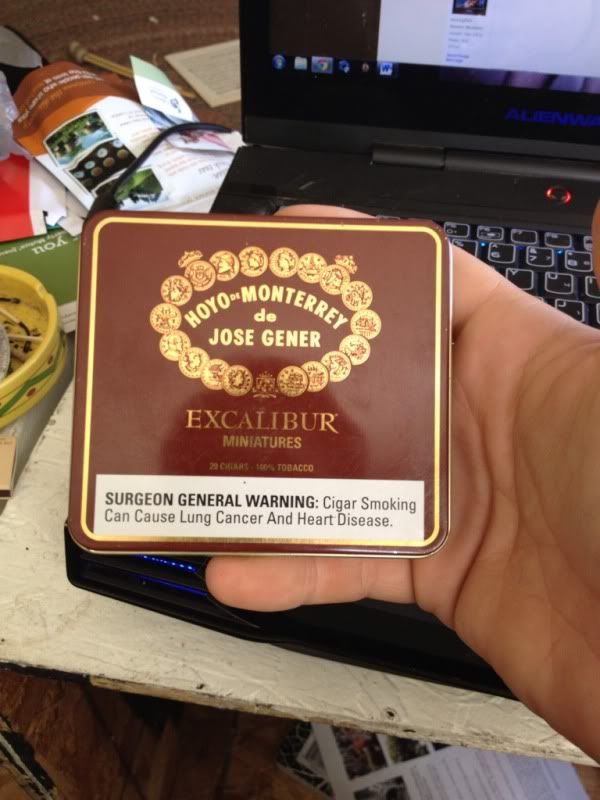 Here's an idea of how big they are. They are good BTW. Not as creamy and oily as a big maduro wrapped full sized, but still enough of that spicy cigar flavor to hold me over from time to time.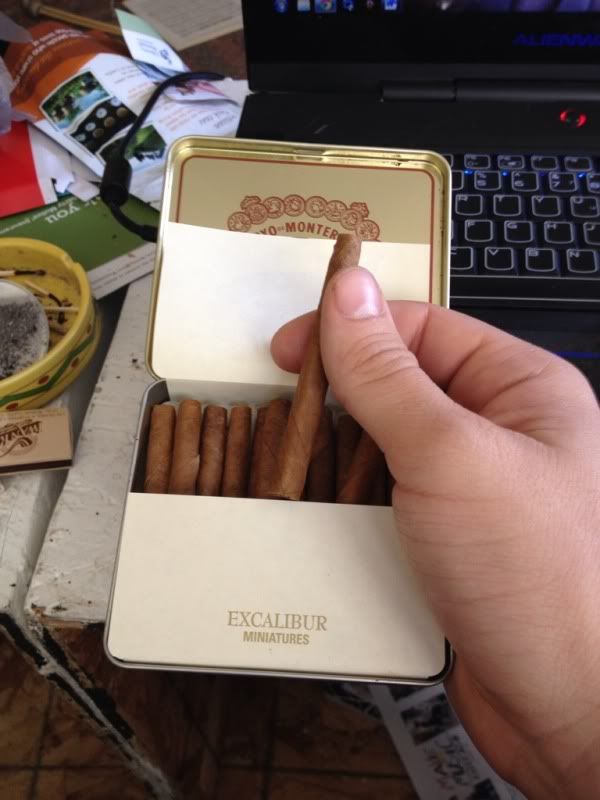 Anyway, I've been looking for a tobacco pouch that I like, and that's easy to toss in a jacket pocket for sometime. Finally I realized I had tons of these empty tins lying around, and Voila!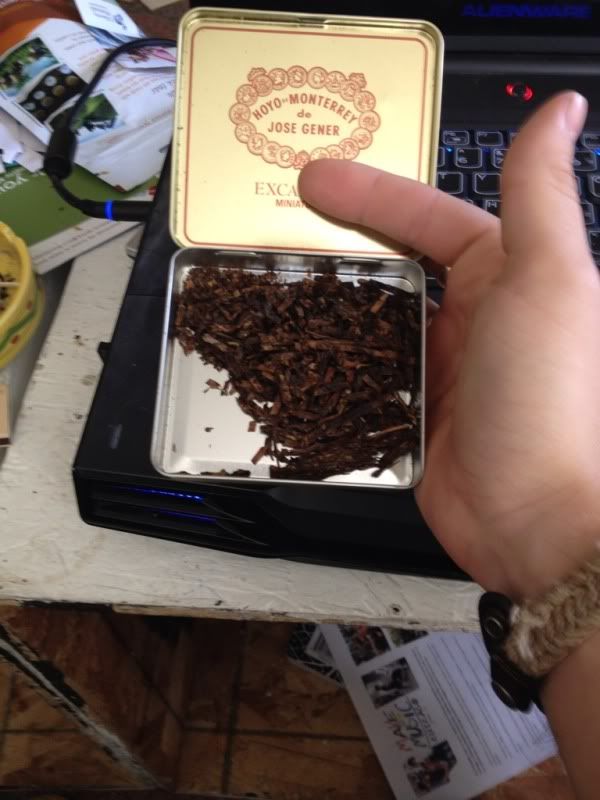 That's Key Largo BTW, the tins been open for awhile so there aren't any full flakes left, but it's still super delicious. :
fy: