I picked up a Comoy Blue Riband off the Bay some time back that was beaten up to hell and gone. I'd always wanted a BR and knew that I'd never be able to afford one that was mint, NOS or being brokered by one of the more reputable estate resellers. I had to find one that was a dead man walking and then bring it back to life.
This is what an 85 buck bid can get you.


Like I said, this burner was rough and had seen many better days. But, I still saw something in it that made me reach for my wallet.
Obviously, I smoke estates. I smoke pipes that were previously enjoyed by the dearly departed and that has given me some beautiful hunks of briar that I would never, ever think twice about buying new but were purchased for pennies on the dollar. Most I'll scrub and wale away on myself, but I realized early on that this reclamation was beyond me.
That decision brought me to our inhouse Dr. Grabow expert and talented bench man, ejames. Ed had already repaired one of my favorite DGs and I've admired his woodworking skills for quite some time. He looked over the pix I sent him, recommended a scope of work and I let him know that I couldn't wait for him to start.
Here's what I received in the mail today.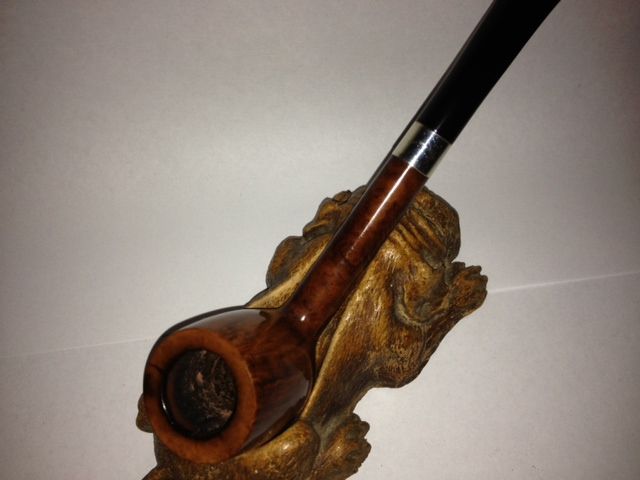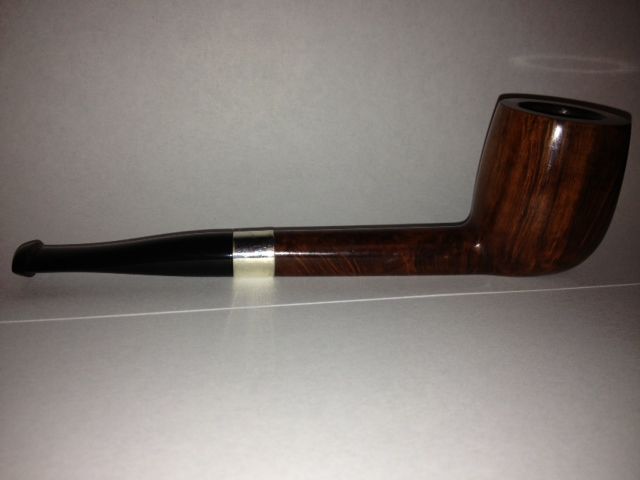 Folks, I couldn't be happier.
This Comoy Blue Riband has issues. There are dents & dings, a new bit and Ed topped the rim uncovering a small crack in the bowl rim. It might last a week or it might last a hundred years. I'll take it one day at a time and enjoy each and every bowl I'm gifted.
Thank you, Ed.
Fnord