I really enjoy Cased Pipes. Most of mine are Meerschaums, but I also have some Briar Pipes. There is something about these pipes that sing to me. Most of them are from the late 1800's and the early 1900's but there are a few from later. I smoke them all. None are just tucked away and for show.
The first is my latest acquisition. A 1902 OxBlood Meer with Amber Stem and Silver Furniture.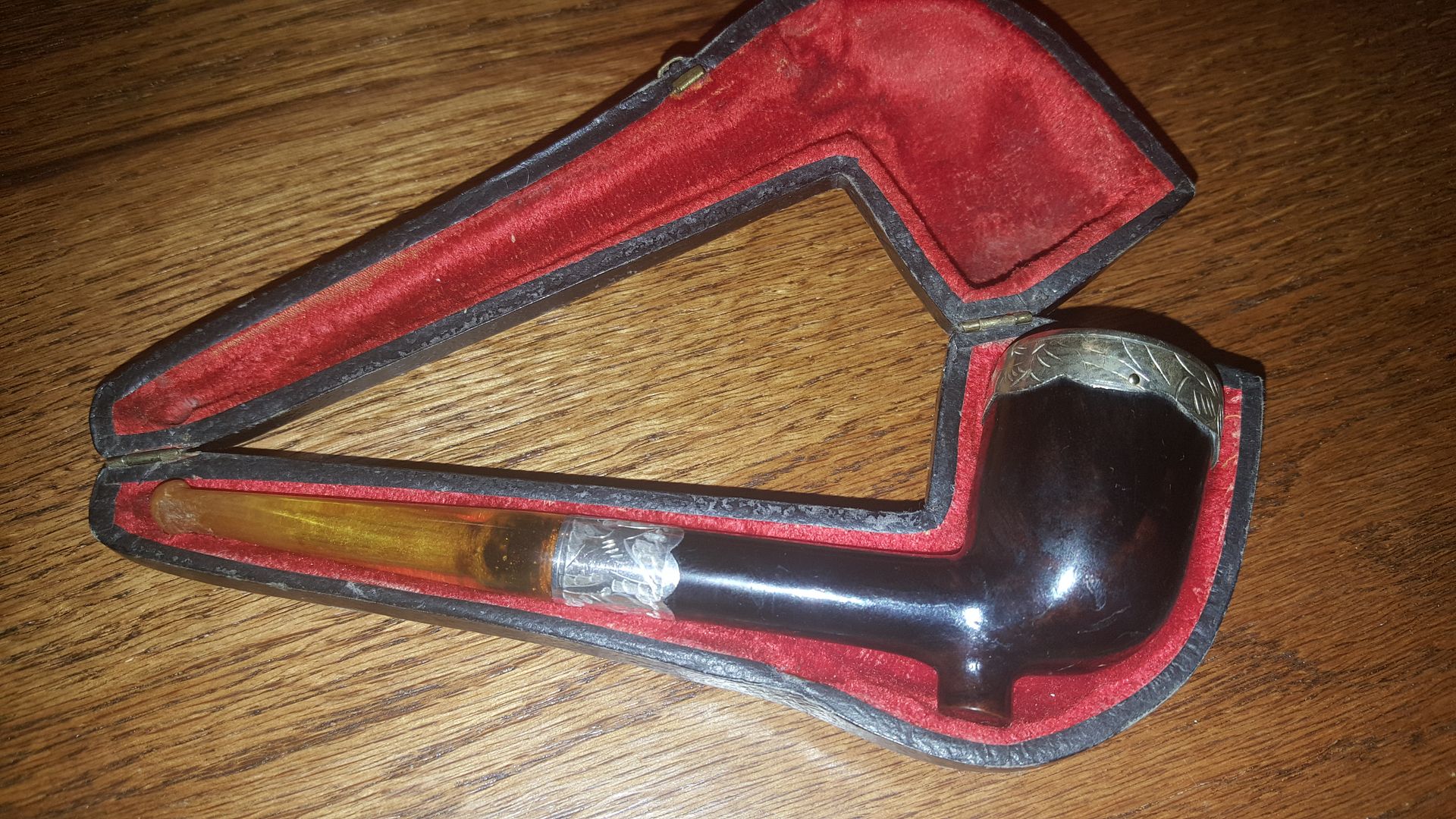 An early 1900's Panel Style Meerschaum Redmanol Stem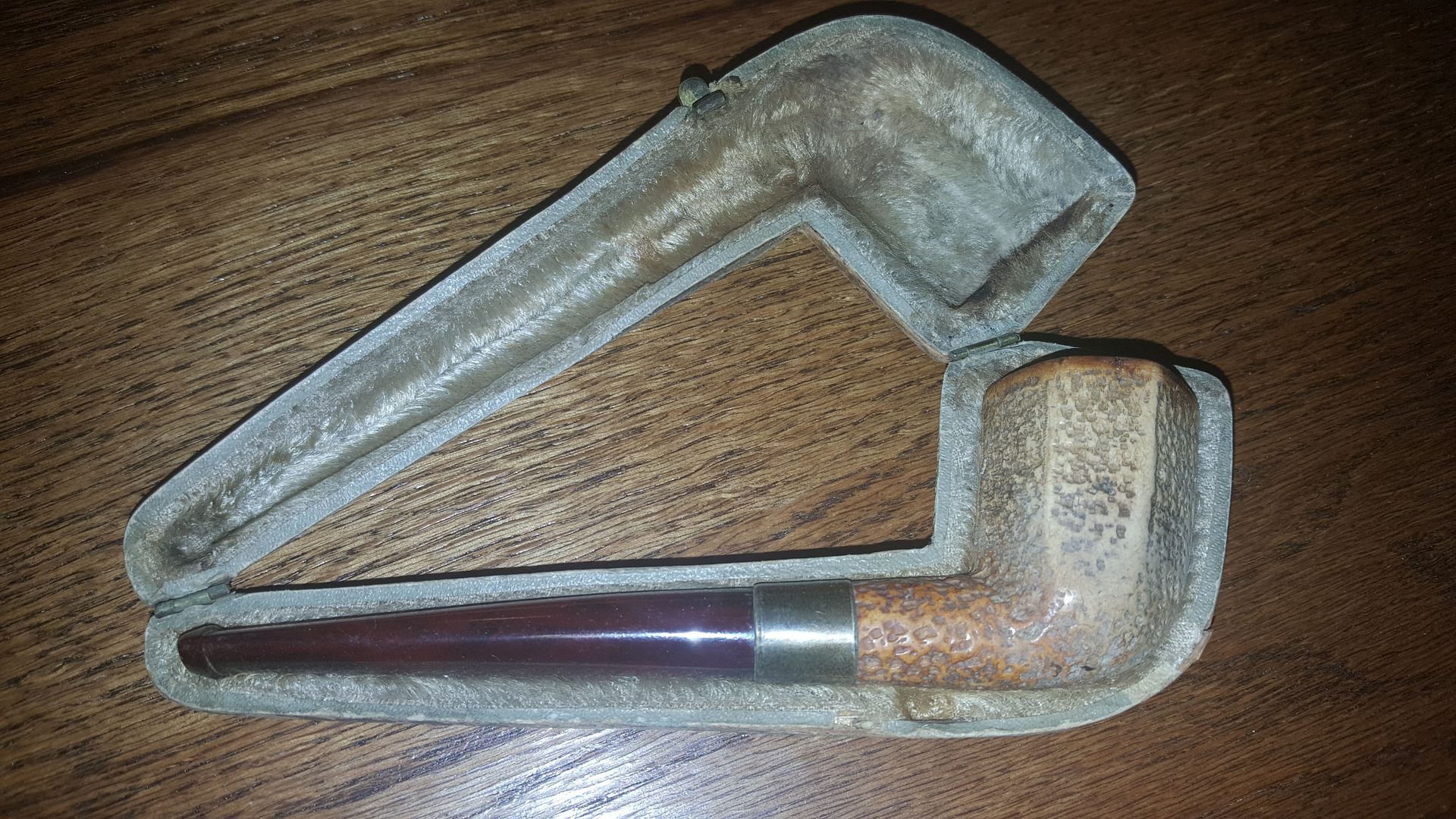 This is a footed Meer Cutty with Faux Carved Bamboo Shank and Amberine Stem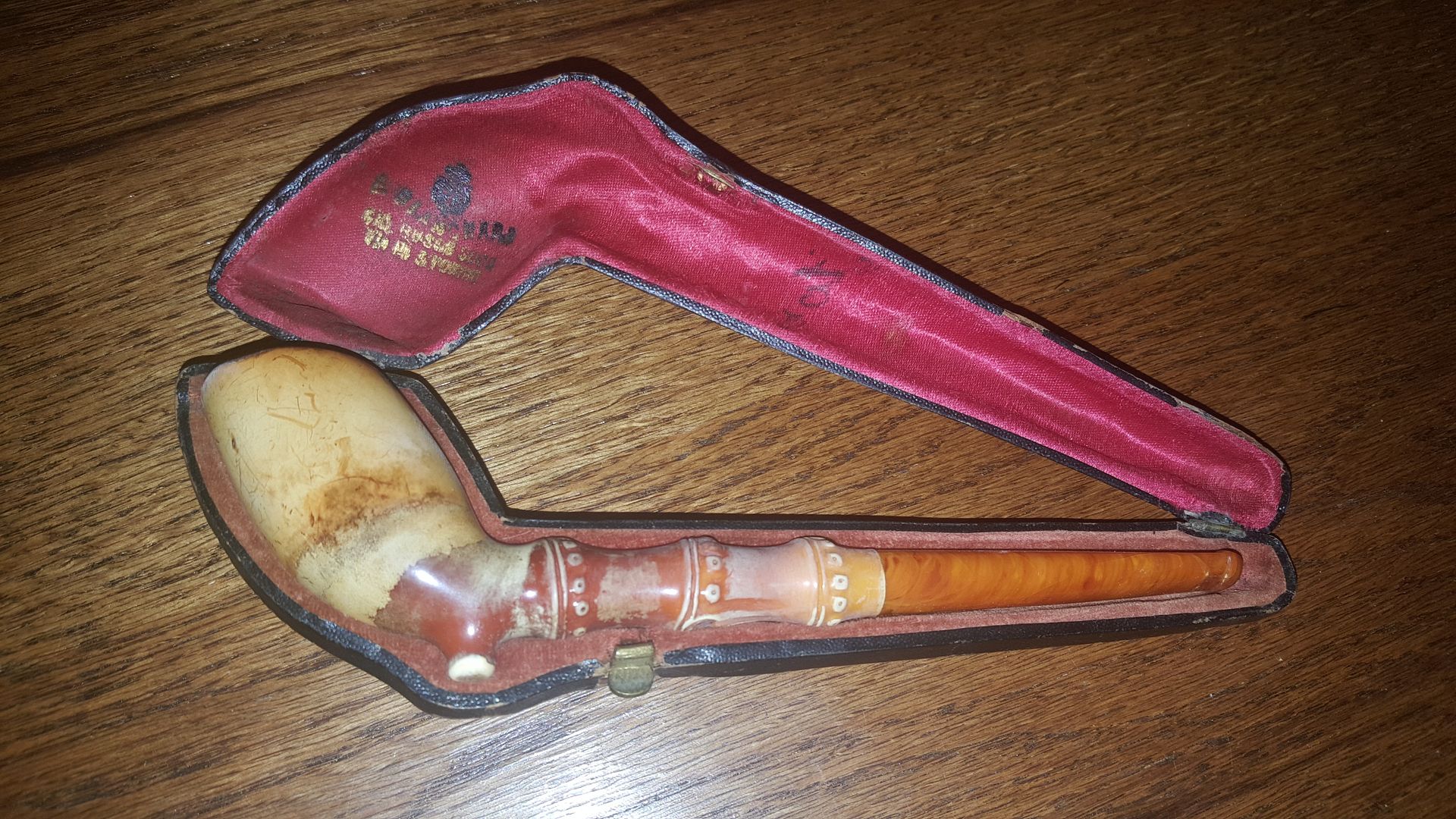 Early 1900's Brighton Briar with Redmanol Stem (restored)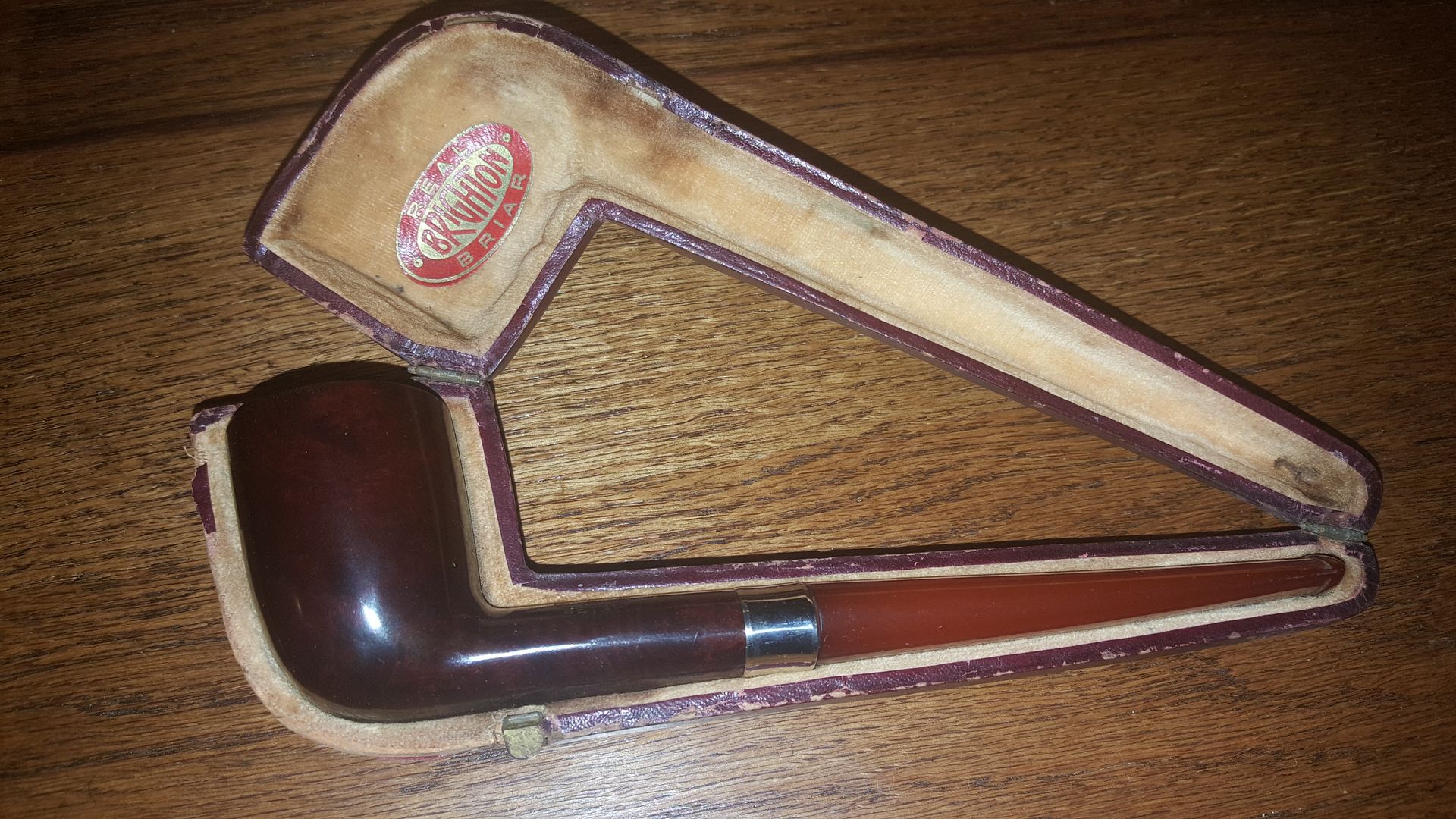 Early 1900's Meer with Amber Stem
1898 C&M Crown Pipe Briar with Amber Stem and Silver (restored)
C.P.F. Best Make Bulldog with Amber Stem (restored)
An old L.H.E. Yacht Shaped Meer with replacement Stem. Smoked Hard.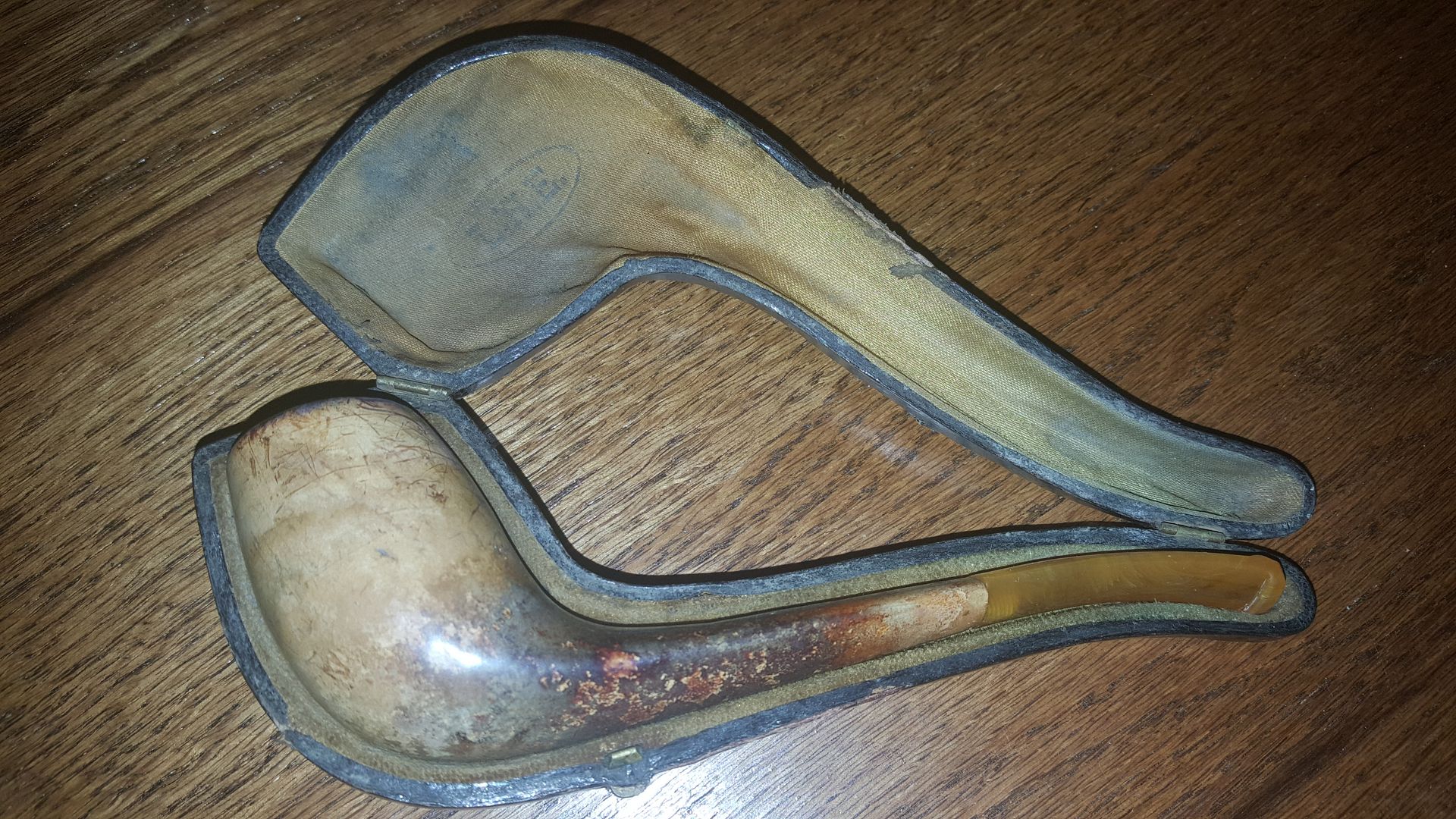 This is a very special Kaywoodie Meer for various reasons. I purchased it from Mr. Can (the late, great Tony Soderman), its a 1938 Belge, the only year Kaywoodie offered that shape and it's my late father's birthyear.
This is an 1888 Meer with Amber stem. It's the perfect size for plugs, bars, ropes and any other High Nic baccy.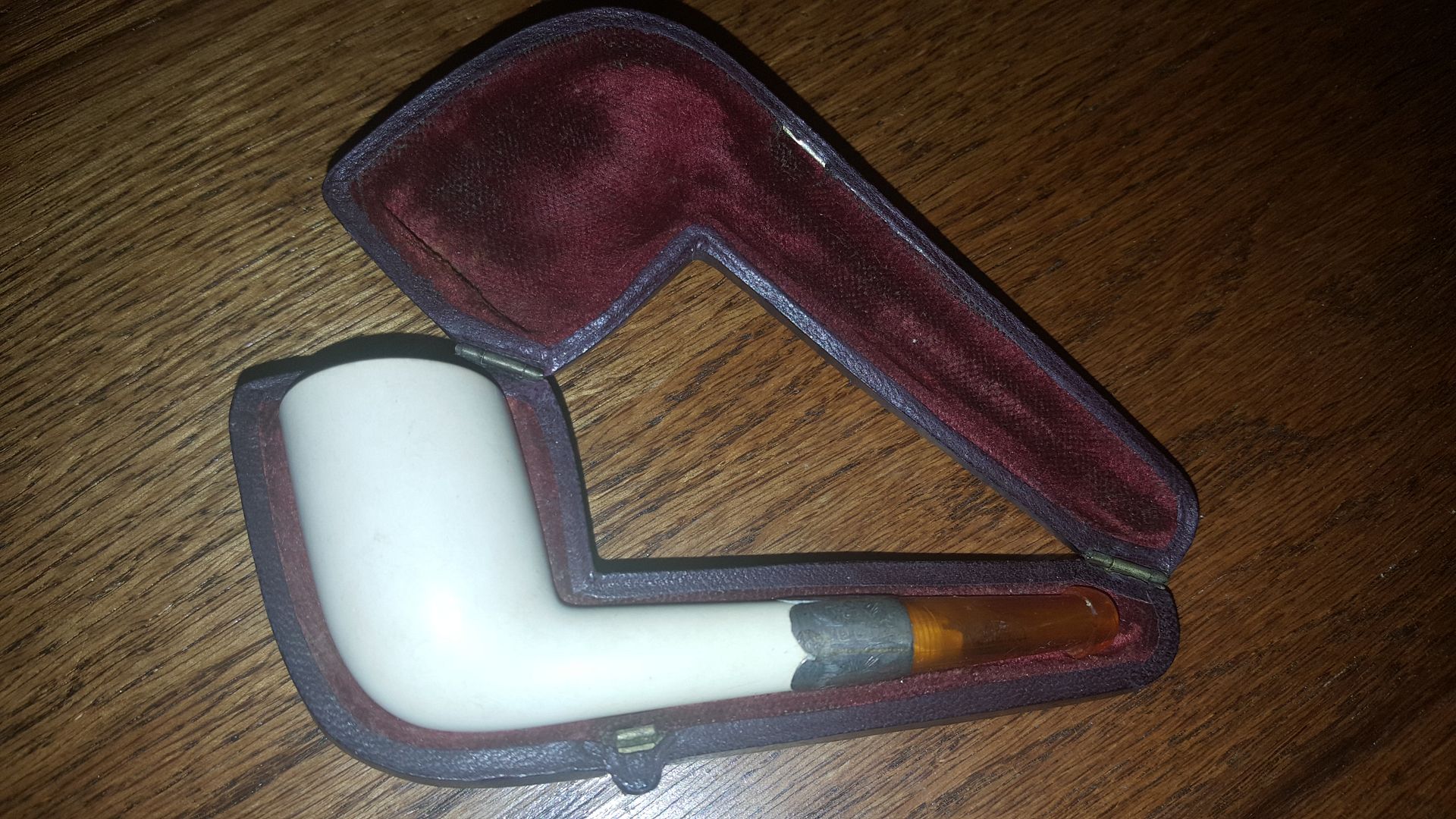 This is a Devil Anse Style Meer with Amber Stem. Daily smoker.....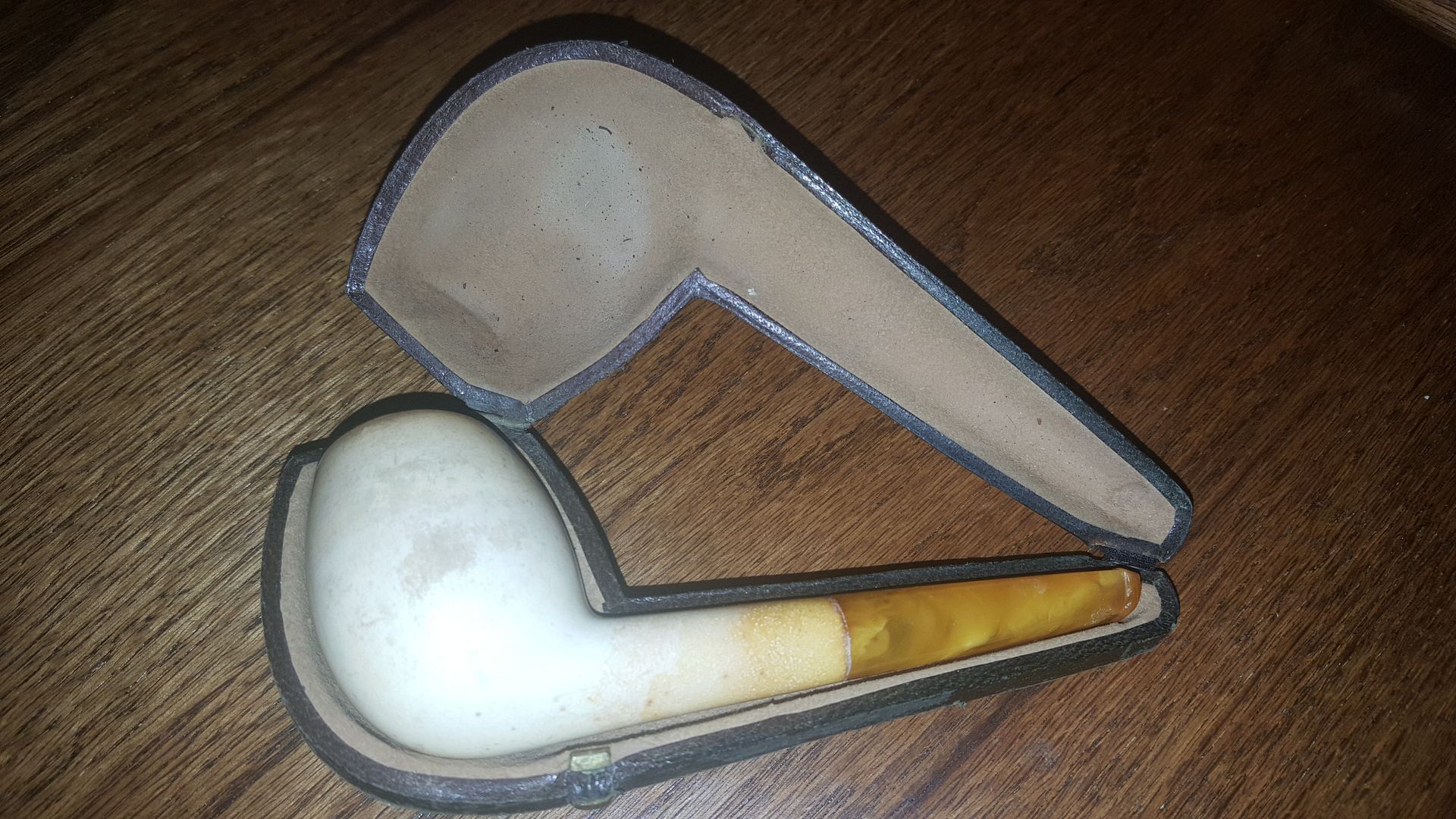 Kaywoodie Colt Meer from the 1950's. Great little pipe.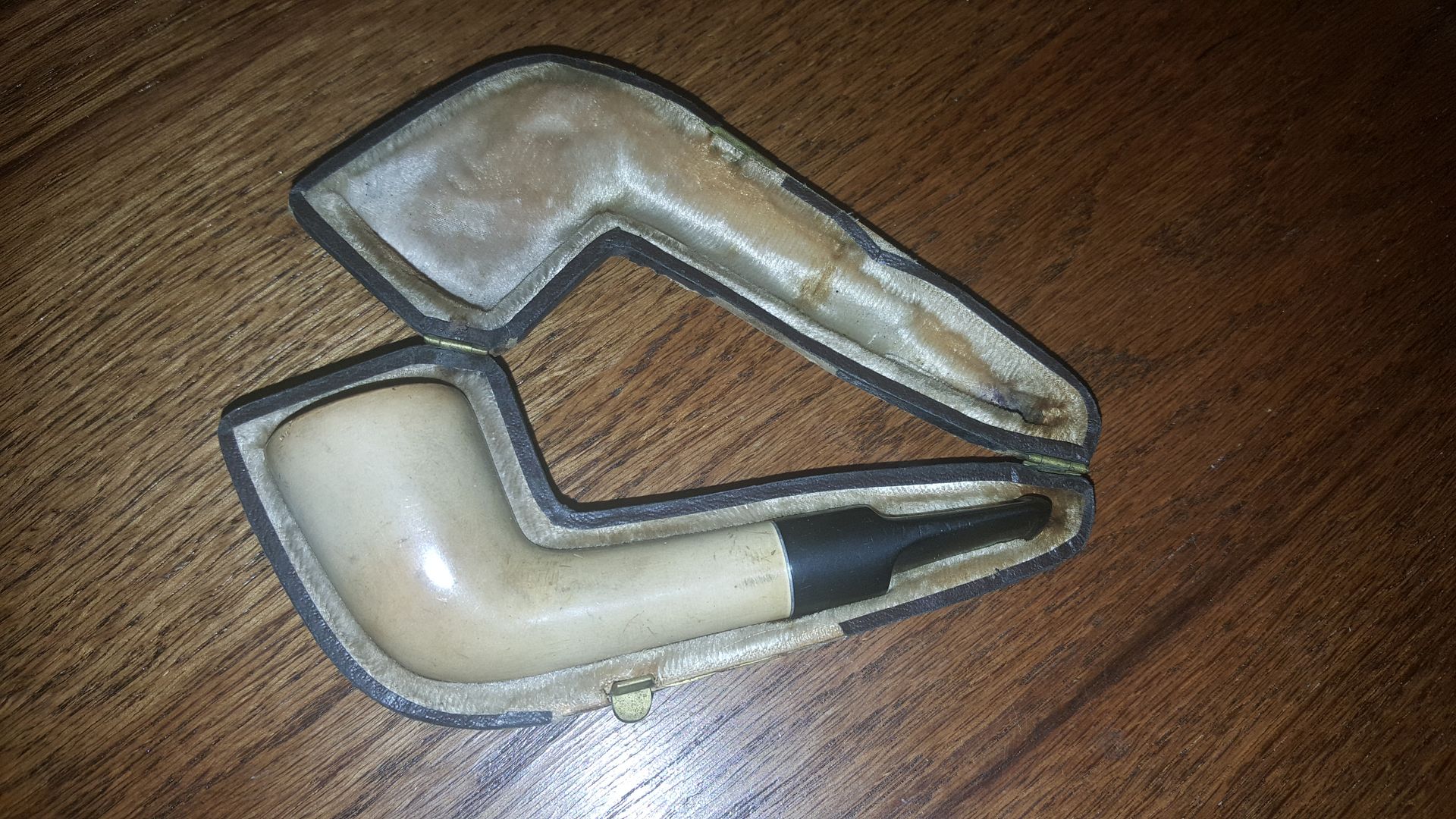 Meer with redmanol replacement stem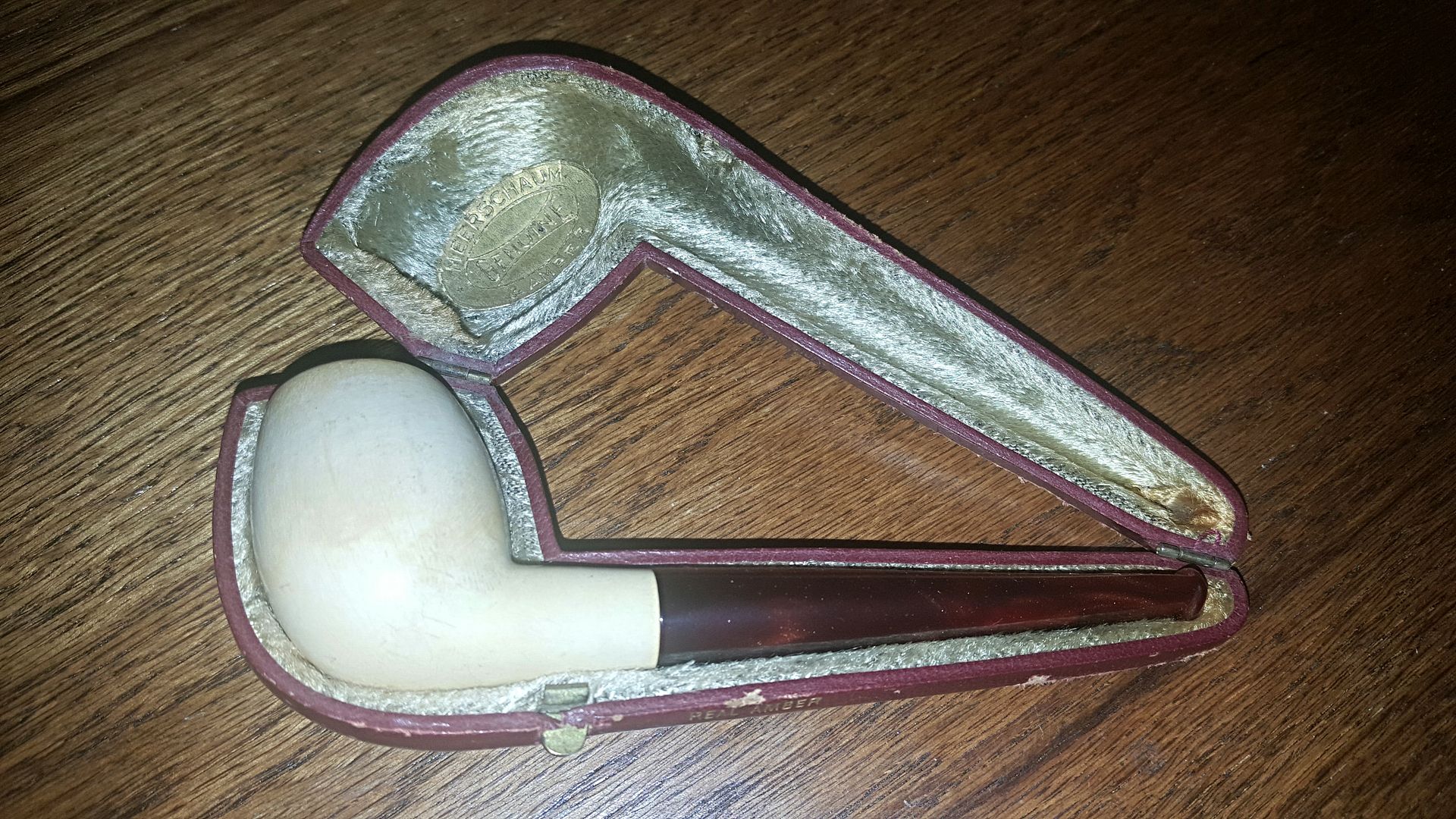 A late 1800's early 1900's Horn Shaped Meer with replacement stem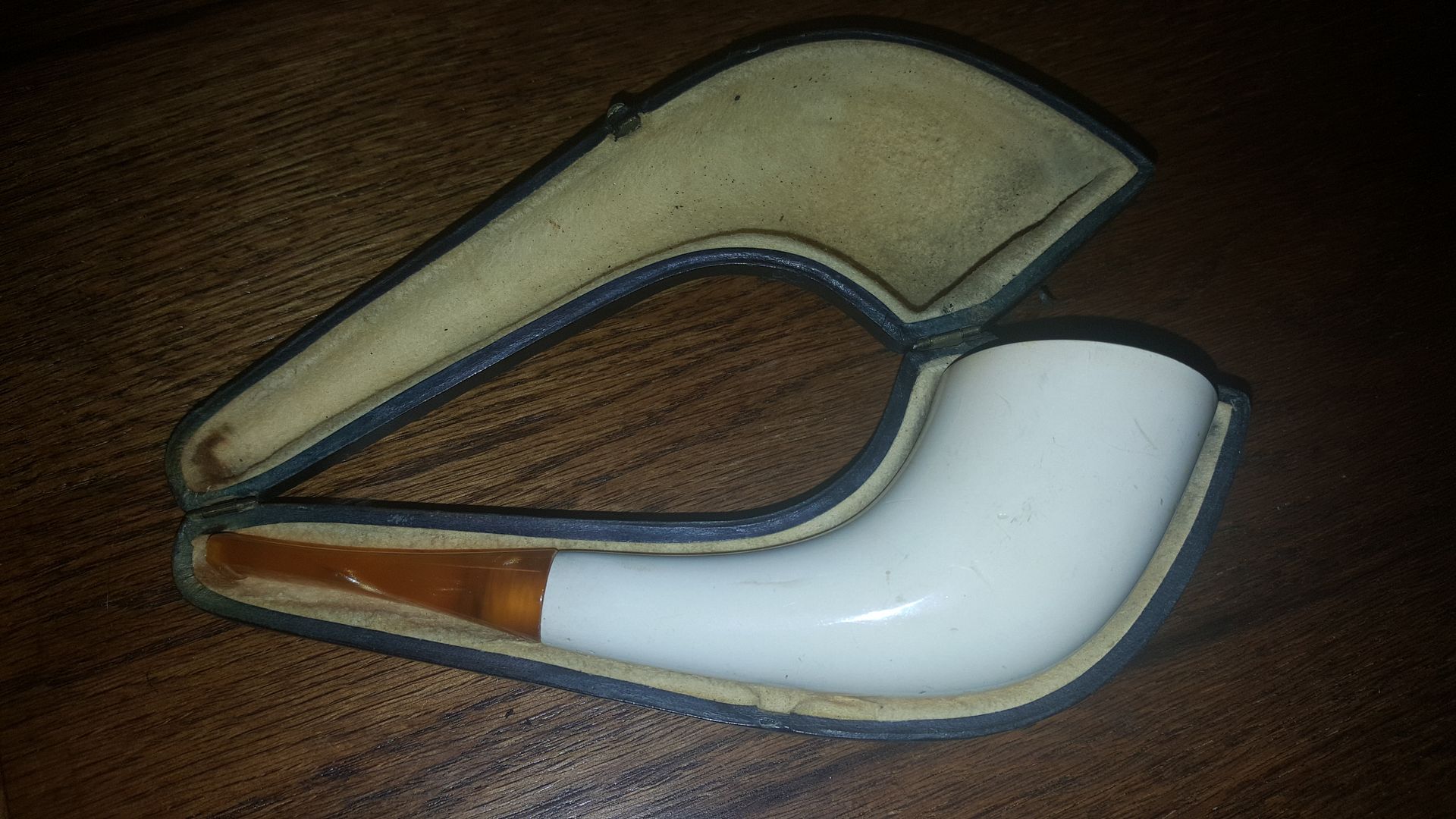 a 1912 BBB Briar that's been restored (case is not original)
My most modern Meer - A GBD Lattice Meer with metal Rondelle and Acrylic Stem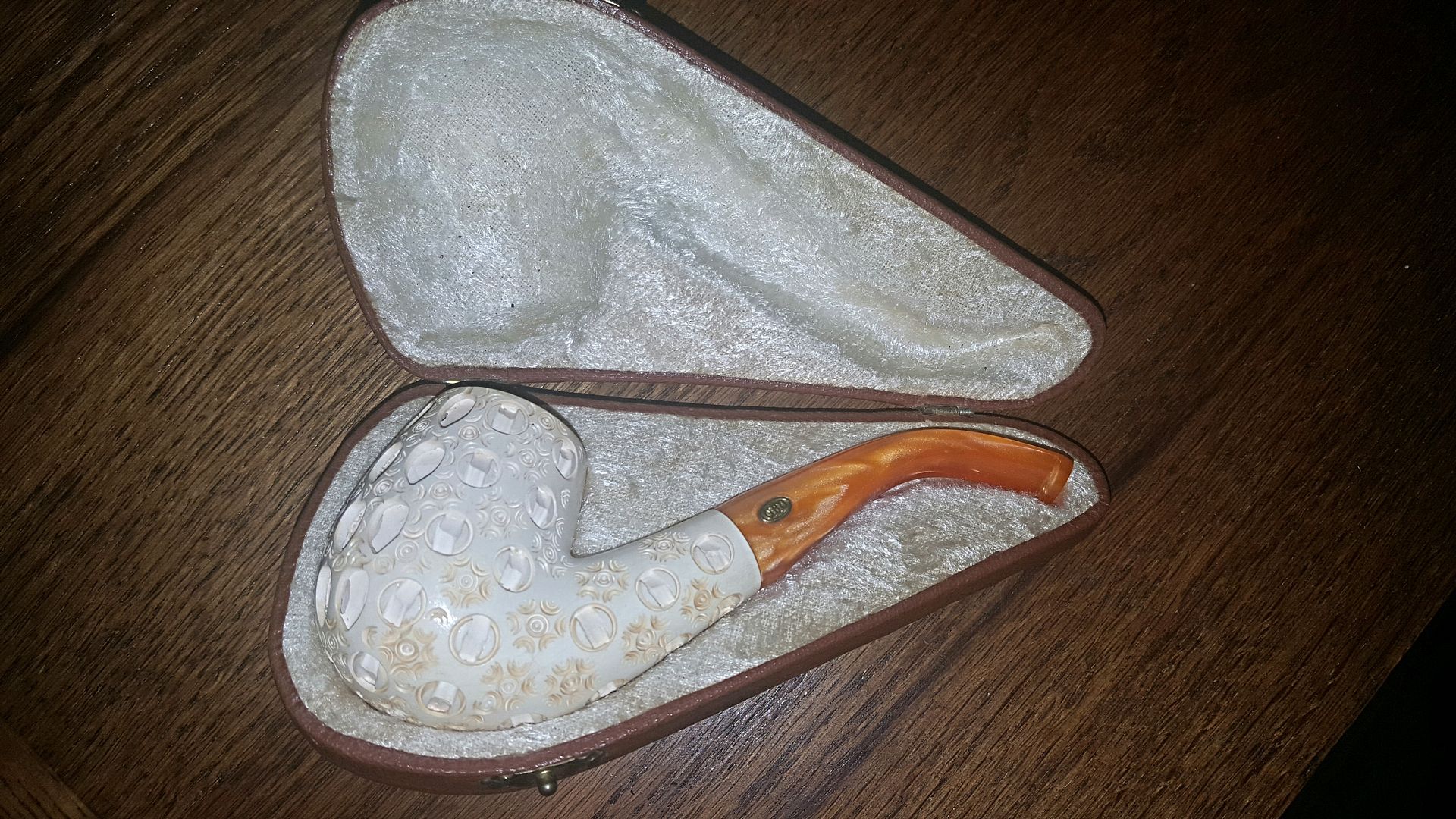 This is a great little pipe. It's like a Lego System of Nicotine Delivery. It's a Footed-Cutty, A Cheroot and a Cigarette holder all in one case. The shank appears to be Ivory and I've been told it's Ivory, but I'm doubtful. The whole thing assembles and disassembles. It's a great smoker too. The stem is Amber.