Another tough one, so I thought my fellow toolheads might get a kick out of it.
A serious oldie that was originally fitted with an amber stem that had gone the way of most amber stems after a century-plus.
The shank was threaded for a bone connector, so the first order of business was converting it to a modern-style push fit mortise before the new stem was started. This was done by request. (no pics showing it though, it's boring).
Next, the tenon was cut and the shank faced to square: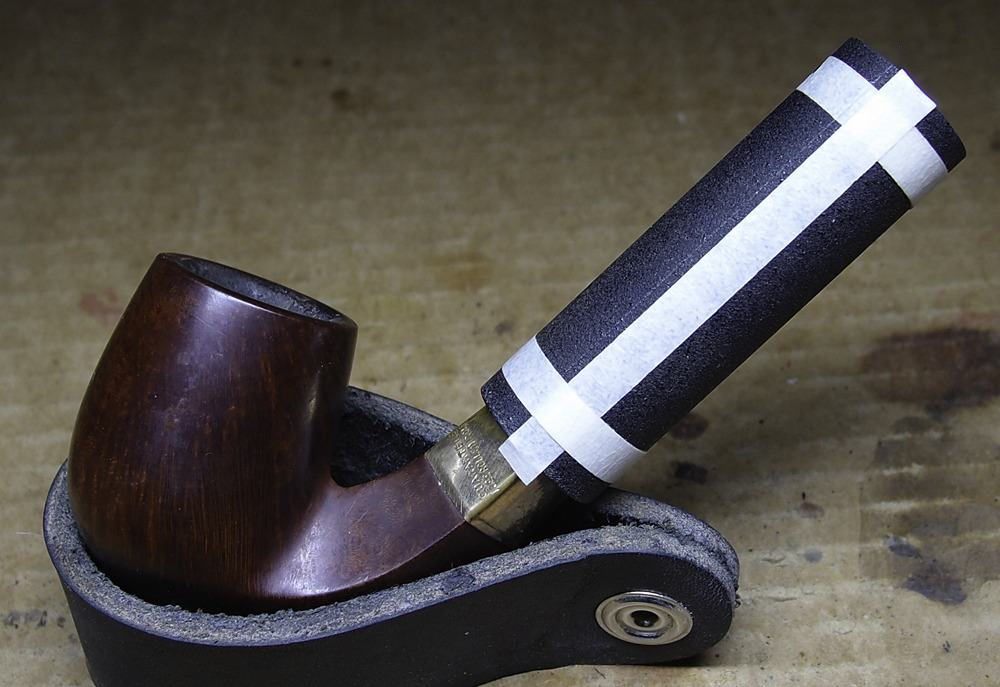 -
Then, a "stem handle" was made to make some shaping steps easier (especially handy with full bents):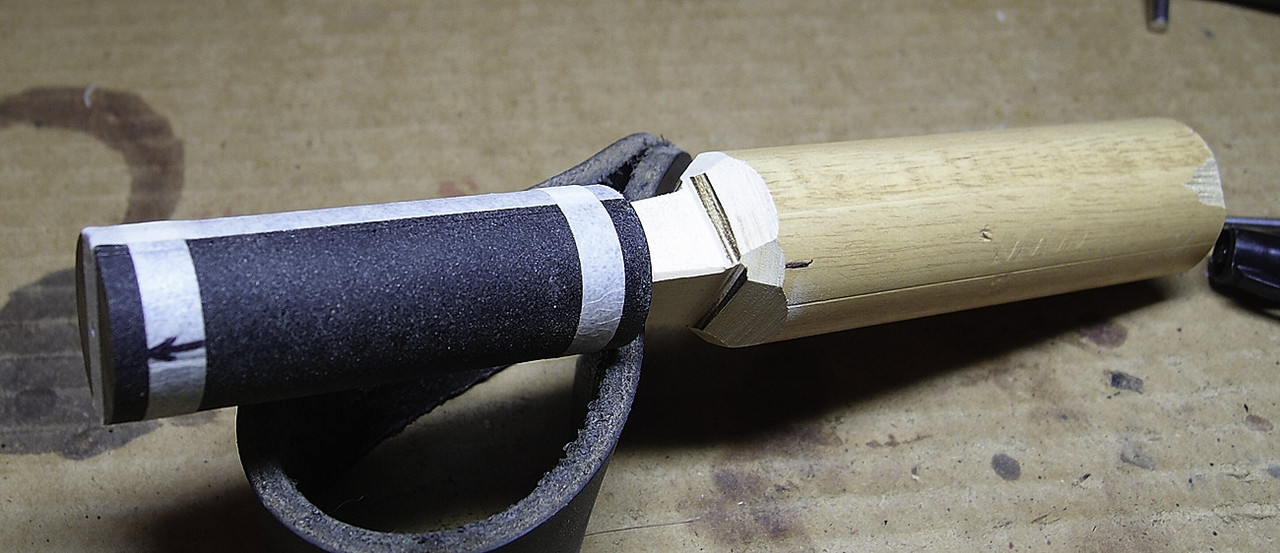 -
Roughing in with the aid of guide lines (faceted stems are real puni
s given half a chance... having lines helps a lot):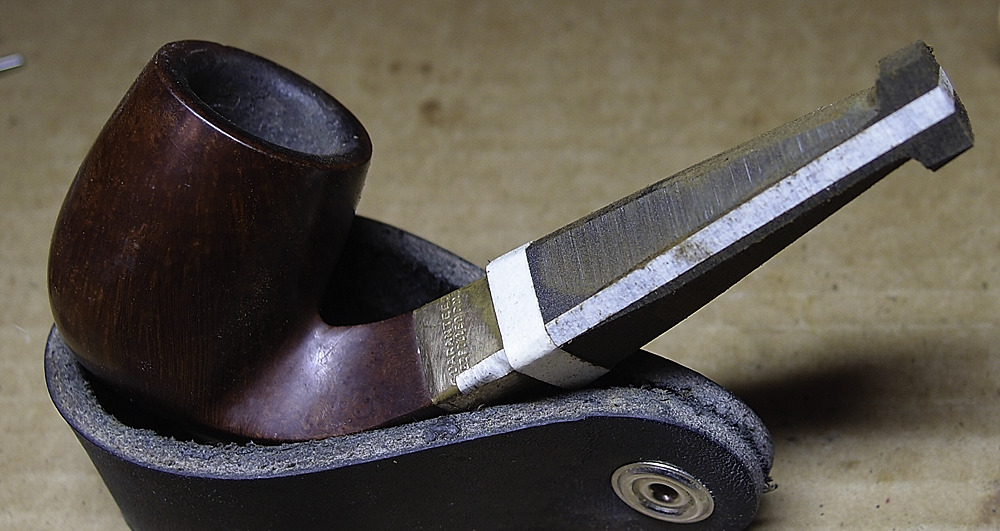 -
The handle in use: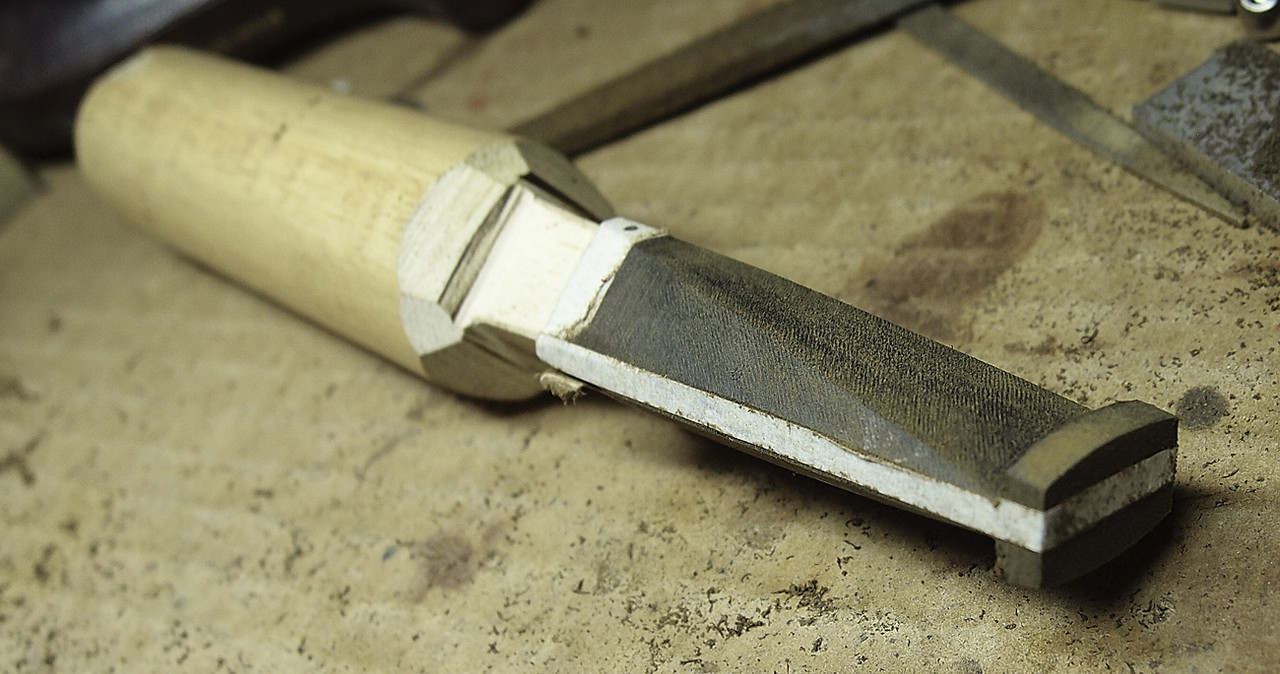 -
Gettin' there: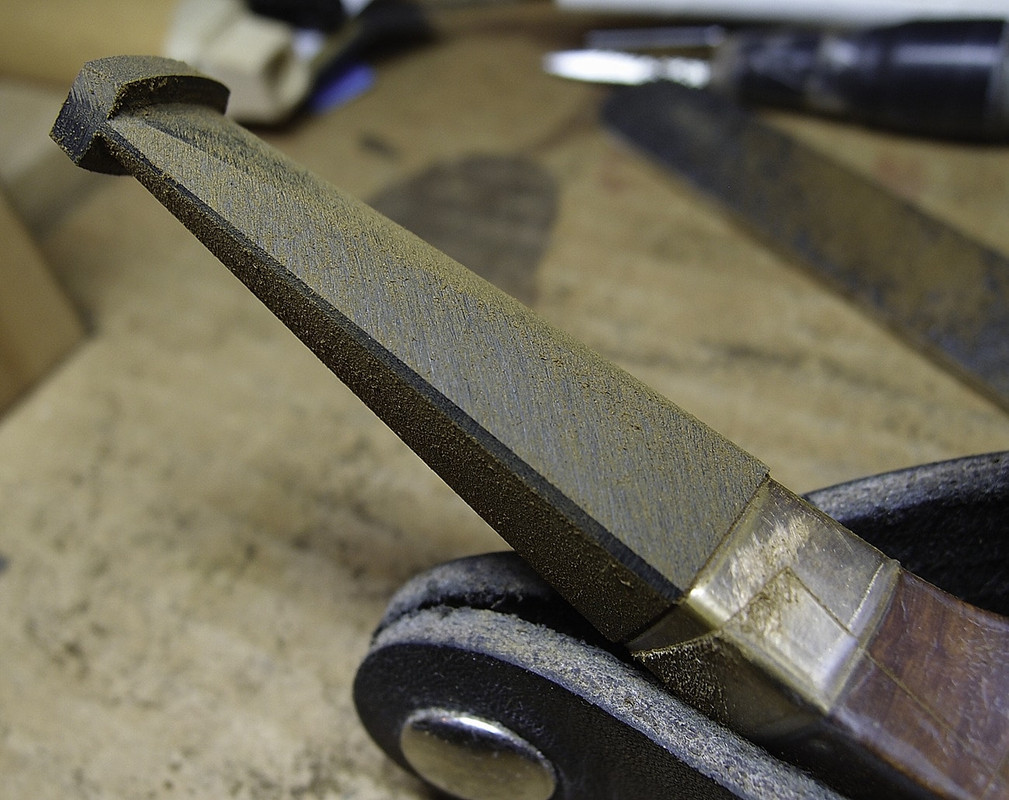 -
Further shaping after bending is almost always necessary when trying to fit a case, especially when the original stem is missing (no pattern to take measurements from).
Also, did I mention that the shank was angled a bit to one side and the shank face/mortise wasn't quite square? :lol: Getting a "geometric" stem with facets to look lined up AND correct the misalignments as much as possible is not for the faint-hearted. Some of that was also done at this time, after bending.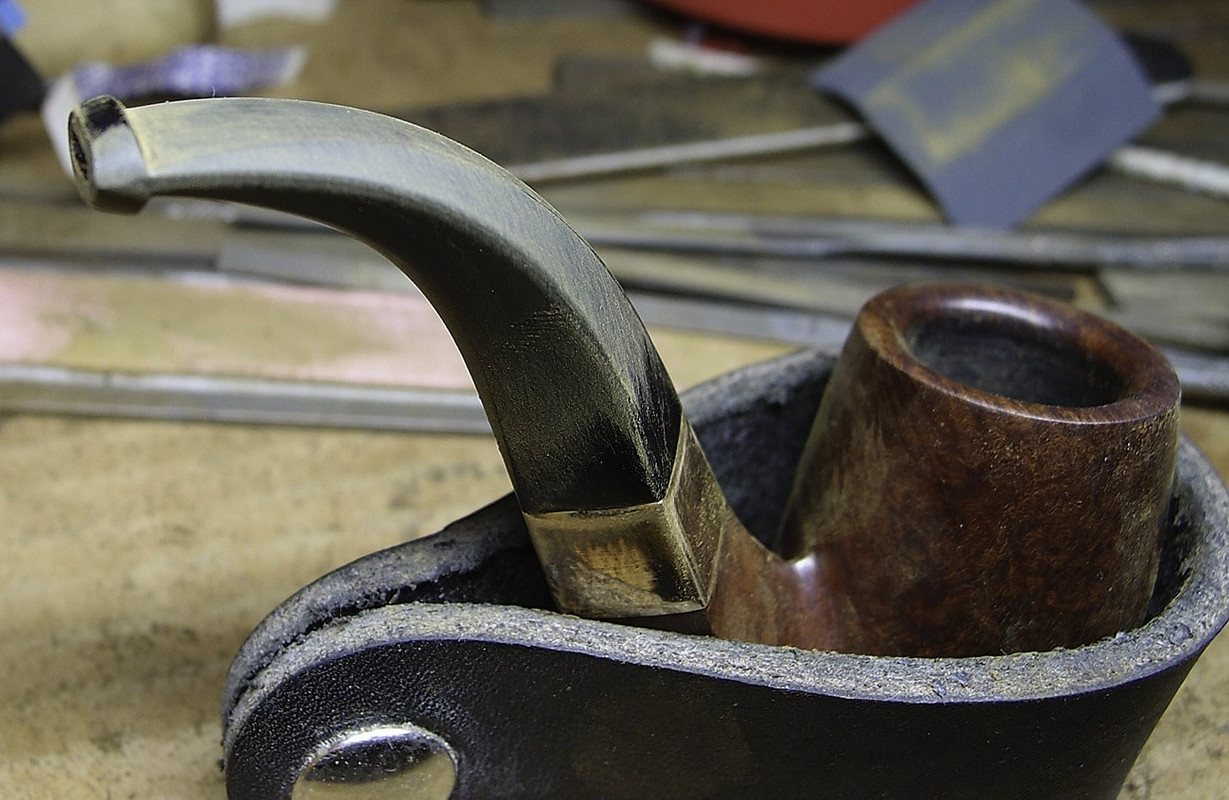 -
Voila!
:D
-
Make and grade: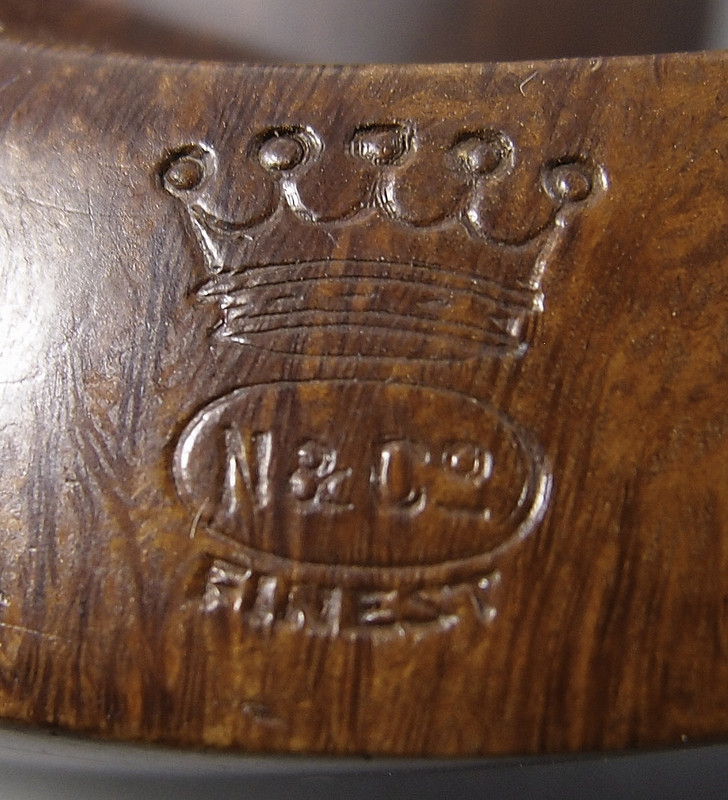 -
Some gold apparently didn't always use proof marks. (It's 18, not 8... the "1" is mostly lost in the gleam)