Took a few more pictures of the Barlings. The cased set stamp that was discussed is clearly a S.M. and I believe that this is for small. The pipes are 5" in length and perfect for my Virginia Flakes. There was little to no use, so cleaning was a breeze.
The panel is a octagon. I will need some help on the hallmarking, but again, clearly factory Barling. The L stamp on the right shank I believe is for size Large (although it is 5" long). The Freak stamp may be from a store in Australia or some obscure Barling designation. The button has a round orifice and the entire stem is pristine as is the overall condition.
Thanks for all the comments!
Richard
]null
[/url]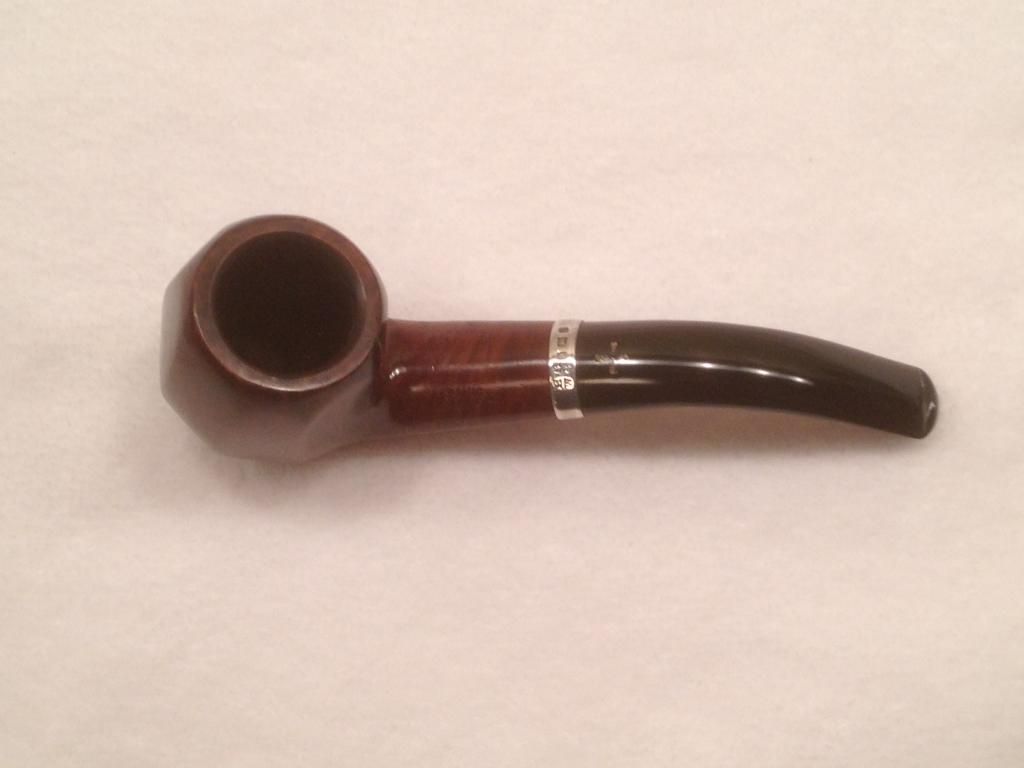 ]null